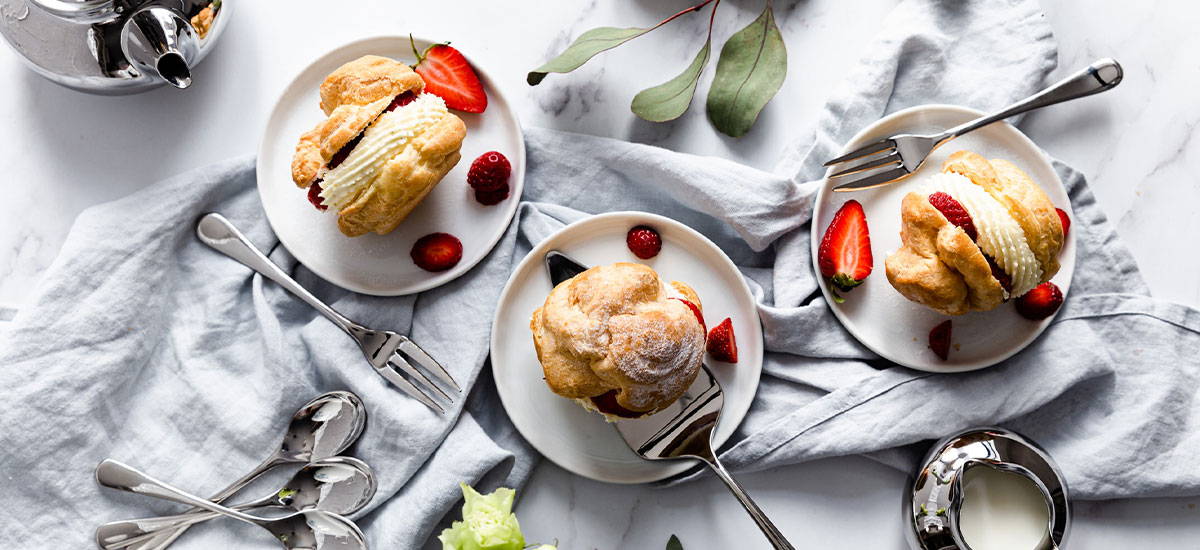 Impress your guests with this delicious choux bun recipe, made with a fresh strawberry and vanilla cream filling.
---
COOKING TIME:
Preparation - 30 minutes
Bake - 30 minutes
---
For the choux pastry:
- 50g of butter
- 125ml of water
- 75g of flour
- 2 large eggs
For the strawberry & cream filling:
- 500ml of double cream
- 30g of icing sugar
- 1 vanilla pod (seeds scraped out)
- 200g of fresh strawberries (sliced)
---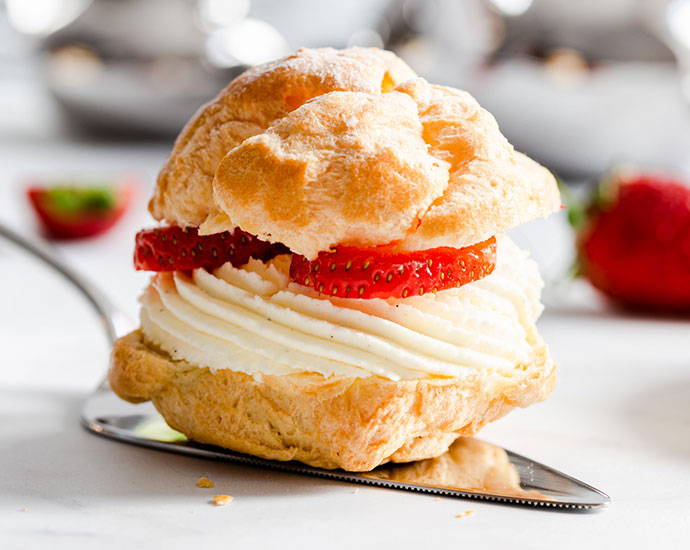 1 - Line a large baking tray with baking parchment and heat the oven to 200°C FAN 180°C Gas mark 6.
2 - Place the butter and 125ml water in a medium saucepan over a medium heat and allow the butter to melt.
3 - Bring it to the boil, then take off the heat and tip in all the flour. Using a wooden spoon, beat in the flour until it comes together and the mixture has formed a ball. Cool the mixture for about 5 minutes, then beat in the eggs, until smooth and glossy.
4 - Using couple of spoons or a piping bag, spoon the mixture on to a baking tray in 8 equal size buns. Bake for 30 minutes until risen and golden brown. Take out of the oven and allow to cool.
5 - Using an electric mixer, beat the cream, icing sugar and vanilla into stiff peaks.
6 -Slice the buns in half, then spoon or pipe some of the whipped cream inside one half. Add some sliced strawberries and top with the other half of the bun.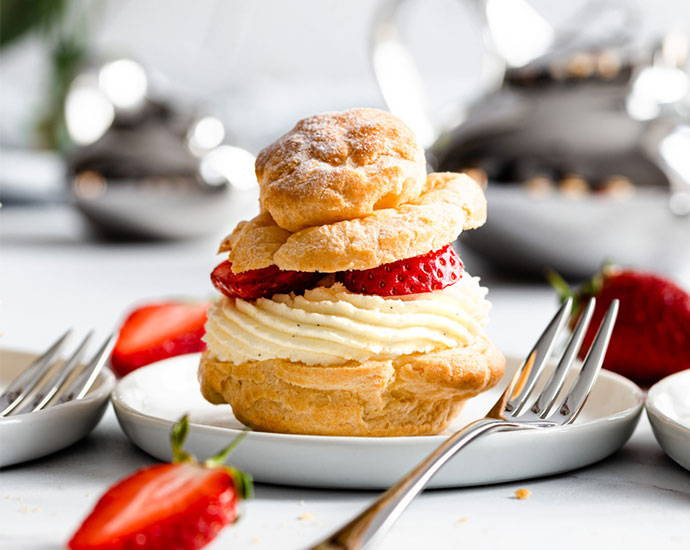 ---