---
Setting the table properly adds a sense of occasion to any meal time.
If you're hosting a celebratory meal, a dinner party, family lunch or an evening meal for two, here's our guide to table setting etiquette.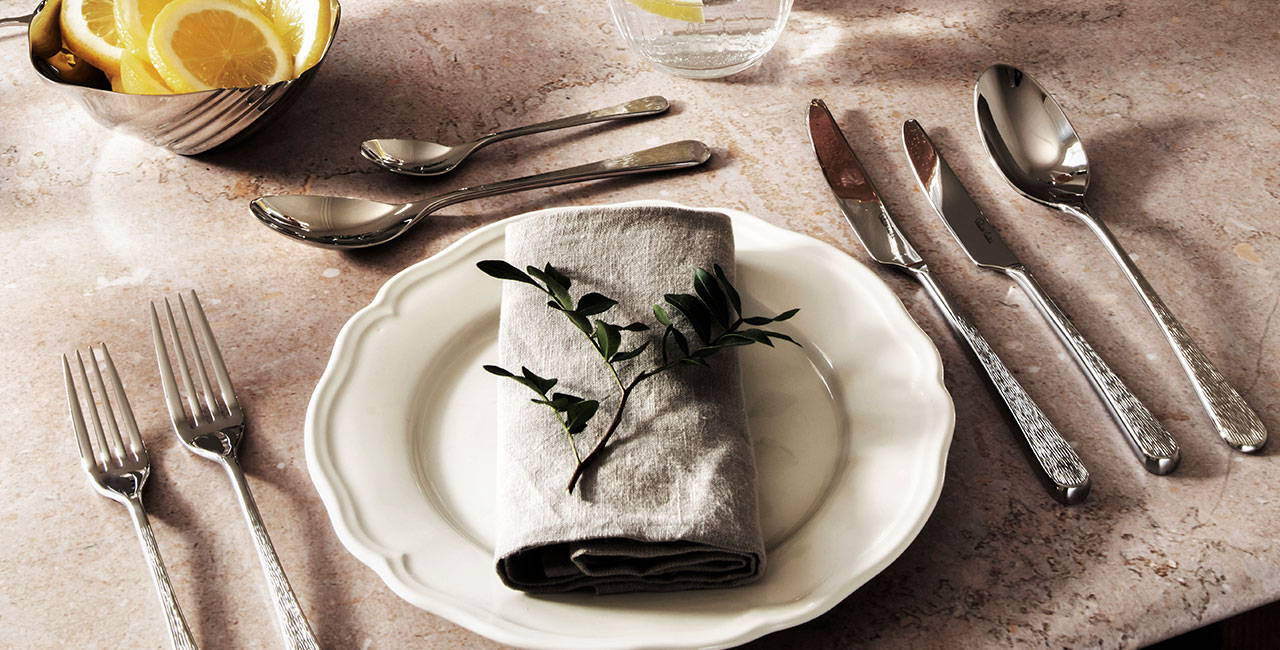 Dinner plates should sit in the centre of the place setting.
Side plates always go to the left of the dinner plate, with a butter knife sitting on top of the plate.
Glassware should be set above and to the right of the dinner plate with a red wine glass, a white wine glass and a water glass.
Teacup and saucer and teaspoon are placed on the table after the dessert has been cleared away.
Place your cutlery on the table in the order of use, starting from the outside and working inwards with each course.
Forks should be set to the left of the plate, with knives placed to the right, blade edges facing inwards Soup spoons should be placed on the right of the knives.
Place the dessert fork and dessert spoon above the plate, with the fork prongs facing right and the spoon bowl facing left.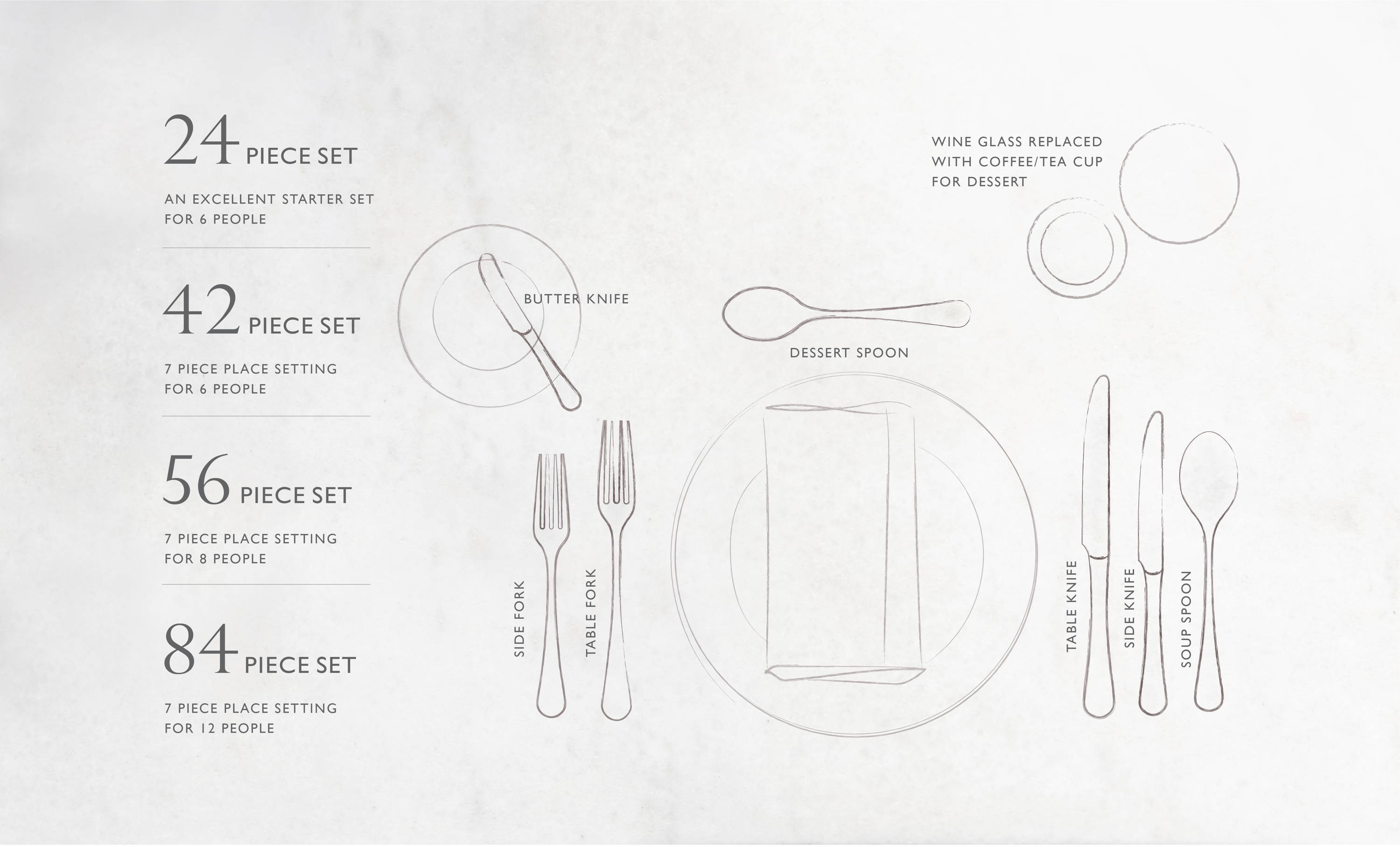 Make your table decor even more special, with the addition of a few extra accessories.