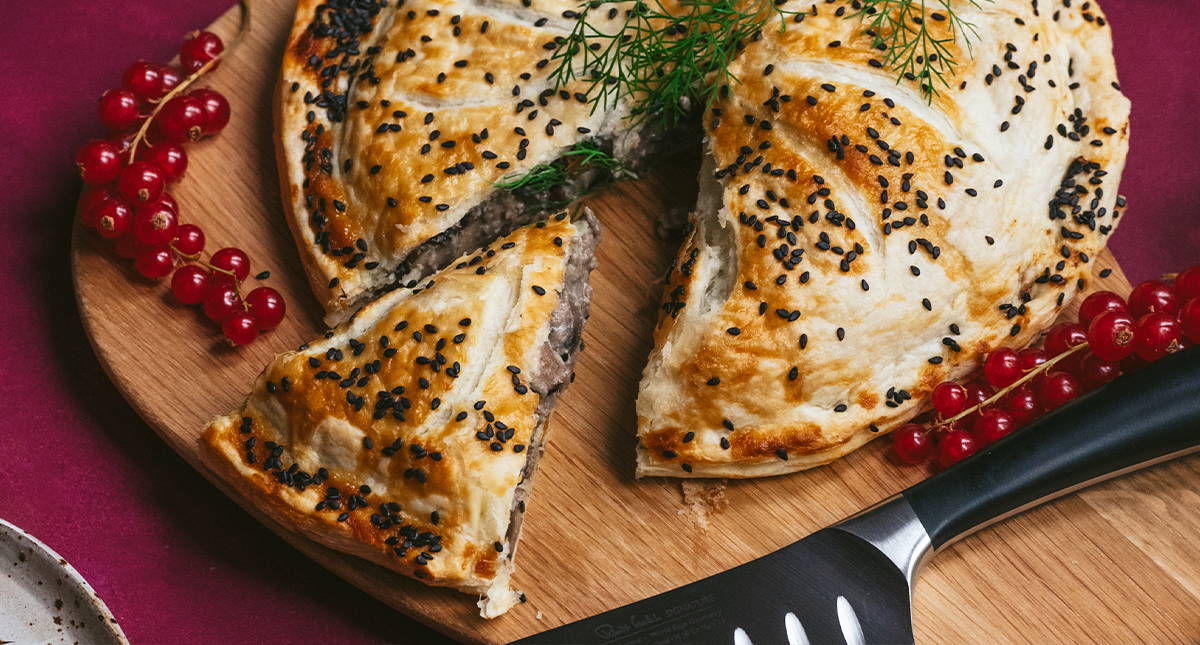 MUSHROOM, CHESTNUT & THYME CHRISTMAS PITHIVIER
This Mushroom, Chestnut & Thyme Christmas Pithivier is a perfect alternative main course for vegetarian & vegan guests, even the meat eaters at the table will want a slice!
This elegant pie will look the part at the centre of any Christmas table. Crisp pastry stuffed full of pan fried shallots, garlic and four different varieties of mushroom, it makes for a truly decadent & rich main course! Packed full of all the umami flavours needed of a Christmas showstopper, you just have to make sure you make enough for everyone around the table… veggie, vegan or not!

Prepared for us by @theculinarybee Annie Mae Herring.
400g mixed mushrooms, eg Shiitake, Morrel, Chestnut & Porcini  
6 shallots, finely chopped
2 sticks of celery, finely chopped
1 packet of cooked chestnuts
4 garlic cloves
2 tbsp finely chopped lemon thyme
1 tbsp tarragon
20ml brandy or Madeira
300g silken tofu, cut into small cubes
200ml mushroom stock
100ml vegan cream
2 tbsp plain flour
Salt and black pepper to season
640g vegan puff pastry - ready rolled
Oat/Soy milk to brush the pastry
Nigella seeds to garnish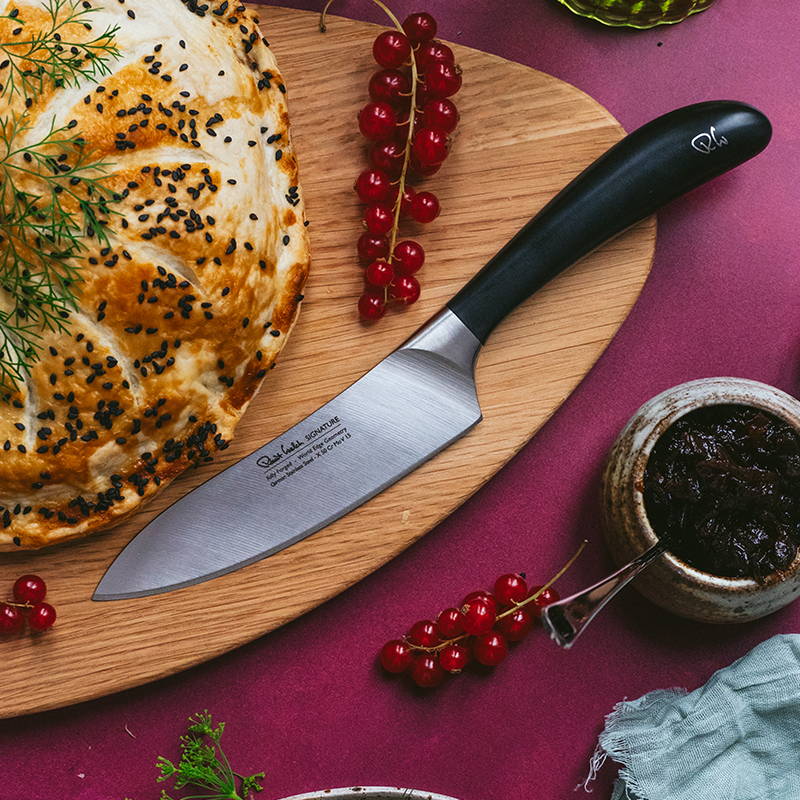 1 - Preheat your oven to 220°C (fan 200°C). Line a large flat baking sheet with parchment paper.  
2 - Add the filling ingredients into a casserole dish with a good glug of olive oil (except the tofu, stock, cream and flour) and cook for 20 minutes until soft.  
3 - Add the flour and stir until everything is coated, then add the tofu, stock, and cream. Season with salt and pepper and lemon juice to taste. Allow to cool for 10 minutes.
4 - Cut out two large disks of pastry (18cm circle) and place one onto the prepared baking sheet. Pile in the filling into the middle of the pastry disk and place the other pastry disk on top of the filling. Crimp the edges with your fingers or a knife to create a pattern.
5 - Brush the pastry with a little soya/oat milk and scatter some nigella seeds over. Use a sharp knife to create a swirled pattern too if you wish.
6 - Bake for 20 minutes or until a deep golden brown. Serve immediately.