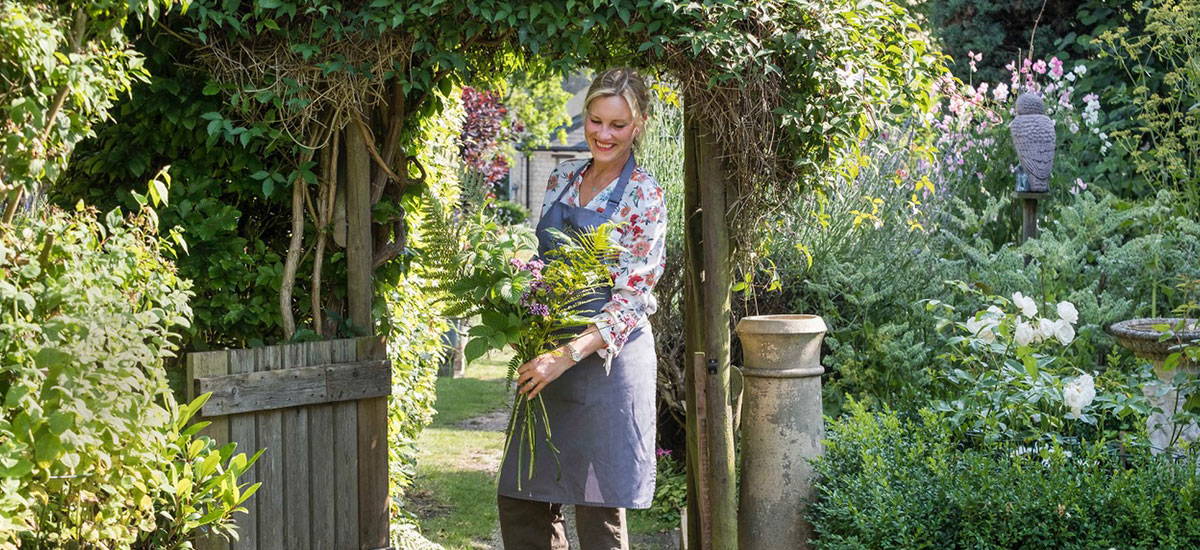 TIPS ON CREATING SIMPLE FLOWER ARRANGEMENTS
My love of nature and the seasons is my inspiration for Posy. I'm fortunate enough to live on the edge of the Cotswolds and surrounded by beauty. I love to work with flowers and foliage homegrown and foraged. I'm a firm believer in using what nature has to offer.
As an ardent follower of 'Eco-Floristry' I am always looking for ways to meld beauty and sustainability with my arrangements and installations. Trying new and old initiatives to be 'floral foam free'.
---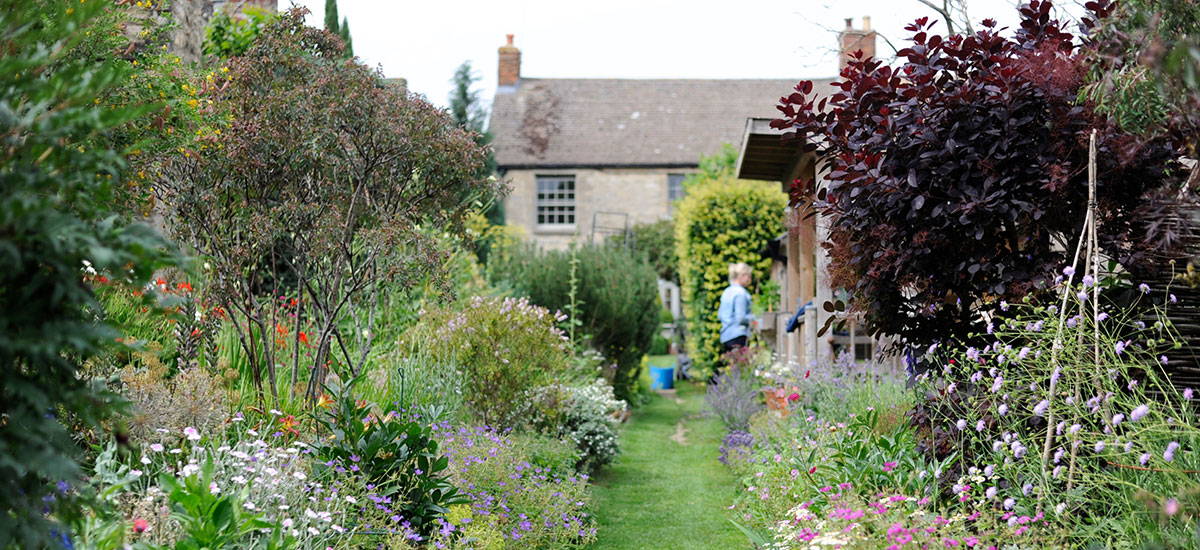 I'm a largely self taught floral stylist. I attended a wonderful flower course in 2012, after which I decided to turn my hobby into a local business and began to grow different varieties of seasonal flowers in my small cutting garden. I have produced some beautiful flowers for garden style weddings, bouquets and events.
My style is unconventional, unstructured, wild & rustic. I try to grow or forage most of the flowers and foliage used in my styling and arrangements. Flowers I can't grow or nature cannot offer, I source locally from the UK. I'm constantly scouring hedgerows and common land on my dog walks!
In 2018 I became a member of Flowers from the Farm, a fantastic network of British flower growers and florists across the country.
Today 90% of the flowers sold through UK florists, supermarkets and wholesalers are imported not just from Holland but flown from as far afield as Ecuador, Colombia, Kenya and Ethiopia. Flowers from the Farm aims to reduce travel miles by promoting locally grown flowers and developing a network of British cut flower growers across the country.
I believe more people are becoming interested in the provenance of flowers. My customers can be happy knowing that; from their British grown bouquet, to their special occasion, no air miles are involved.
I host workshops throughout the year, which are aimed at everyone wanting to learn a few flower tips, from creating simple garden style bouquets to foraged seasonal wreaths.
---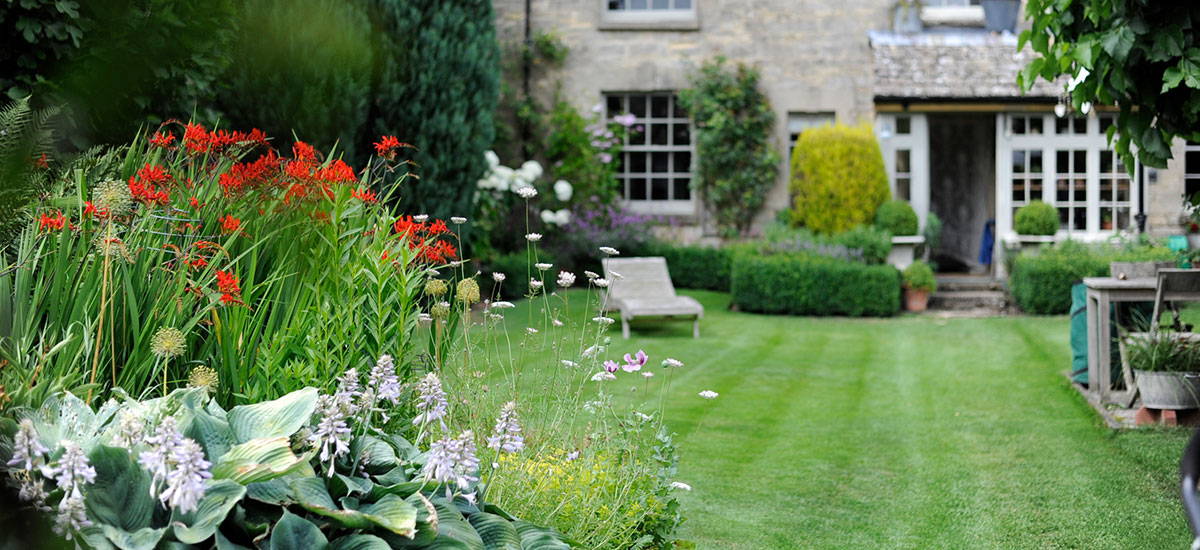 TIPS ON CREATING A SIMPLE ARRANGEMENT FROM THE GARDEN...
For me a garden-style vase of flowers will always top a structured bouquet. You don't need to have masses of flowers to create a wonderful arrangement either. You might be surprised what you can create or design from your garden, especially with foliage.
Flowers and foliage will benefit from 'conditioning'. Conditioning involves the preparation of cut plant material prior to its arrangement.
My tips are: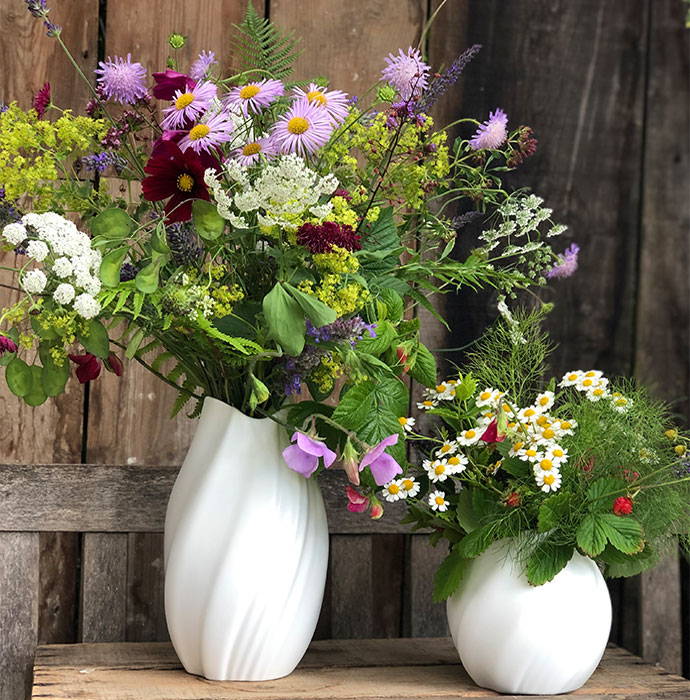 - Pick flowers early in the day or late in the evening. This is the best time because the stems are filled with water and the air is cooler. Picking in the heat of the day will cause them to wilt.
- Always cut stems at an angle as this gives the bloom maximum area to absorb water. Plunge cut flowers straight into water, this prevents an air lock in the stem.
- Ideally leave all blooms and foliage in water over night or at least a few hours to give them a good drink. This gives them a great head start and you'll get maximum life from your arrangement.
- Always strip all foliage from stems below the water line of the vase. Leaving leaves on the stems will encourage them to rot and bacteria will build up, this poisons the water and reduces the life of your arrangement.
- Position flowers out of direct sunlight, they like to be cool, room temperature.
- I love to add fruit foliage and herbs to my arrangements as I believe they have a more natural and wild feel.
---