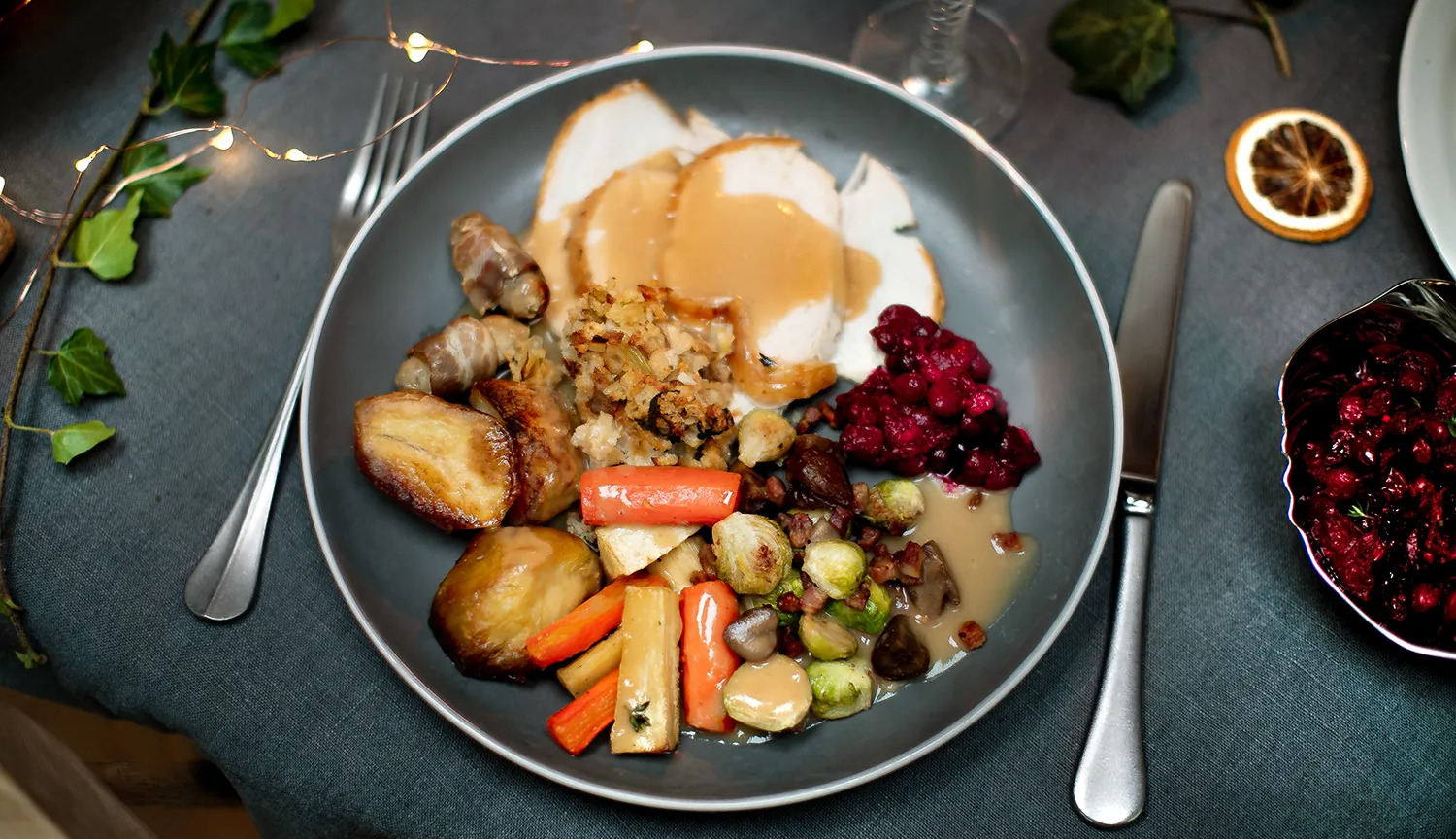 SETTING THE THANKSGIVING TABLE
Whatever your approach to Thanksgiving – turkey with all the trimmings or an up-to-date twist on the traditional – we can help you make your feast look extra special on the table.
"Our forebears appear to have invented a spoon or a fork for every contingency, from spearing a pickle to removing the stuffing from a turkey, and while these are as unnecessary today as they were then, anyone who has them will be the better prepared for all eventualities."
Debrett's Etiquette & Modern Manners
Setting a table at Thanksgiving is as much a part of the ritual of the tradition as preparing the food. Even if most meals throughout the year are eaten on our knees, with the occasional celebration given table treatment, most of us try to make an effort during the holidays. After all, it's a time of year where we hope to create moments which form lasting memories and gathering around a wonderfully set table to share a meal is central to that.
Of course it doesn't mean that it has to be suffocatingly formal; with a cascade of cutlery you don't know what to do with, stacks of crockery and serving dishes, leaving nowhere to put down your glass and which will keep you washing up late into the evening. Etiquette, old fashioned as that word can sound, can't be overlooked. It is a system for social ease:
"The dinner table today, wherever it is located, has its accompanying conventions reduced to a useful few. (…) The emphasis is on good food, good wine, relaxation and conviviality. But even though the form is relaxed, the need to know the ground rules remains, for only when people know what is expected of them can things proceed smoothly and everybody feel 'at home' and at their best."
Debrett's Etiquette & Modern Manners
HOW TO LAY YOUR THANKSGIVING TABLE
Give some honest thought as to what you feel you can achieve as host, without giving yourself so much to do that it becomes unenjoyable. Considering the sort of menu you are planning might help you to decide the degree of formality you wish to include on the table.

What number of guests are you setting the table for? It might seem obvious, but checking that there is enough flatware to eat with, plates to eat from and glassware to drink from is key. Oh, and chairs to sit on…

Depending in which order you host your Thanksgiving celebrations, laying up the table the night before can really add to the anticipation (and your sense of organisation!).

Leave space between guests, but don't seat them so far apart that they can't pass things to one another.

Don't place candlesticks or centrepieces in the way of eye lines – your guests need to see each other to share in the experience.
Dinner Plates
Dinner plates should sit in the centre of the place setting.
Side Plates
Side plates always go to the left of the dinner plate, with a butter knife sitting on top of the plate.
Cup and Saucer 
Always set the cup and saucer for tea or coffee - along with a suitable stirrer or spoon - a few centimetres to the right above the outermost piece of flatware. These should only be brought out after the dessert course is finished and the rest of the setting is cleared away.
Bread and Butter Plate
This small round plate, commonly called a side plate, should be set to the left of the forks. It can also be placed slightly above the forks, as long as it remains to the left of the dinner plate. Place a small butter knife, spreader or butter blade horizontally over the plate, the blade facing to the left.
Flatware Placement
Only set the table with flatware you will use as part of the meal being served. Place your flatware on the table in the order of use, starting from the outside and working inwards with each course.
Forks should be set to the left of the plate, with knives placed to the right, blade edges facing inwards. Soup spoons should be placed on the right of the knives. An oyster fork is the only fork placed to the right of the setting, if it is to be used.
Place the dessert fork and dessert spoon above the plate, with the fork prongs facing right and the spoon bowl facing left.
Glassware
Glassware should be set above and to the right of the dinner plate with a red wine glass, a white wine glass and a water glass.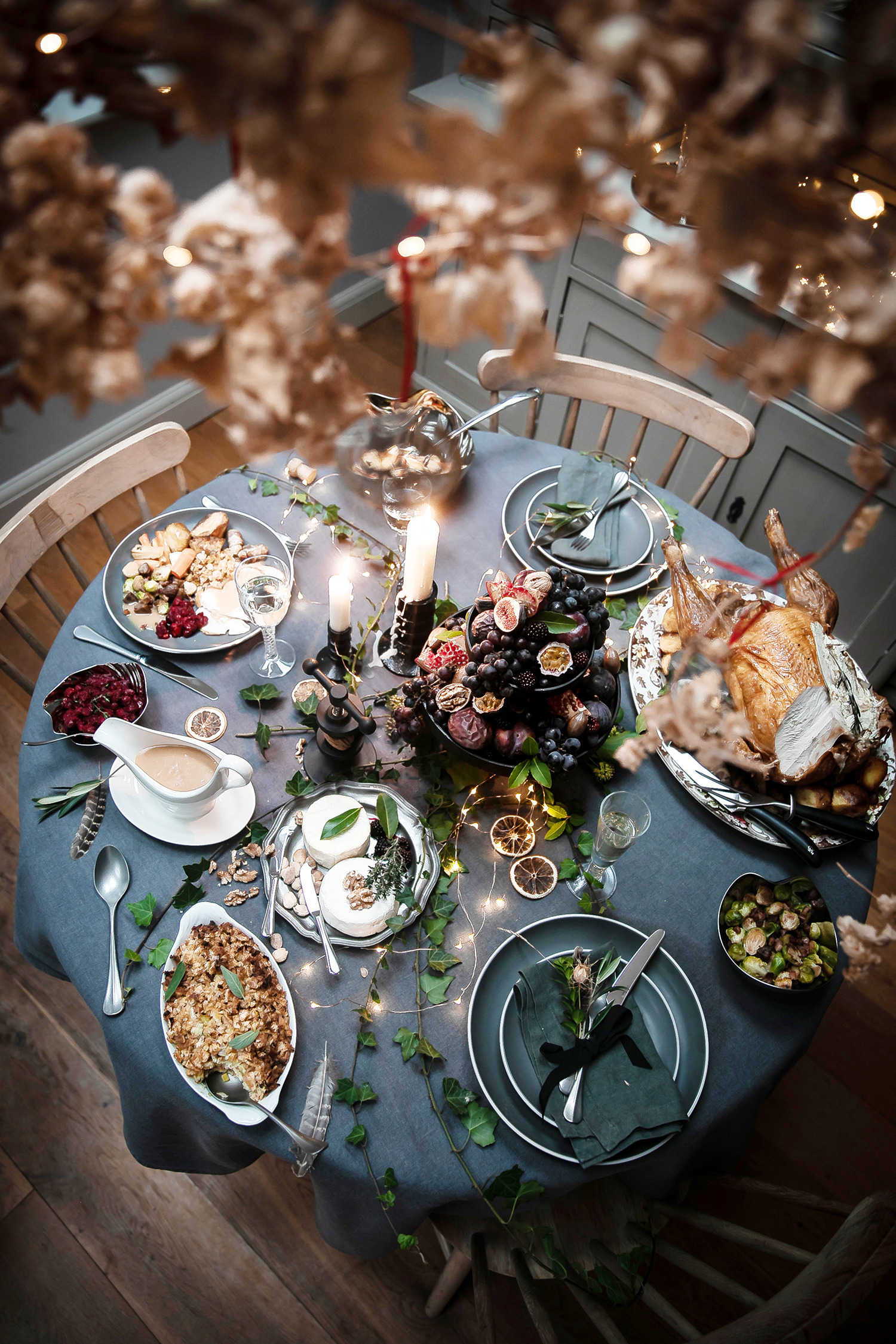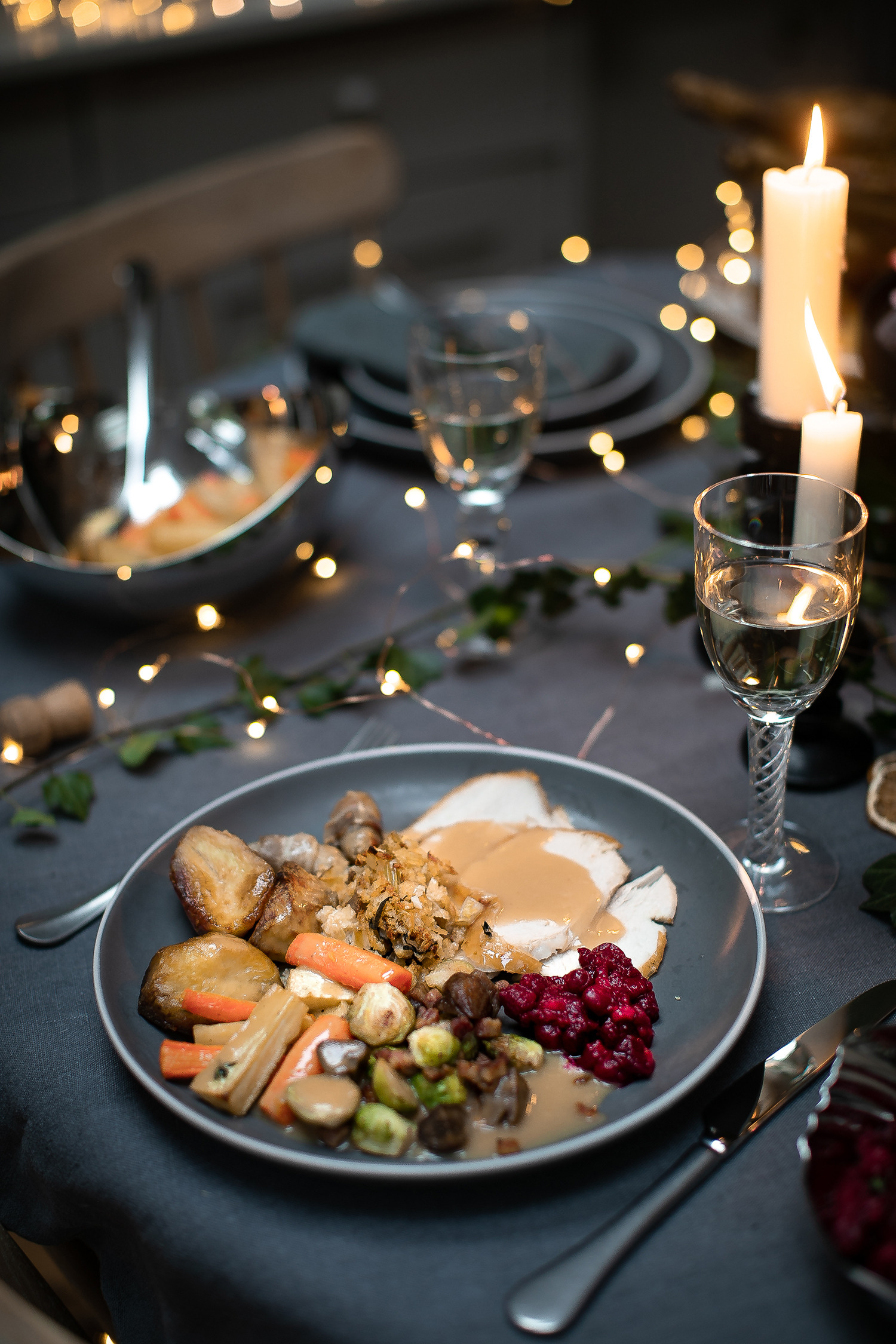 Tea and Coffee
Teacup, saucer and American/US teaspoon are placed on the table after the dessert has been cleared away.
Barware
Select beautiful glassware for your table to add texture and height. We recommend lead crystal glass for special occasions, a wine cooler to chill your bottles and a wine bottle coaster to protect your tablecloth.
Extra Flatware
There's plenty of specialist flatware and cutlery available if you plan on serving something a little different. Steak Knives, Fish Eaters, Oyster Forks, Lobster Picks, Snail Tongs and Pastry Forks can all be added to the formal table setting. All of these are available in the Radford range. Always remember to place items in order of use. However, remember to only set the table with flatware you will use.
A Tablecloth
Nothing says 'special occasion' more than a crisp tablecloth, although the surface of a treasured table can sometimes be enough. If you do use a tablecloth it should fall at least a foot below the top of the table but not be closer than 15cm to the ground.
Before spreading the tablecloth, it's a good idea to lay a table protector over the table.
Napkins
There are no hard and fast rules when it comes to napkins. Either fold a napkin in half and place it to the left of the plate, underneath the forks, or fold napkins and place in the centre of the dinner plate. Napkin rings, place cards and other decorations add to the sense of occasion. If you feel particularly creative, a specially folded napkin design can really bring your table setting to life.
HOW TO DECORATE YOUR TABLE
Decoration
Bring your personality to the table with additional décor, it doesn't always need to be functional but items such as salt and pepper mills, candlesticks, flower or stem vases and napkin rings can all dress up a table as well as serving as part of it. Build up a collection of little extras that you can mix and match, depending on the occasion. A cornucopia, or wheat bundles, dried flowers and little pumpkins make a warm statement. Add fresh or dried greenery and small vases of flowers to add pops of colour, height and interest. Carefully dotted candlelight will ensure all who visit feel welcomed.
Color
You can take inspiration for your Thanksgiving colours from anywhere you wish, they don't need to be seasonal or traditional. Select one main colour and an accent colour or two and mix up textures, prints and opacity, to create a base which can then be punctuated with handcrafted, vintage, lavish or minimal notes, as you choose.
Texture 
Add and layer different textures on your table. You can do this with our textured flatware patterns such as Honeybourne, Palm, Skye and Sandstone which all add an extra dimension and catch candlelight to make a statement on the table. The odd textured piece mixed up with a traditional design such as Radford can add accents of personality to your table. Use placemats made of natural fibres, with matching or contrasting tablecloths.
Candlelight 
Soft candlelight sets the mood, and brings a sense of occasion and ambiance to any table. Use tea lights for gentle light and taller candlesticks or groups of candle holders as part of a centrepiece. Our well-thumbed copy of Debrett's states: "Candlelight is indispensable both for setting the mood and making the table – and the people round it – look their best. Whether candelabra or candlesticks are used (…) as a rule, the shorter the candlestick the taller the candle"
Finishing Touches
Celebrations are a time to make memories, fondly reminisce, and begin traditions of new. Gathering your favourite pieces, some new, some old, to create a relaxed and welcoming dining experience is all a part of the process. Thanksgiving is the perfect excuse to be a little playful, to add a dash of personality to your decoration and a touch of theatre on the table.
Experiment with name labels, do they need to be written? Are there old photographs or belongings of guests you could use instead?
Do you give table presents? It doesn't need to be much, a token of your joy in celebrating with your guests. It is a personal touch which will make their experience all the more cherished.
Are there any vintage pieces or heirlooms you can add to your table? Talking points or witty gems? If not, it might be worth making a note of some conversation starters & a few games (for when everyone is full of food, and mirth!).
Elegant, rustic or modern, laying the table properly adds a sense of occasion to any meal. Whatever your style, we have the flatware to match and you may find you'll want to lay the table properly, every day.