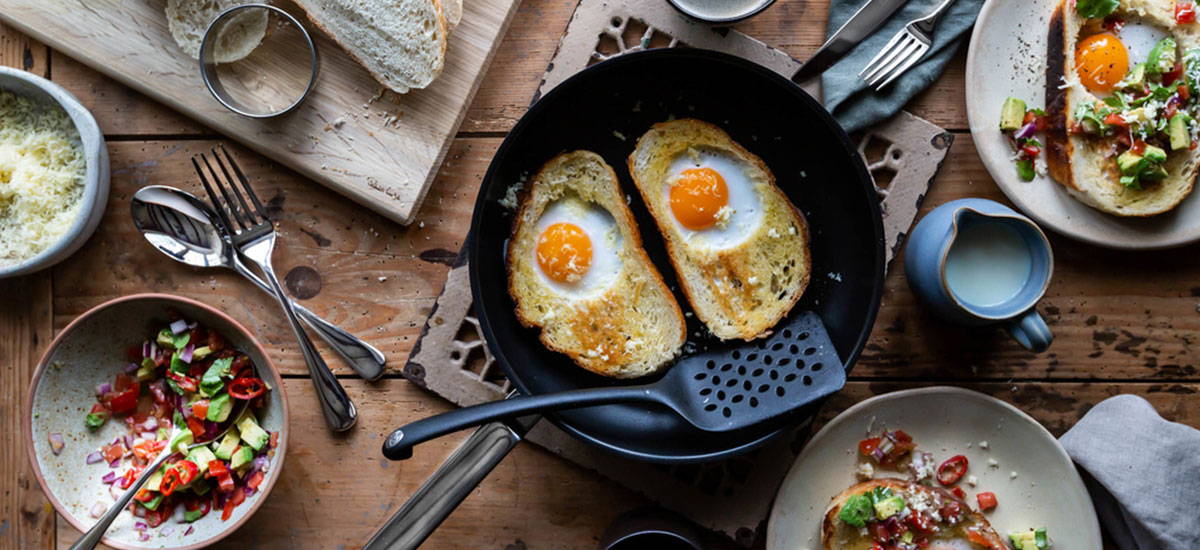 WEEKEND EGGS WITH AVOCADO SALSA
The weekend signals a slower pace, a time to enjoy preparing simple comforting meals, starting with breakfast. This recipe is a delicious crowd pleaser, easy to double for bigger crowds.
---
SERVES: 4 (or 2 hungry people!)
---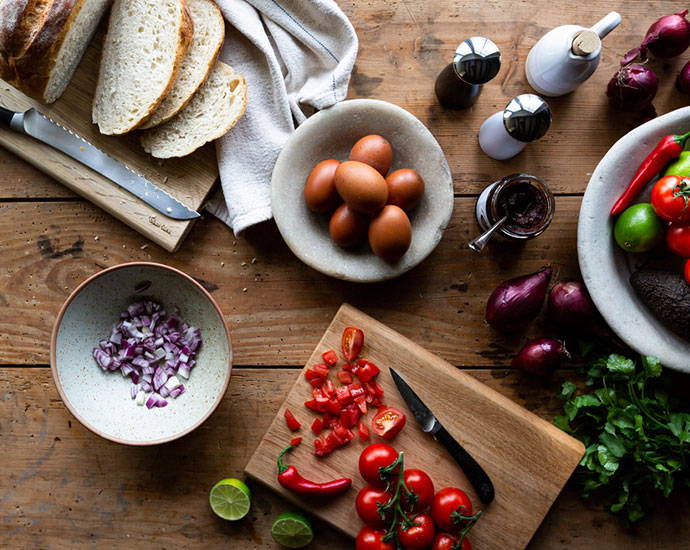 - 4 slices of sourdough bread
- 50g butter melted
- 4 duck eggs, or large hen's eggs
- 40g cheddar, finely grated, plus a little extra to serve

For the Avocado Salsa:
- 1 small avocado, peeled, stoned and diced *
- 200g tomatoes, deseeded and diced
- I small red onion, peeled and diced
- 1 teaspoon of chipotle paste or 1 red chilli, finely chopped
- 50ml olive oil
- zest and juice of 2 limes
- small bunch of coriander leaves, chopped
- Sea salt & freshly ground pepper
*do this at the last minute to avoid the avocado going brown.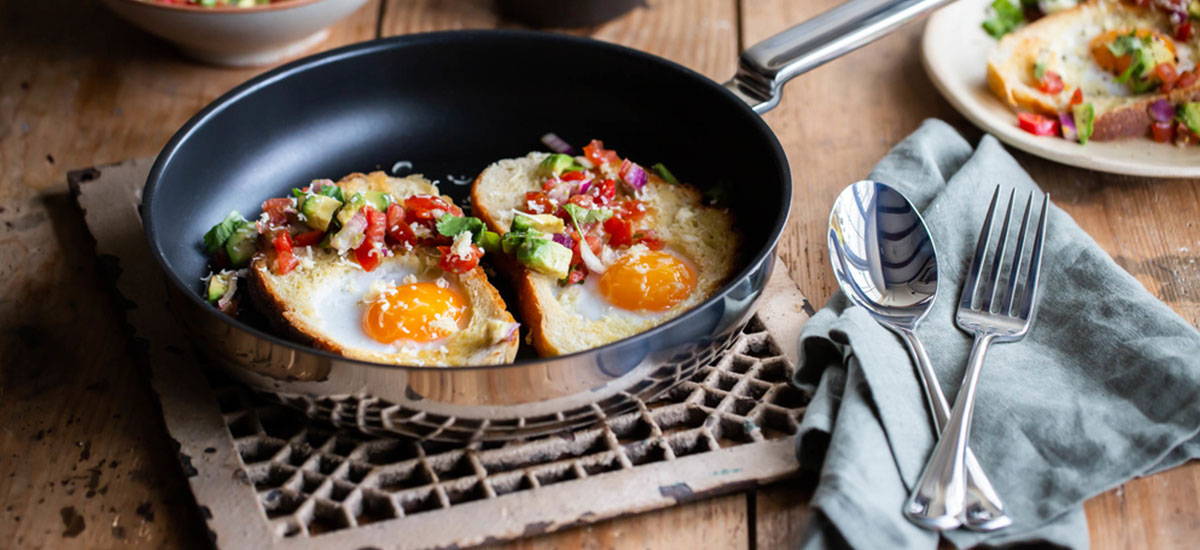 1 - Pre-heat the oven to 180C/160C fan/gas 4
2 - Put all the salsa ingredients in a bowl, stir and set aside.
3 - Place a large frying pan over a medium heat. Cut a hole out of each slice of bread using a pastry cutter (I used 8cm cutter). Brush the slices on both sides with butter.
4 - Fry the slices in batches of two, on one side for 1-2 minutes, until slightly golden then turn over. Crack the eggs one at a time into a small cup and tip one into each hole. Cook for a further minute until the whites set slightly. Sprinkle over some cheese and then transfer the pan to the oven for 2-3 minutes until the whites are just set, but the yolk is runny. Keep warm while you cook the other batch.
5 - Serve immediately with some salsa spooned over the top and a little extra cheese.
---