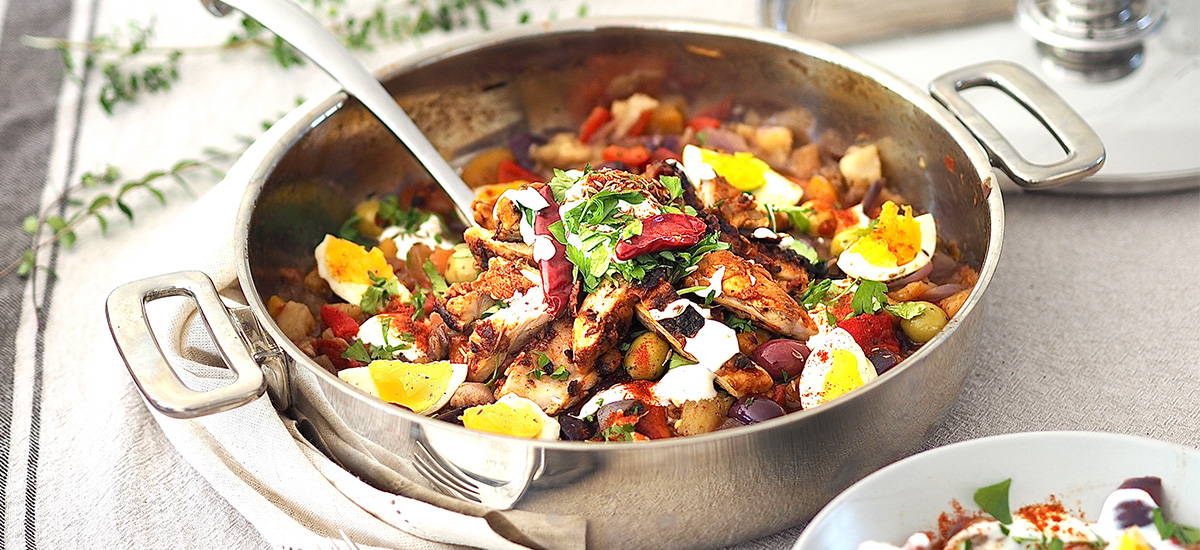 Mediterranean meets Middle Eastern in this fresh and vibrant Tunisian salad created exclusively for Robert Welch by home cook, Stephanie Taylor (@the_taylor_table).
With notes of both Ratatouille and shakshuka, this dish could be enjoyed for any meal of the day. Peppers, tomatoes, onions, garlic and chili are blackened whole under the grill and then peeled and chopped, similarly to the technique used for baba ganoush. Toasted ground spices are then stirred through along with olive oil.
The authentic version of the dish is then typically served with soft-boiled eggs and olives or sometimes tuna or grilled fish. In this instance we bring you this recipe with a twist accompanying with harissa chicken but of course you can substitute any additions to your preference.
For the salad:
- 4 large tomatoes
- 2 red peppers
- 1 Yellow pepper
- 2 large chilli's
- 2 aubergines
- 1 garlic bulb
- 50ml olive oil
2 tsp cumin seeds
2 tsp coriander seeds
1 tsp caraway seeds
1 tsp salt
3 soft boiled eggs
Olives
Handful or coriander and/or parsley
For the chicken:
- 500g Deboned chicken thighs
- Natural yoghurt

For the harissa paste:
- 60g piquante peppers
- 1tsp tomato puree
- 1tsp cumin seeds
- 1tsp coriander seeds (ground also fine)
- 1tsp paprika
- 1tsp minced garlic
- 1tsp salt
- 1-2tsp olive oil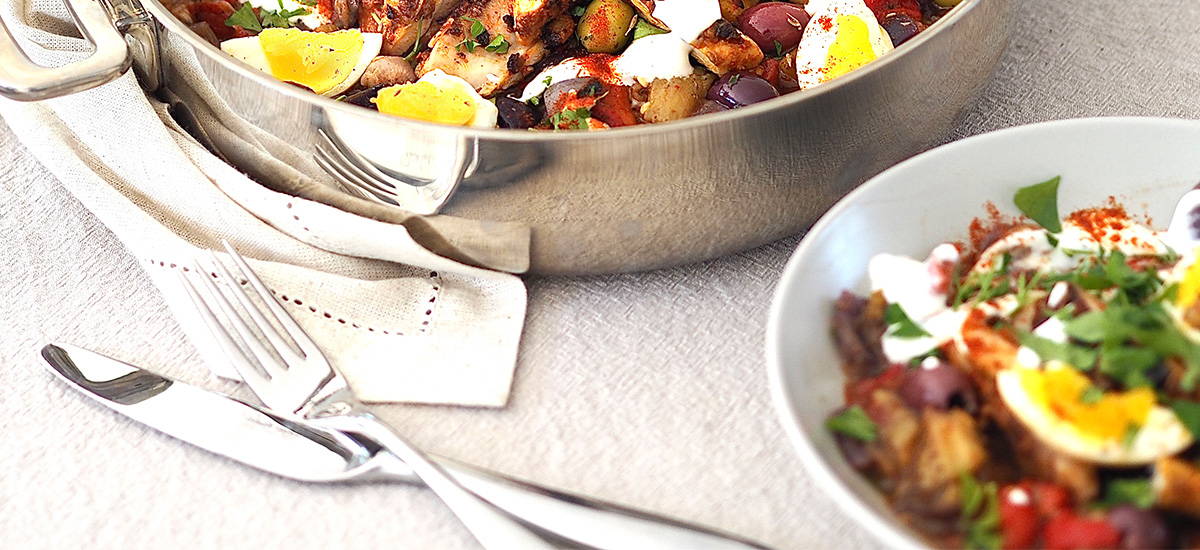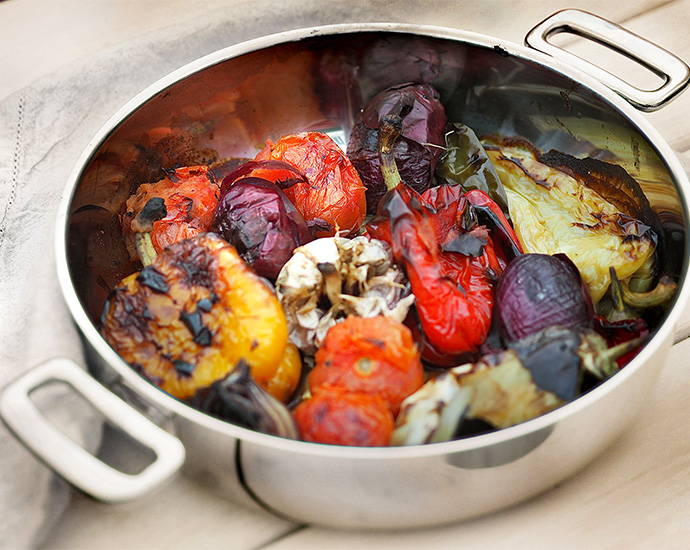 FOR THE SALAD:
1 - Turn the grill up to max. Arrange the veg whole in a pan or on a baking tray and place under the grill.
2 - Once the top of the veg blackens turn it so that every side is coloured. It takes around 15 minutes in total, with turning every 5 minutes or so.
3 - The veg should now be black on the outside and soft in the middle. Peel off the skin, slice up and stir together in the pan or a bowl. For the peppers cut in half and scoop out the seeds.
4 - In a dry frying pan toast the spices for a couple of minutes on the hob then grind them into a smooth powder and stir through the vegetables along with the olive oil and salt.
5 - Top with sliced soft-boiled eggs, olives and chopped herbs.
FOR THE HARISSA CHICKEN:
1 - Blend all of the harissa ingredients until smooth and coat the chicken. You can let it marinade in the fridge for a few hours or overnight, equally its lovely cooked straight away.
2 - Lay on a baking tray and grill until golden on each side. Allow to rest and slice.
3 - Serve with a little natural yoghurt drizzled over the top.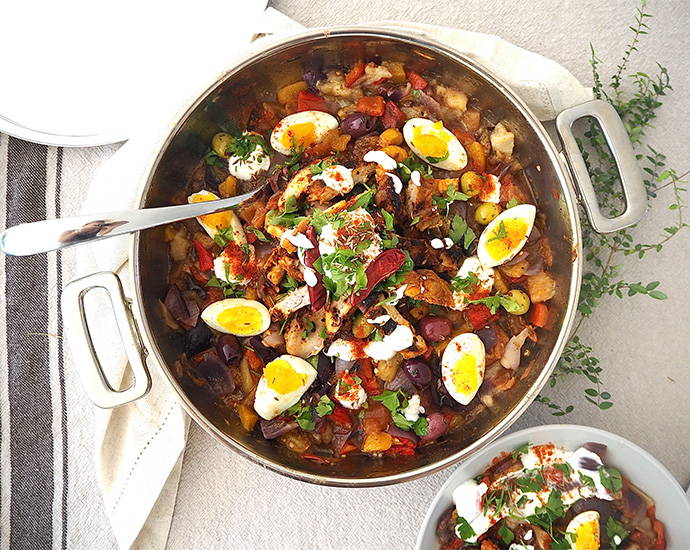 ---