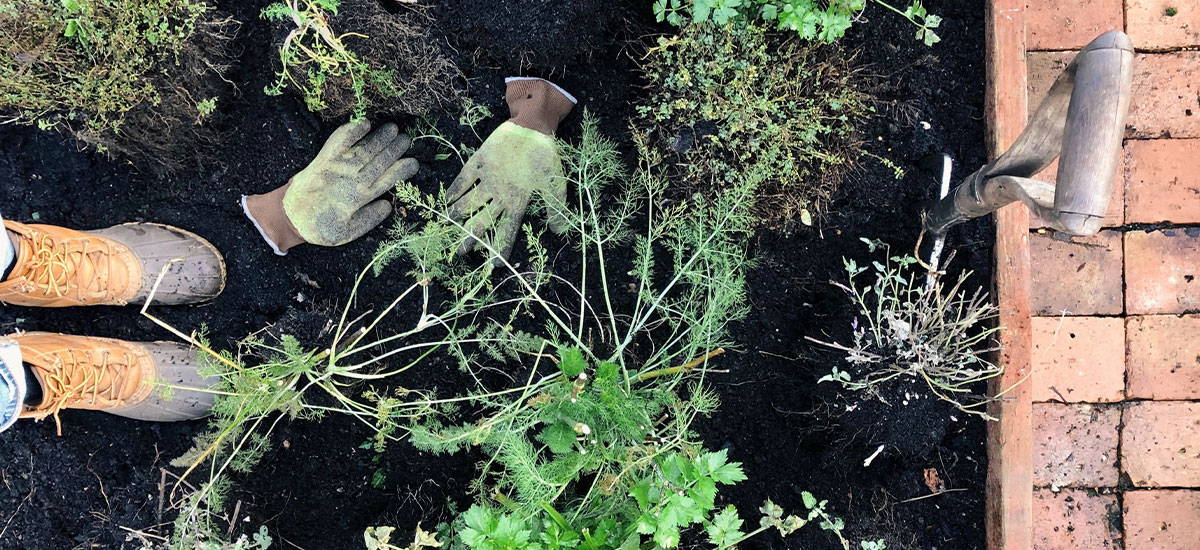 "TO PLANT A GARDEN IS TO BELIEVE IN TOMORROW"
Anna Greenland shares her expert advice on how to prep your garden this Spring.
Anna created the vegetable, fruit and herb gardens from scratch while Head Gardener at Soho Farmhouse. Having supplied the kitchens for Raymond Blanc, Tom Aikens and Jamie Oliver, she has now gone on to set up her own market garden and garden school in Suffolk.
---
START WITH SOIL
Soil is everything when it comes to healthy, vibrant crops. View it much like your own gut and feed it well! It's alive with a host of microorganisms so sustain them with well-rotten compost or consider growing green manures for the first season to turn back into the soil (check out costwoldseeds.com organic range). Set up your own compost bin - it will become your best friend. In a small space consider a worm bin, theurbanworm.co.uk has more information.

GROW FOR FLAVOUR
When you're deciding what to grow, choose crops that you can't find in the shops (probably because they don't transport or store well). Berries like Alpine strawberries for a small garden, or Japanese wineberries and mulberries in bigger spaces are a must. Unusual varieties of fresh herbs and salad leaves elevate a dish to something special (see my salad suggestions below). Early varieties of carrots are delicious cropped young and tender and potato 'International Kidney' is an early delight. I recommend realseeds.co.uk and seedcooperative.org.uk for seeds.
PICK YOUR BATTLES
We all have busy lives, and often limited space, so grow things that keep cropping over a long time and give you real bang for your buck. Opt for climbing beans 'Lingua di Fuoco' or 'Soissons', courgette 'Tromboncino' (cropped fresh and small), winter squash 'Delicata', kale 'Calvolo Nero', heritage tomatoes and an array of salad leaves. Consider perennial vegetables like globe and Jerusalem artichokes, and everyone should plant a 'Cox's Orange Pippin' apple tree (a Raymond Blanc favourite).
Nurture the wild edges of your garden; they can also nourish you. A patch of nettles and dandelions will return year on year and offer nutrient dense leaves, whilst also providing forage for a range of insects.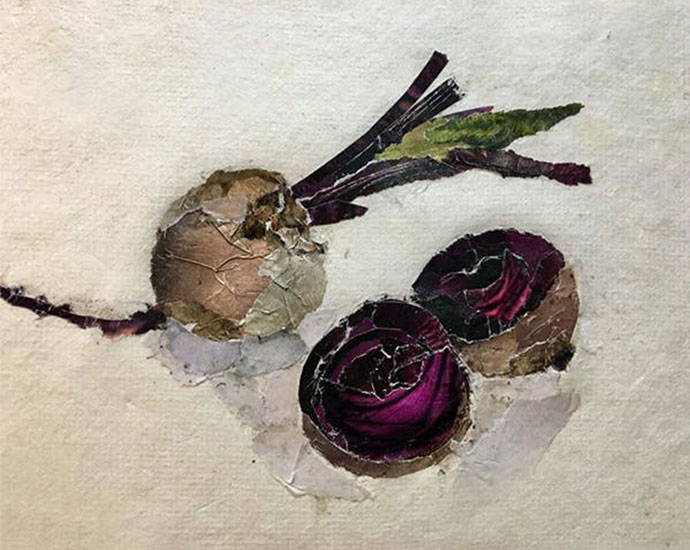 ---
GROW YOUR OWN SEASONAL SALAD
A garden salas is a work of art. Throughout Spring and Summer, layer punchy leaves. soft herbs and edible flowers with you baby vegetables like carrots, beets and radish. Even throw in a jewel-like Alpine Strawberries. With a good dressing, this makes salad the main event' not a limp offering on the side.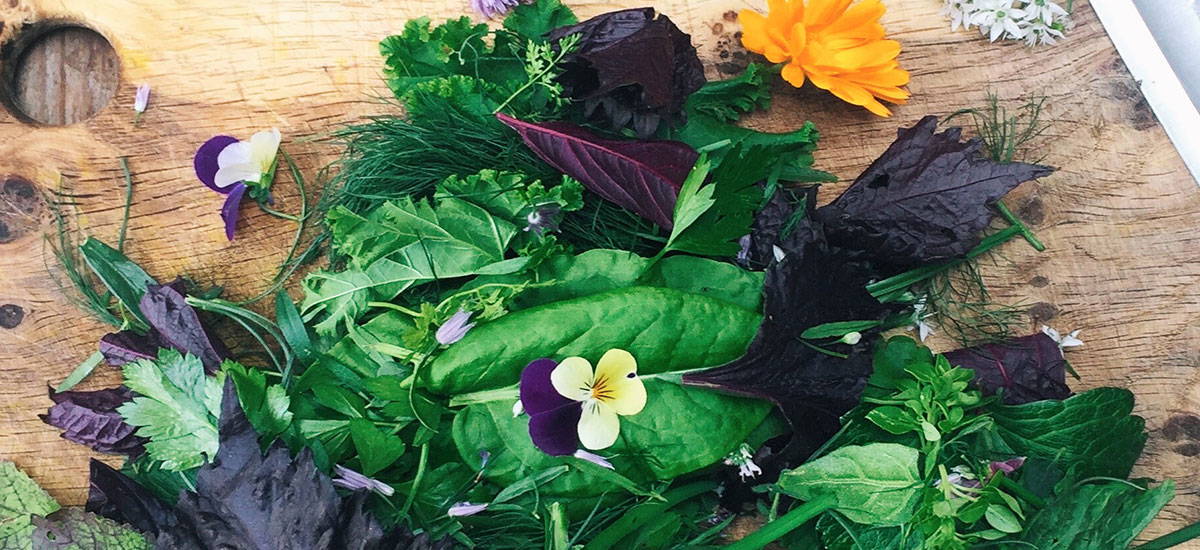 My top salad plants; these can all be grown in pots if space is limited:
French Sorrel (Rumex acetosa), Agretti (Salsola soad), Vegetable Mallow (Malva crispa), Purple Oxalis (Oxalis triangularis), Wood Sorrel (Oxalis acetosella), Radicchio, Rocket, Buckler Sorrel (Rumex scutatus), Buck's Horn Plantain/Minutina (Plantago coronopus), Land Cress, Claytonia/Winter Purslane, Mizuna, Dandelion 'Pissenlit', Lettuce 'Little Gem'.
Please note: Leaves in the Oxalis family contain oxalic acid which gives them their sharp, tasty flavour, but do not eat in large amounts. A little goes a long way.
HERBS (LEAF): Anise Hyssop, Perilla 'Purple Shiso', Fennel herb (Green of Bronze), Chervil, Flat Leaf Parsley, Tarragon, Dill.
HERBS (FLOWERS): Calendula, Chive, Bronze fennel, Sage, Sweet Cicely, Musk Mallow, Rose, Nasturtium, Viola 'Heartsease'.
Radish 'Cherry Belle' or 'Red Meat', Beetroot 'Chioggia' or 'Golden', Carrot 'Amsterdam Forcing', Peashoot 'Meteor'.
Alpine strawberry 'White Soul' and 'Scarlet Beauty'.
Anna shares her passion for organic growing through talks, classes and social media.
Follow Anna on Instagram @annagreenland and visit her blog at annagreenland.com