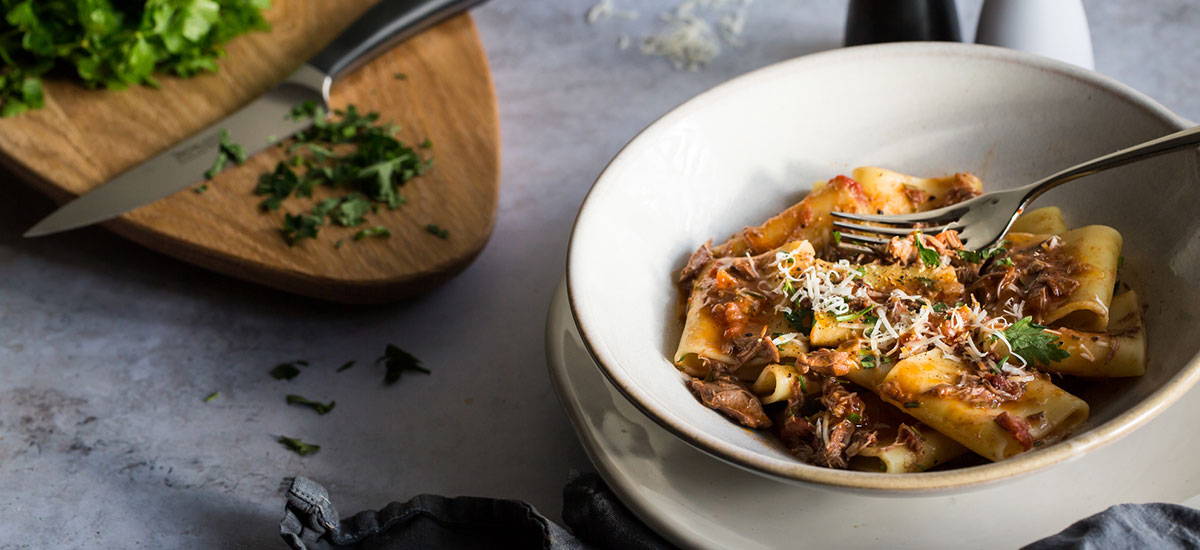 SLOW COOKED DUCK RAGU WITH PACCHERI PASTA
Combat the cold days and dark evenings with this wholesome winter warmer.
January can be a difficult month, but it doesn't have to be too gloomy. Take the opportunity to spend some quality time at home, recharge and cook some delicious, comforting, meals.This cake can be made a few days in advance and kept wrapped in greaseproof paper in an airtight tin. Alternatively freeze the plain cake layers for up to 3 months.
---
COOKING TIME:
2hrs 30 minutes
---
- 1 tablespoon of olive oil
- 4 duck legs
- 3 large shallots, finely chopped
- 2 cloves of garlic, peeled and crushed
- 2 teaspoons of plain flour
- 2 teaspoons of ground cinnamon
- 250ml full bodied red wine
- 2 x 400g cans of chopped tomatoes
- 250ml chicken stock
- 3 sprigs of rosemary, leaves chopped
- 2 bay leaves
- 1 teaspoon sugar
- 2 tablespoons of whole milk
- 600g paccheri pasta
- Salt & Pepper, to season
To serve:
Grated parmesan
Small bunch of parsley, chopped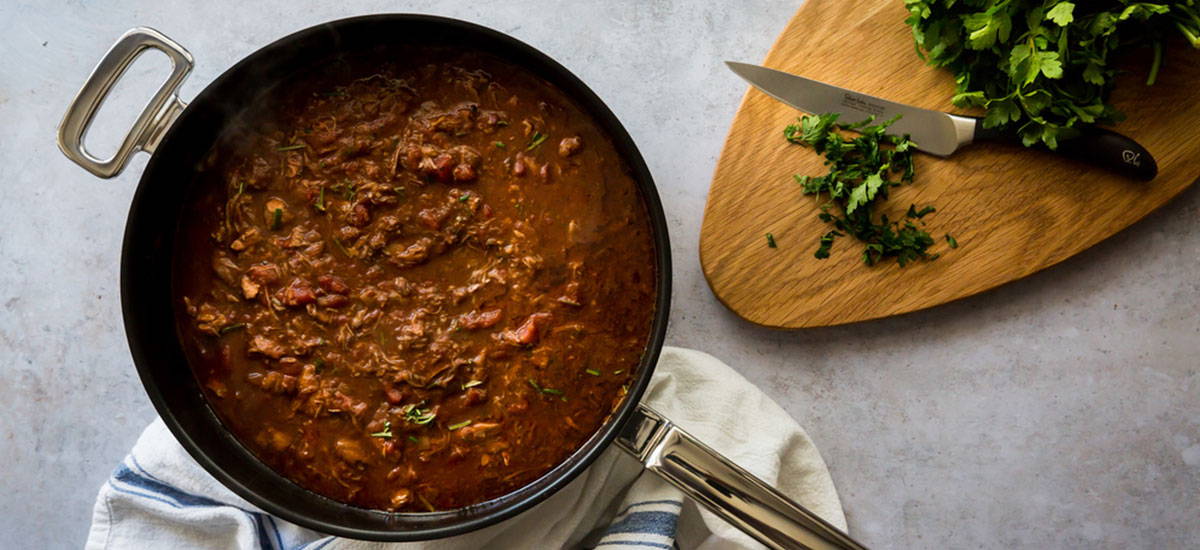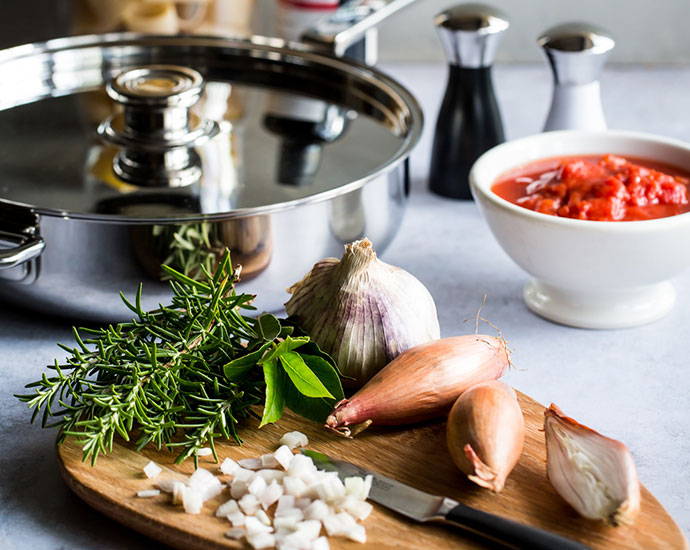 1 - First, heat the oil in a large non-stick sauté pan over a medium heat and brown the duck legs for 5 minutes on each side. Then remove the duck legs with a slotted spoon and set them aside on a plate.
2 - Lower the heat and add the chopped shallots to the pan. Fry gently for 5-8 minutes until soft and translucent. Then add the garlic and fry for a further minute before stirring in the flour and cinnamon.
3 - Add the red wine, tomatoes, stock, rosemary, bay and sugar to the pan and stir. Bring to a simmer and season to taste. Return the duck to the pan and cover with a lid. Cook on a low heat for 2 hours, stirring every so often.
4 - After a couple of hours, lift the duck legs carefully from the pan onto a plate. Allow to cool slightly and remove the skin. Then, using two forks, shred the meat from the bones.
5 - Put the shredded duck back into the pan and add the milk, then stir and simmer uncovered for 15 minutes while the pasta is cooking.
6 - Cook the pasta according to instructions on the packet and drain, reserving a little of the cooking water.
7 - Check the seasoning of the duck ragu before adding the pasta to the pan. Stir to coat the pasta with the ragu, adding a little pasta water if it seems too dry. Heat through for one minute and serve immediately with grated parmesan and chopped parsley, to garnish.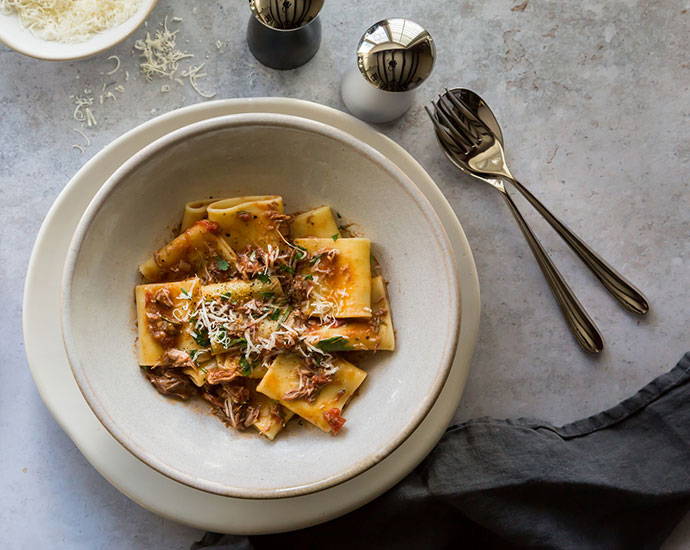 ---