ROBERT WELCH AND OUR LONG HISTORY OF TEA
As Her Majesty The Queen marks an historic Platinum Jubilee, the first British Monarch to do so, the early days of our own seven-decade long design journey have come into stronger focus.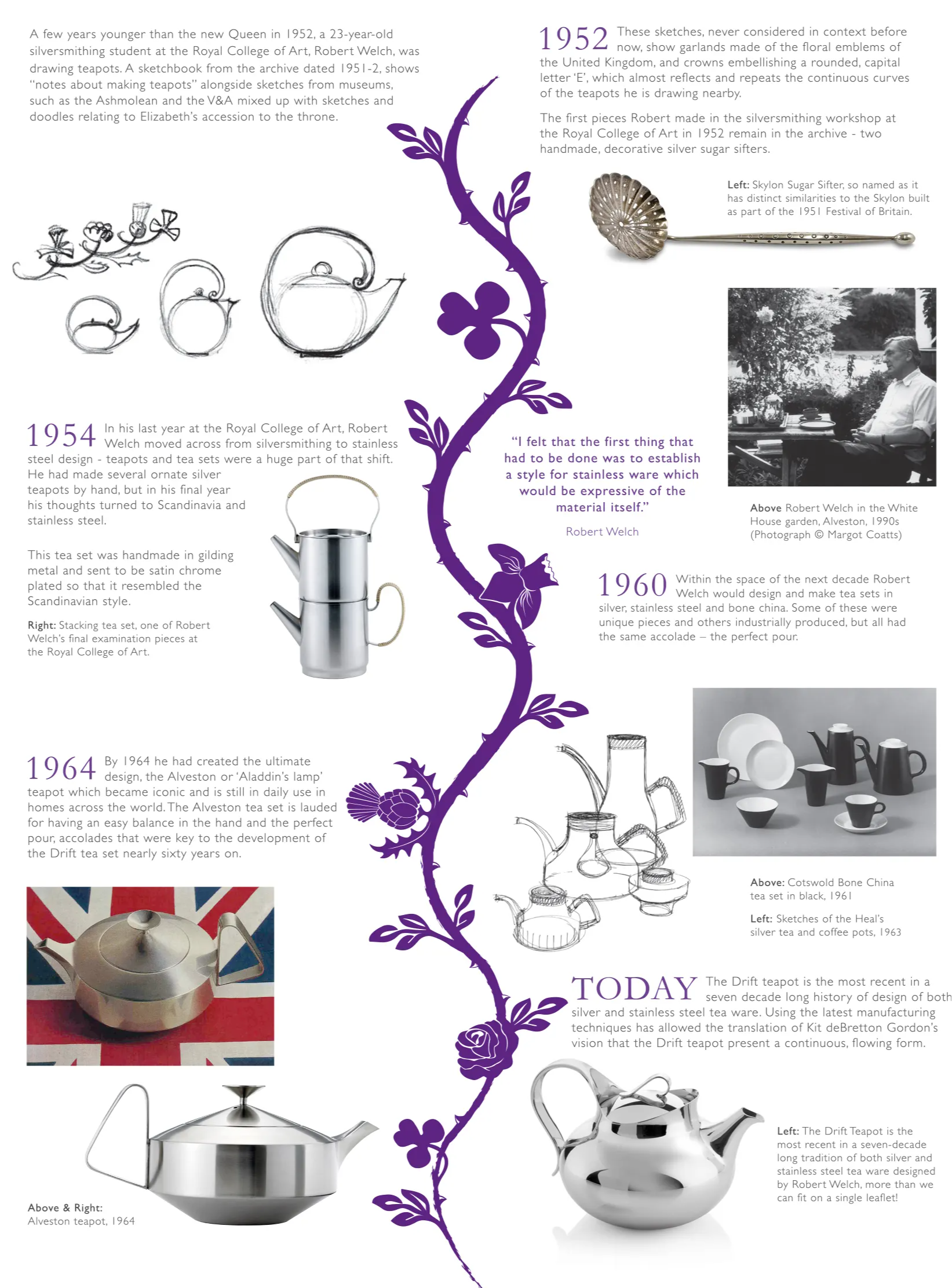 Inspired by graceful curves often found in nature, the form of the Drift teapot originated from Head of Design, Kit deBretton Gordon's sketches of a continuous, flowing line.
She explains 'Tea has been enjoyed over many centuries and we wanted to produce a collection reflecting that sense of continuity.' To do so, she took inspiration from Robert Welch's sketches and models for teapots in the company archives, considering how she could persuade the line of her design to continue through the shape from the handle to the spout and to carefully consider the movement of liquid, to create the perfect pour.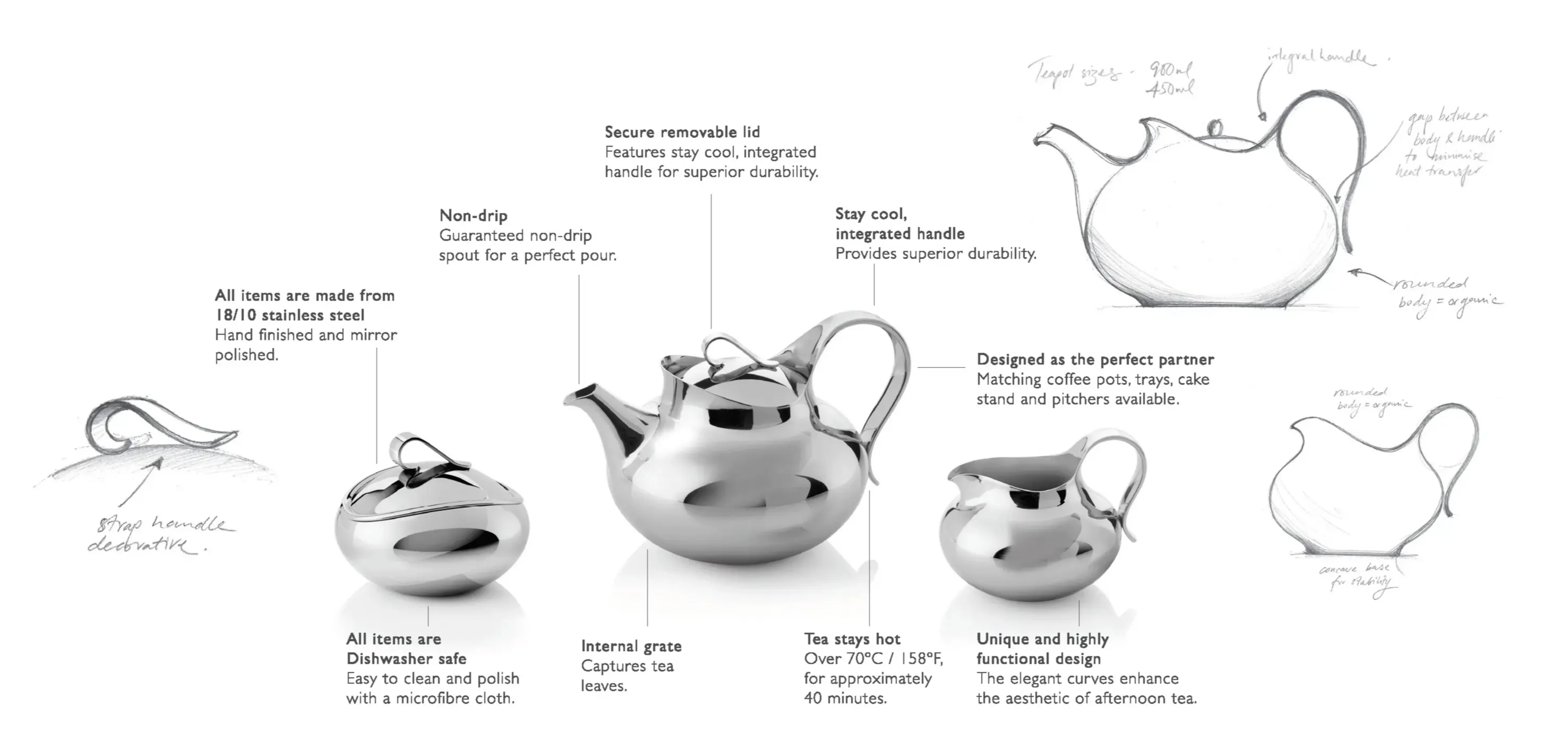 SHOP DRIFT TEA SET OFFERS