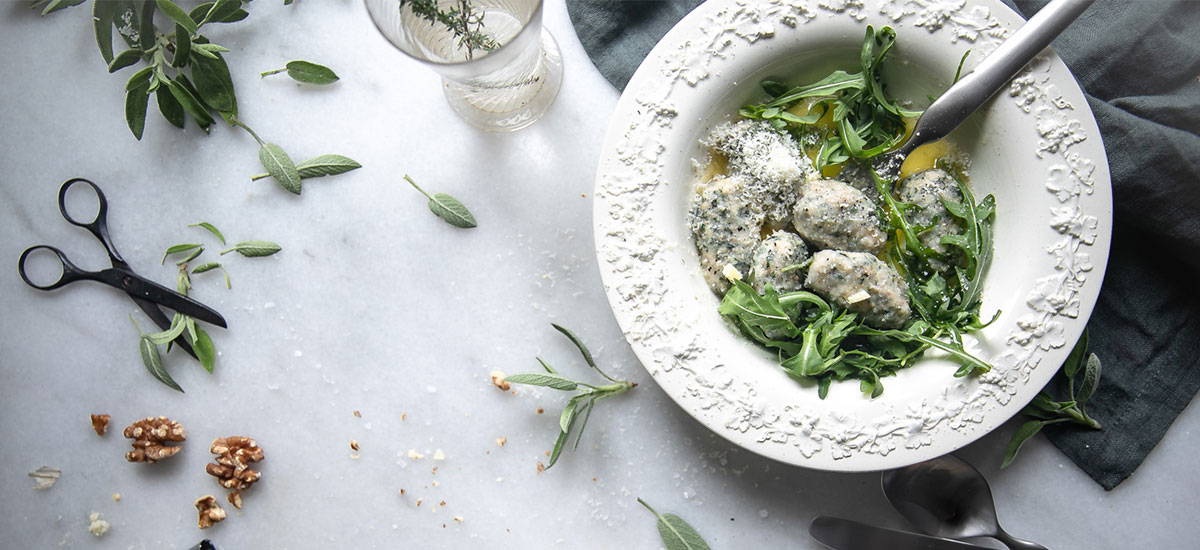 NETTLE, WALNUT & RICOTTA GNOCCHI
Forage for your ingredients to make this unusual dish - nettle, walnut and ricotta gnocchi with a sage butter sauce from Sarah Hemsley.
---
COOKING TIME:
Prep - foraging time +1hr prep + 1/2hr dough rest
Cooking time - 5-10 minutes
---
For the gnocchi:
- Approximately 60 nettle tops ( roughly 4 or 5 small leaves to a top ) 250g floury potatoes like King Edward
- 100g plain flour, plus extra for dusting
- 25g semolina
- A pinch of ground nutmeg
- 1 egg, lightly beaten
- 50g finely chopped walnuts, plus extra for topping
- 1 tbsp ricotta
- 20g grated Parmesan
- Zest of 1⁄2 lemon
- Freshly ground black pepper to taste
For the sauce:
- 200g butter
- 8-10 sage leaves
- 1 clove of garlic, thinly sliced
- Freshly ground black pepper to taste
- Juice of 1⁄2 lemon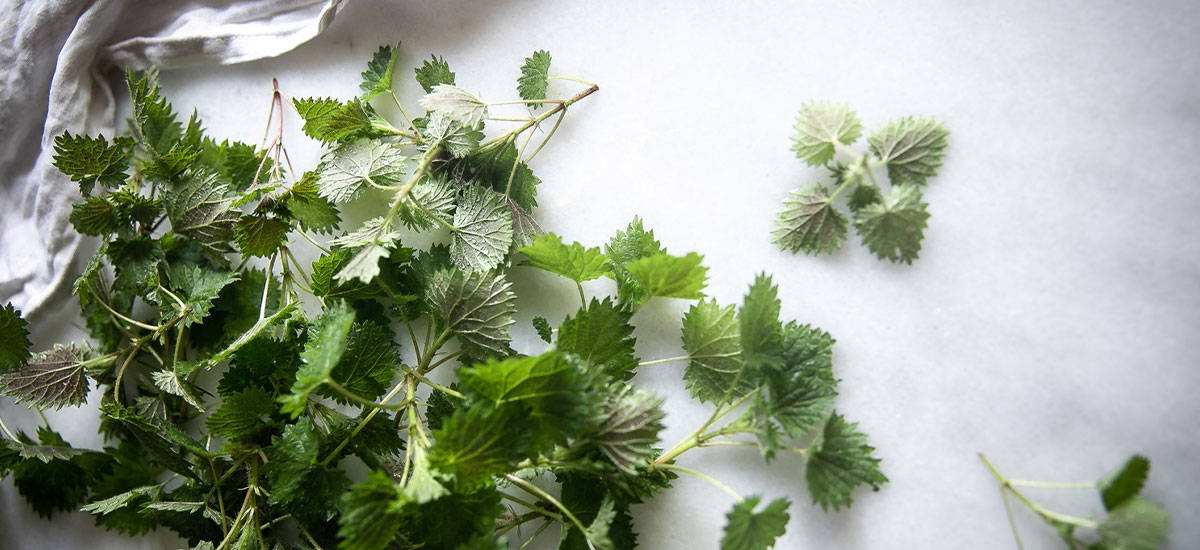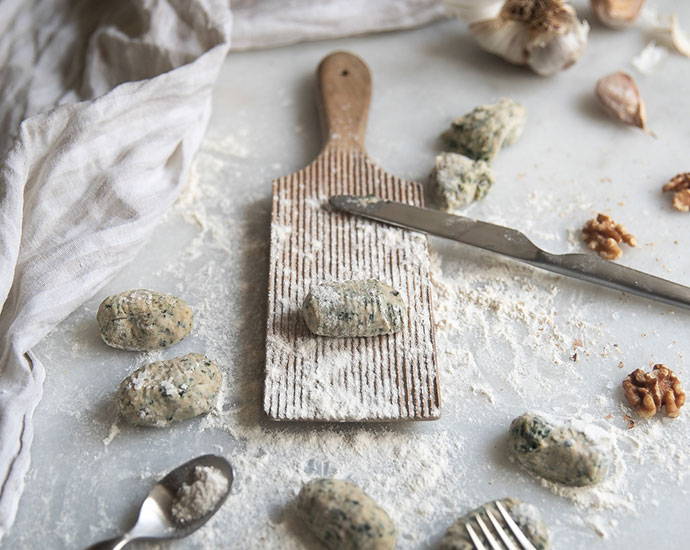 1 - Prepare the nettles with care. Wearing washing up gloves, wash thoroughly in a sink full of warm tap water. Snip the tough stalks away and place into a pan of salted boiling water for 2 minutes, this will remove the sting. Drain through a sieve, rinsing with cold water. Tip out onto a clean, dry towel. Wrap the nettle leaves in the towel and ring out the excess water, alternatively, use a salad spinner. Pat dry and finely chop with a mezzaluna or in a food processor.
2 - Meanwhile peel and chop the potatoes into cubes and add to a pan of salted boiling water and boil for 15 - 20 minutes until soft. Drain and add to a large bowl, allow to cool slightly before mashing.
3 - Add the flour, semolina, walnuts, parmesan, lemon zest, nettles, nutmeg and pepper to the mashed potato.
4 - In a separate bowl, mix the ricotta with the beaten egg and slowly add to the mashed potato mixture and mix together until a dough is formed, add a little more flour if the dough is too sticky.
5 - Rest the dough in the fridge for half an hour until it firms up a little, which will make it easier to roll out.
6 - Lightly dust a work surface with flour. Divide the dough into two halves. Roll both halves out into a thin sausage shape then slice into small pieces, roll into balls to make the gnocchi. For greater accuracy and consistency, weigh each piece, about 10-14 g makes a good size gnocchi!
7 - Use a ridged butter pat or the back of a fork to make grooves on the gnocchi.
8 - In a small pan over a very low heat, melt the butter. Add the sage, garlic and lemon juice and heat for a few minutes until the butter has all melted and starts to turn a rich amber colour.
9 - Meanwhile add the gnocchi to a pan of boiling salted water. It should only take about 5 minutes, when the gnocchi has risen to the surface of the water then remove with a slotted spoon to a warm plate. Spoon the sage butter over the gnocchi and grate over parmesan cheese and a sprinkling of chopped walnuts and serve with a seasonal green salad.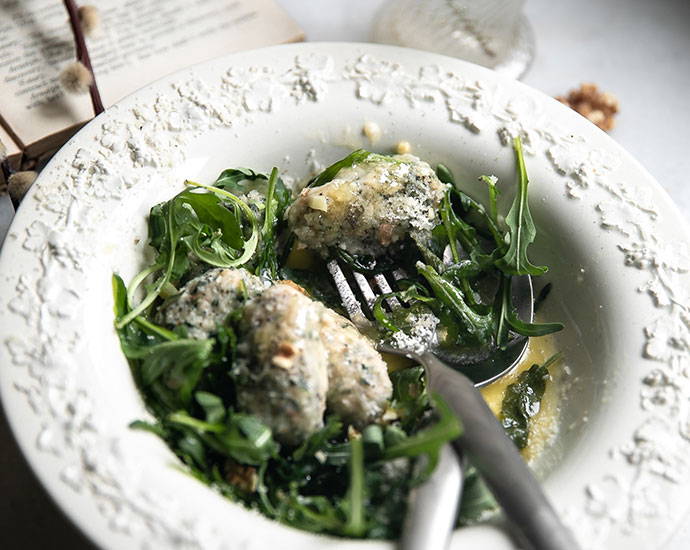 ---
NOTE - Gnocchi freezes really well. Open freeze the uncooked gnocchi on a tray then when frozen place into a freezer bag. Cook from frozen.
Top with grated parmesan cheese and chopped walnuts ( ​optional​ )
---