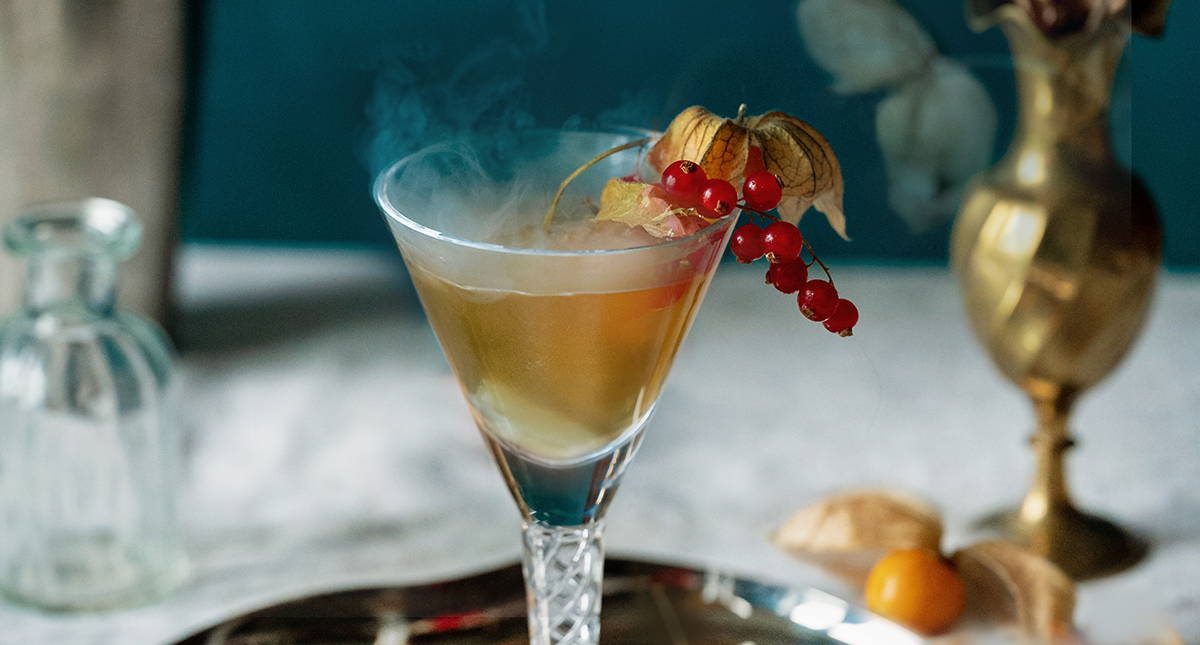 MINCE PIE MARTINIS (AND HOMEMADE CHRISTMAS PUDDING VODKA)
A modern twist on classic Christmas flavours, our Mince Pie Martinis are the perfect tipple to serve at your festive gathering or on Christmas day itself. It's the homemade Christmas Pudding Vodka that really makes these cocktails, and they are bound to set the party alight! Scroll down the blog to find the easy & exclusive recipe. Our sets of stainless steel drink stirrers are a great addition to finish off any Christmas cocktail.

Prepared for us by @theculinarybee Annie Mae Herring.
PREP TIME:
3 minutes (plus steeping)
80ml Christmas pudding vodka
30ml Grand Marnier  
½ an orange
2 handfuls of ice
20ml sugar syrup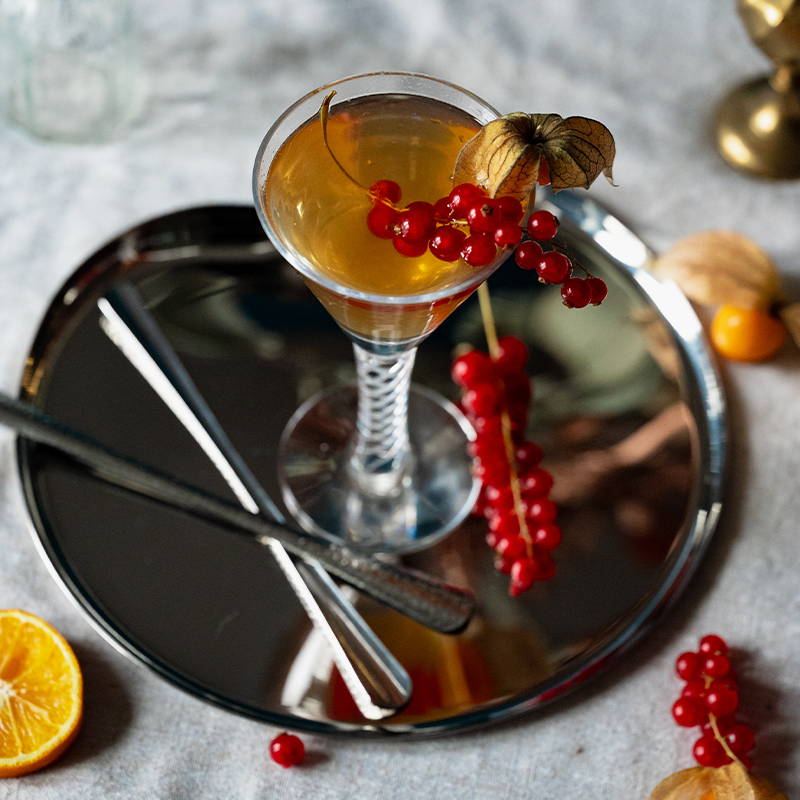 1 - Add the ice into a cocktail shaker.  
2 - Pour the Grand Marnier, sugar syrup, and the Christmas pudding vodka into the cocktail shaker, along with the juice of half an orange. Give it a good shake until the outside of the shaker is frosted all over.
3 - Pour into two martini glasses and serve.
Make at least a week before you want to use it, this recipe makes the most delicious tasting Martini we've ever tried and by upping the quantities you can make a wonderful homemade festive gift. Making Christmas Pudding Vodka is wonderfully easy and it can be decanted into smaller bottles and presented with pretty labels, tags or one of our 12 Days of Christmas decorations tied round the neck to give away as gifts this Christmas.
170g mixed vine fruit
30g mixed peel  
2 star anise
2 allspice berries
1 cinnamon stick
5 cloves
2 rings of fresh ginger
60g golden caster sugar
750ml vodka
50ml orange liquor  
1 - Add all the ingredients into a sterilised 1 litre Kilner jar. Give it a good shake and leave for one week. Shake once a day to mix.
2 - After one week strain the mixture through a sieve into a sterilised bottle. Discard the raisins and spices.