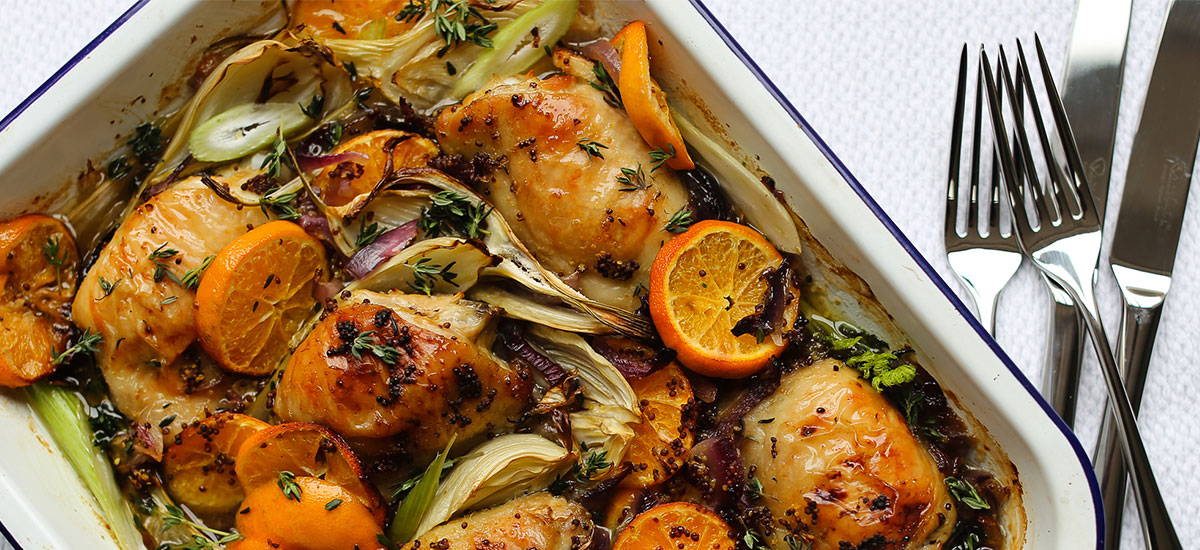 MAPLE ROAST CHICKEN THIGHS
Maple roast chicken thighs, fennel, clementine & red onion; a one pan wonder to delight your guests from chef Georgina Davies.
---
ALLERGENS:
Gluten Free / Dairy Free
---
- 1 fennel bulb, sliced
- 1 red onions, sliced
- 4 chicken thighs
- 4 clementines, sliced
- 100ml white wine
- 1 tbsp whole grain mustard (GF)
- 1 tbsp maples syrup
- 1 tbsp olive oil
- Juice of 2 lemons
- 1 small bunch of thyme, chopped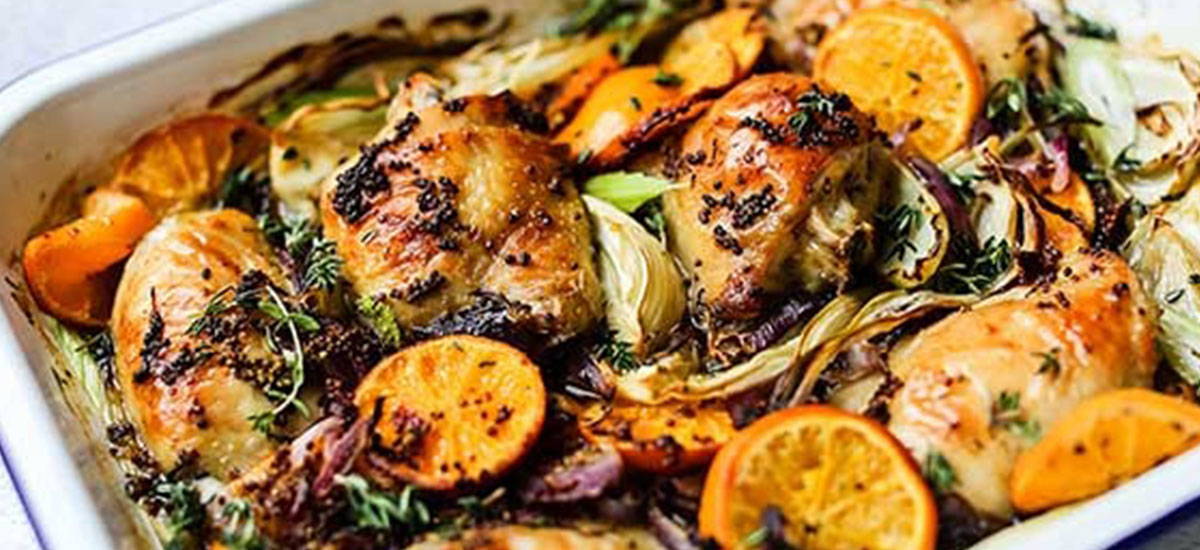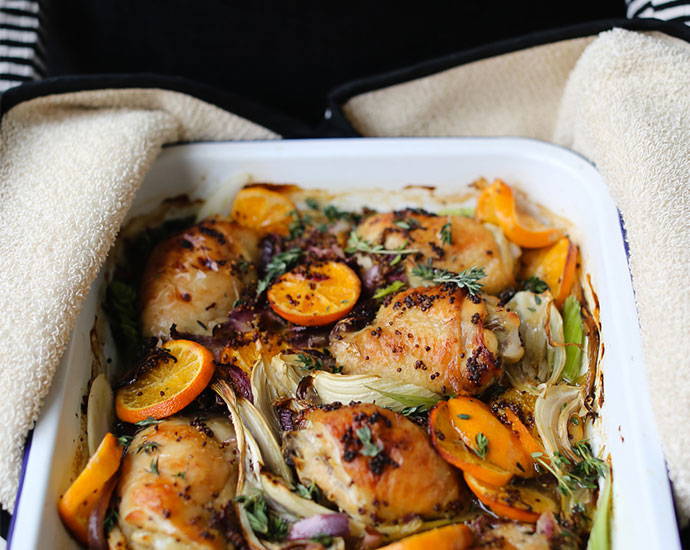 1 - In a small bowl, combine the white wine, mustard, maple syrup, thyme, olive oil and lemon juice and set aside.
2 - In a medium sized roasting dish layer the sliced fennel and red onions and place the chicken thighs and sliced clementines on top.
3 - Drizzle over the maple and mustard mixture and season well. Ensure the chicken and vegetables are fully coated and put in the fridge to marinate for a couple of hours or overnight.
4 - When ready, cook in a 180°C oven for 35-40 minutes or until the chicken is golden and cooked through, basting half way through.
5 - Serve with bulgur wheat (or rice as a gluten free alternative) and a green salad.
---