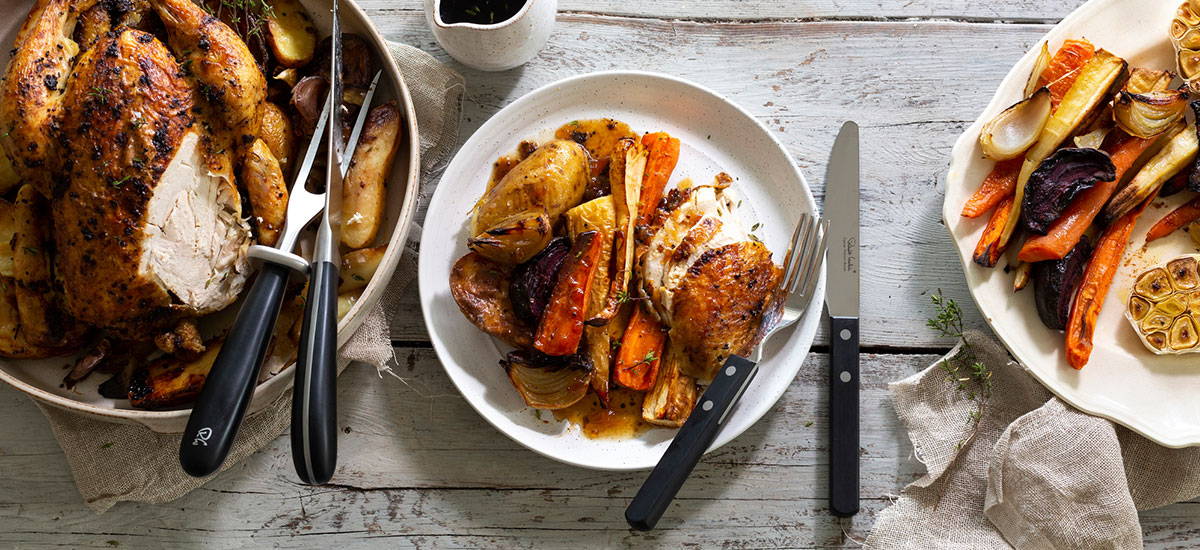 LEMON & THYME ROAST CHICKEN WITH ROOT VEGETABLES
Eating together encourages togetherness; this staple recipe form Catherine Frawley is the perfect meal to share with family and friends.
---
COOKING TIME:
20 minutes preparation
Cooking time - 1hr 15min
---
- Whole Chicken (approx. 1.6Kg)
- 25g butter, softened
- Small bunch of fresh thyme, leaves picked, more to garnish
- 1 tbsp. wholegrain mustard (or Dijon/English, whichever you have)
- 1 garlic clove, crushed
- 1 lemon and the zest of 1 lemon, finely grated
- Salt & Pepper to taste
- 500g potatoes, washed and halved lengthways
- 2 onions quartered
- 3 garlic cloves, kept whole
- 2 tbsp. olive oil
For the root vegetable side dish:
- 5 Carrots, cut lengthways
- 3 Parsnips, cut lengthways into quarters
- 1 beetroot, cut into 8
- 3 onions, quartered
- 1 garlic bulb, cut in half
- 2 tbsp. olive oil
- 2 tbsp. runny honey
- Sea salt and black pepper
For the gravy:
- 150 ml white wine
- 50ml boiling water (or just 200ml water with one stock cube)
- 1 tbsp. cornflour or plain flour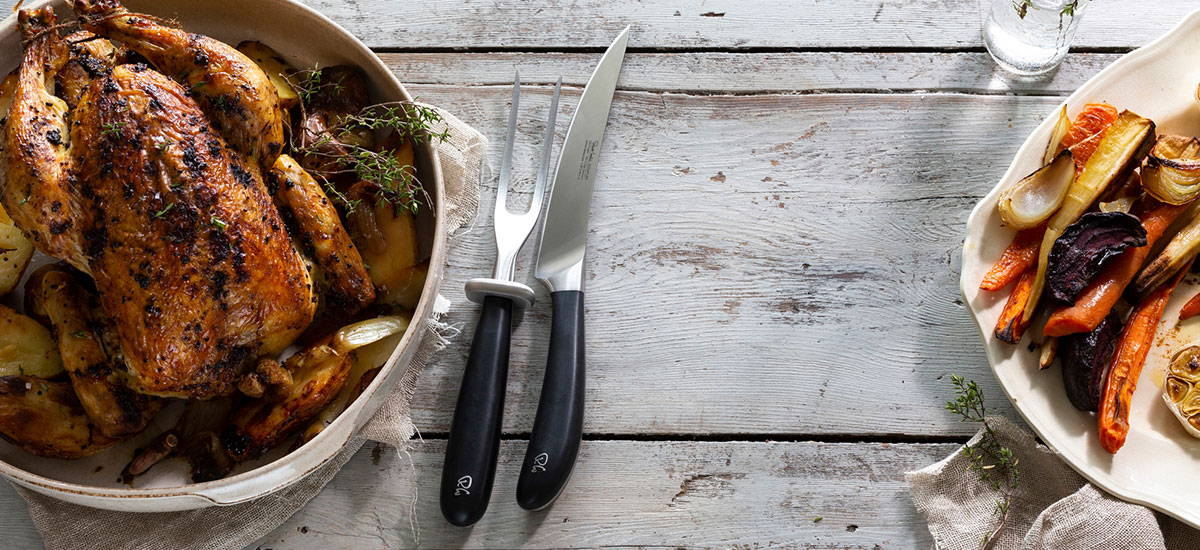 Product Featured: Signature Carving Set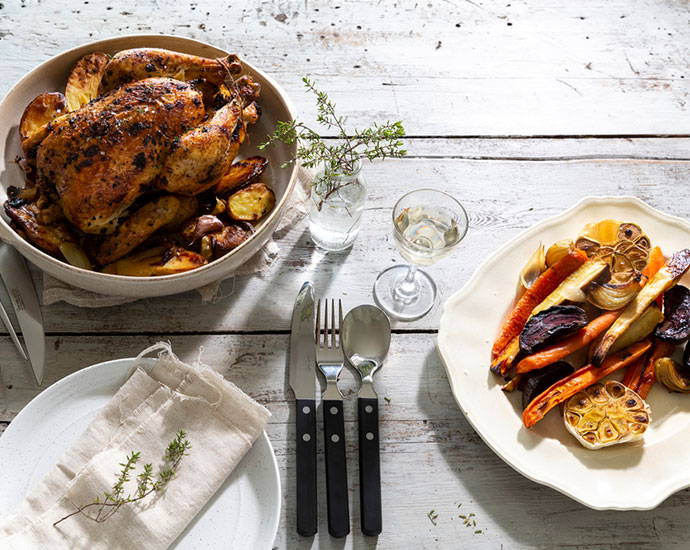 1 - Pre heat the oven to 180C Fan / 200C.
2 - In a bowl add the butter, fresh thyme, mustard, crushed garlic and lemon zest, season and mix together until combined. Set aside.
3 - In a large roasting tin, add the potatoes, the onions (keep back 1/2) and the garlic cloves. Drizzle over the olive oil. Place the chicken on top, season inside the cavity and add the ½ onion and the lemon cut in half.
4 - Rub the butter mixture all over the chicken.
5 - Place in the oven and cook for 30 minutes. After 30 minutes, remove and cover with foil. Cook for a further 30-45 minutes. The chicken is cooked when a skewer is inserted and the juices run clear. Leave covered in foil, to rest for 15 minutes, before carving.
6 - Meanwhile, add the carrots, parsnips, beetroot and onion to an oven dish. Mix the oil and honey together with salt and pepper. Drizzle over the vegetables and cook in the oven for 20 minutes, remove, shake the veg, add the garlic and continue to cook for another 30 minutes.
7 - To make the gravy, once you've removed the potatoes and chicken from the roasting tin, heat the remaining juices, add the wine/water cornflour/flour and stir with the back of a spoon until you loosen all the delicious juices/onions etc. It should start to bubble and thicken. If you want to sieve it before serving you can, or just transfer to a pouring jug and serve for a more rustic gravy.
Garnish the chicken with fresh thyme, serve all together and enjoy!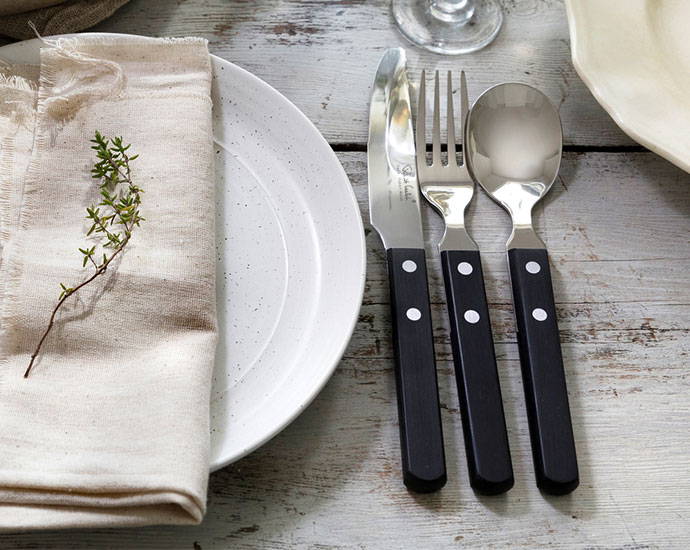 Product Featured: Trattoria Bright Cutlery Set
---