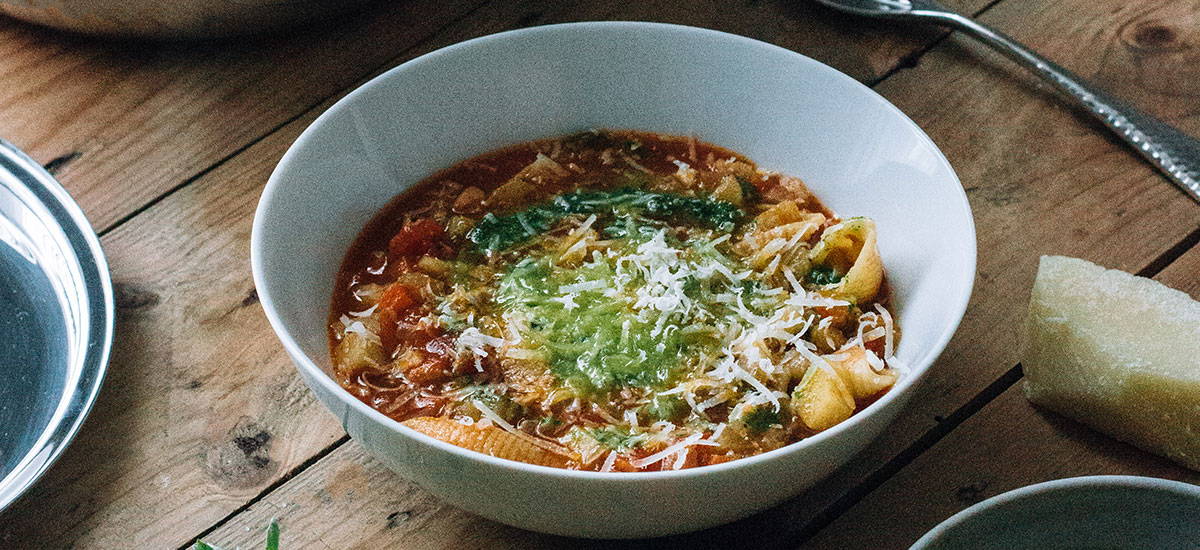 COMFORTING ONE POT MINESTRONE
Enjoy preparing this hearty minestrone one pot wonder from Lindsay's Feast with the vegetables occupying your fridge!
Enhance the flavours even more with a topping of homemade basil oil to finish.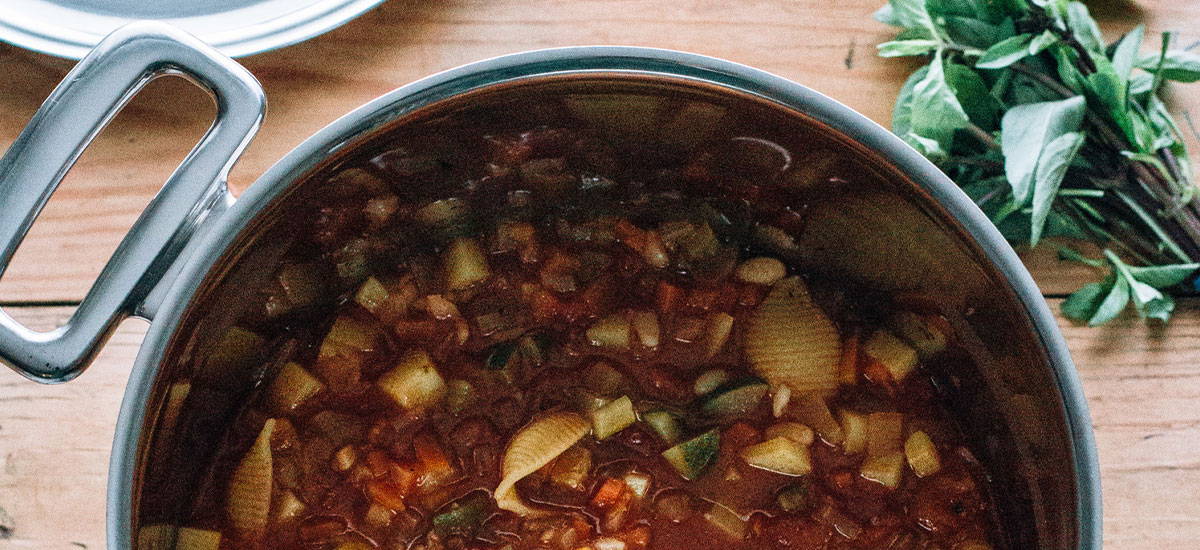 - 6 tbsp olive oil
- 1 onion, peeled and finely chopped
- 2 carrots, peeled and finely chopped
- 3 celery sticks, finely chopped
- 1 baking potato, peeled & cut into 1cm pieces
- 1 garlic clove, minced
- 2 tbsp tomato puree
- 1.5 litres vegetable stock
- 400g tin chopped tomatoes
- 1 courgette, finely chopped
- 400g tin cannellini beans
- 150g conghigliette pasta
- salt and pepper
For the basil oil:
- A small handful fresh basil leaves and the juice of half a lemon
- 50ml Extra Virgin Olive Oil
- Parmesan to serve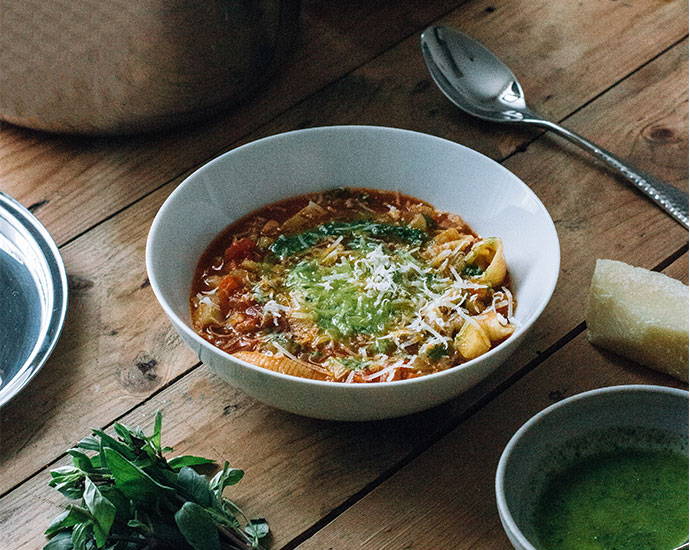 1 - In a large casserole pan, heat the olive oil over a medium heat and cook the onion, carrots, celery and potatoes for about 10 minutes, until softened, being careful not to let them burn.
2- Add the garlic and cook for a further minute. Add the tomato puree and continue to cook for another 3 minutes.
3 - Add the tinned chopped tomatoes, the vegetable stock and the courgette. Season with salt and pepper. Cover and slowly bring to the boil, then reduce to a simmer for about 20 minutes.
4 - Add the cannellini beans and pasta and continue to simmer for a further 10 minutes, until the pasta is cooked through. Season again with salt and pepper to taste.
5 - While the pasta is cooking, make the basil oil. Combine all the ingredients in a pestle and mortar and mix together until the leaves are broken down. You can also do this in a food processor.
6 - When the minestrone is ready, spoon into bowls, drizzle over the basil oil and grate over some parmesan. Serve straight away.
---