Our Radford Cheese Knives Guide
Our Radford Cheese Knives Guide
This ultimate guide will help you pick the right cheese piece from our knife collection. These pieces have been designed with both form and function in mind. Each knife has been developed to perfectly suit its individual use and to enhance any table setting.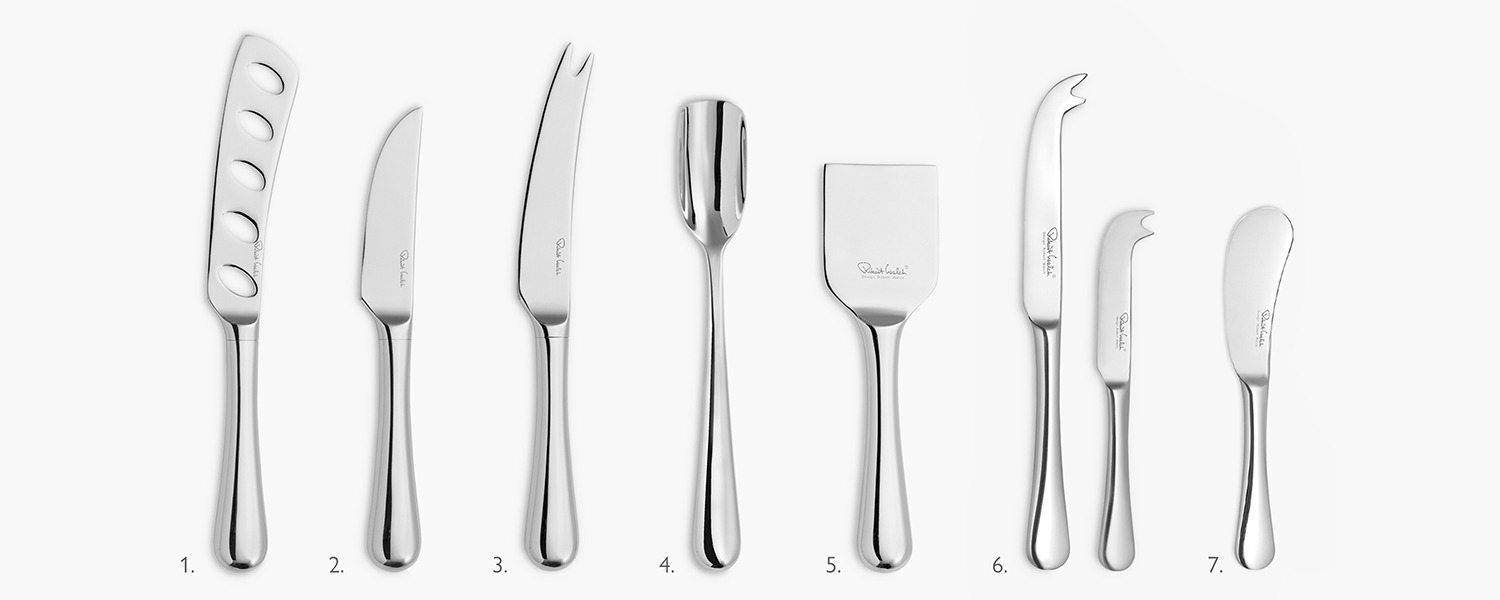 Great for soft cheese such as brie. The blade is perforated to prevent soft cheese sticking to it.
This short strong blade is ideal for breaking apart hard cheeses such as Parmesan.
This cheese knife is designed to be used with a variety of cheeses with tips to pick up and serve the cheese.
Used to serve crumbly Stilton from a jar or a wheel. The knife is perfect for scooping out the centre of the cheese.
Useful for cutting soft cheese or to shave hard cheese. can also be used to lift soft cheese from the board.
An all purpose cheese knife with tips to pick up and serve the cheese. A smaller version for individual cheese plates is also available. Both knives. Both knives can also be used for spreading soft cheeses.