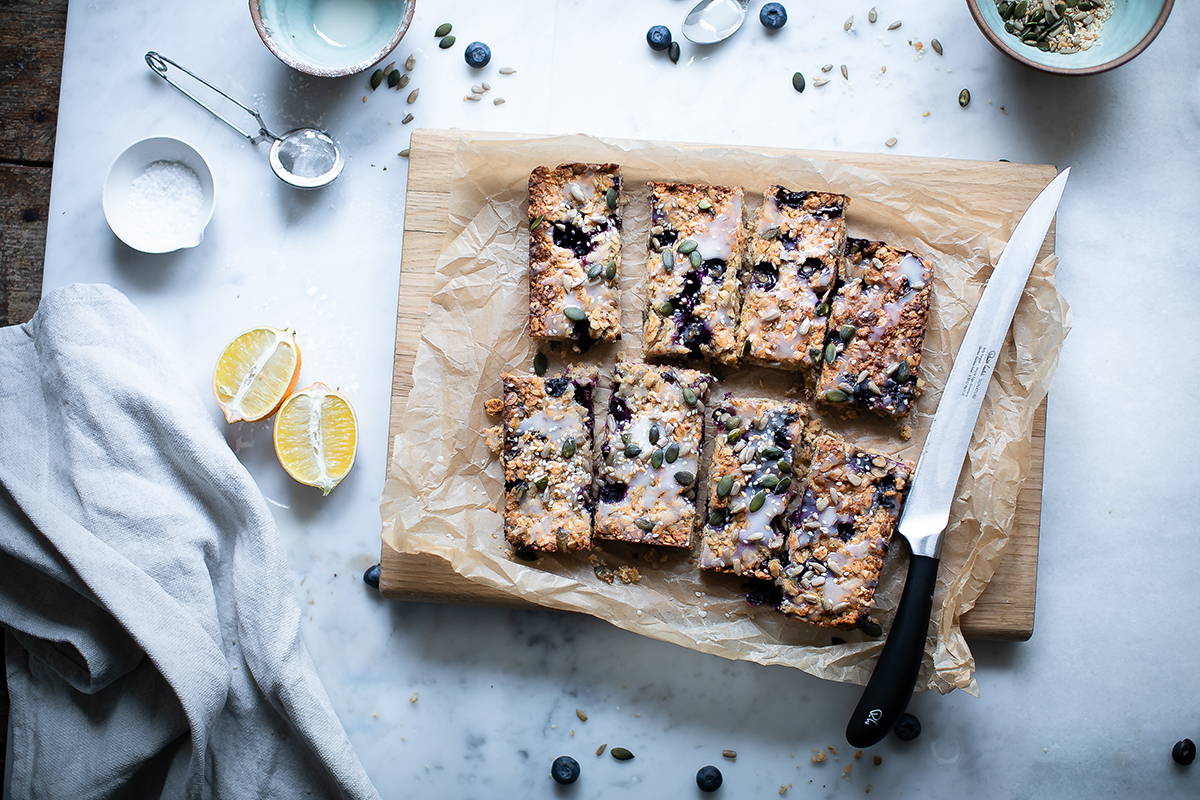 A nutritious, homemade snack to keep you going.
---
SERVES:
8 Large bars - 16 Small squares
PREP TIME:
10 minutes
BAKE TIME:
10 minutes
---
For the bars:
- 150g rolled oats
- 100g fresh blueberries
- 50g ground almonds
- 50g spelt flour
- ½ tsp salt
- 2 tbsp coconut oil, melted
- Zest from 1 lemon
- 1 tbsp tahini
- 4 tbsp runny honey
- 2 tbsp maple syrup
- 1 apple , peeled and grated
- 50g mixed seeds, sunflower, pumpkin, chia, sesame plus approximately 2 tbsp extra to sprinkle
For the glaze:
- juice from 1/2 lemon added bit by bit
- 4 tbsp icing sugar
- 1 tbsp natural yoghurt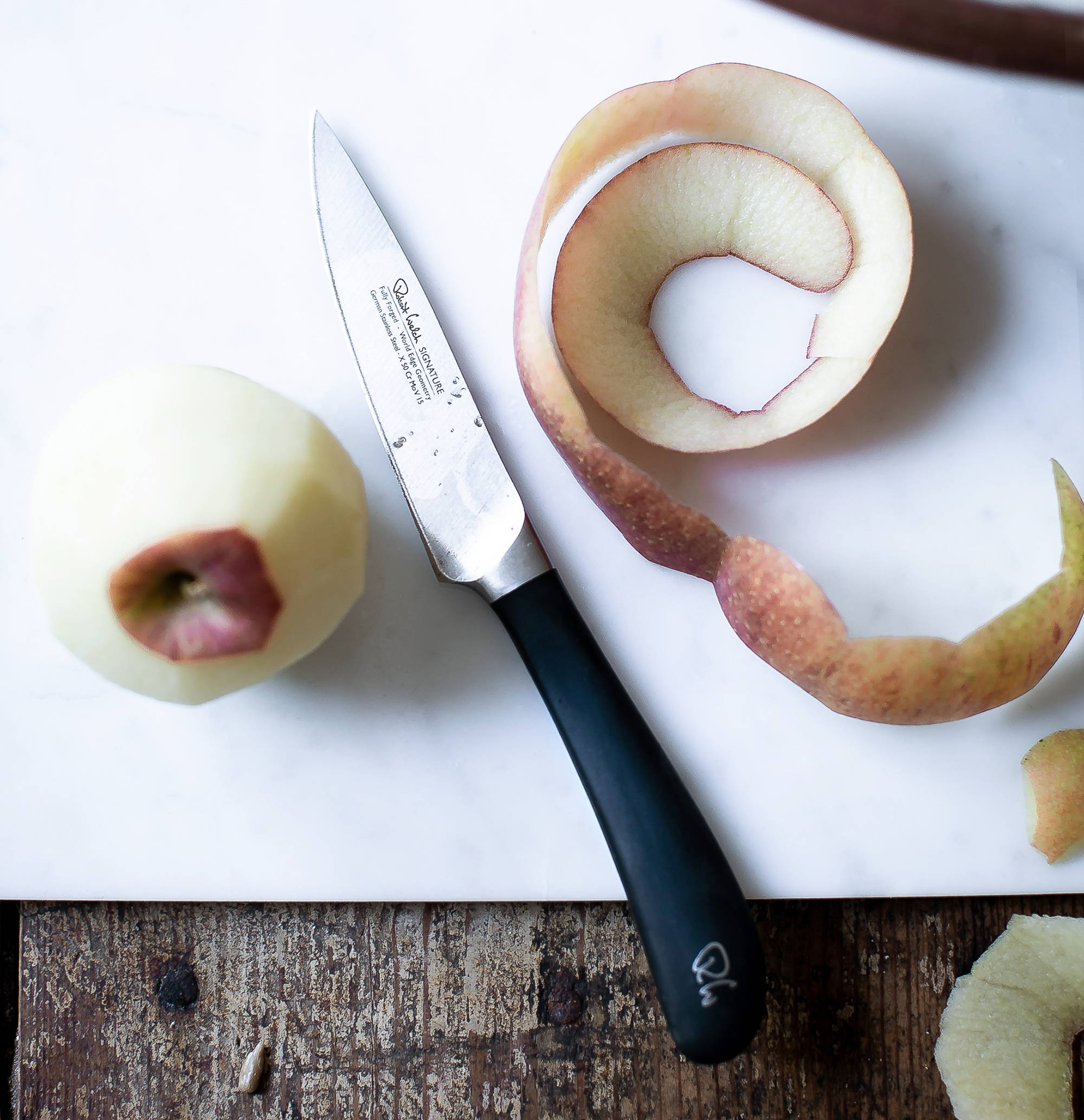 1 - Preheat oven to 200ºC/180ºC fan/400ºF. Grease and line a 20cm square cake pan or tray.
2 - Mix the dry ingredients; oats, flour, ground almonds and salt together in a large bowl. In a smaller bowl mix together an assortment of different seeds, making it up to approximately 80g. Add 50g of the seed mix to the large mixing bowl with the other ingredients reserving the remaining seeds to sprinkle over the bars when they are baked. Add the lemon zest, grated apple and blueberries. Mix through until all ingredients are combined.
3 - Melt the coconut oil slowly in a pan over a very low heat. When liquid, add the tahini, honey and maple syrup and whisk to combine. ºC.
4 - Pour this wet mixture over the dry mixture and stir until thoroughly combined.
5 - Spoon the mixture into the pan. Press the mixture down and into all the corners of the pan and evenly smooth the top with the back of a spoon.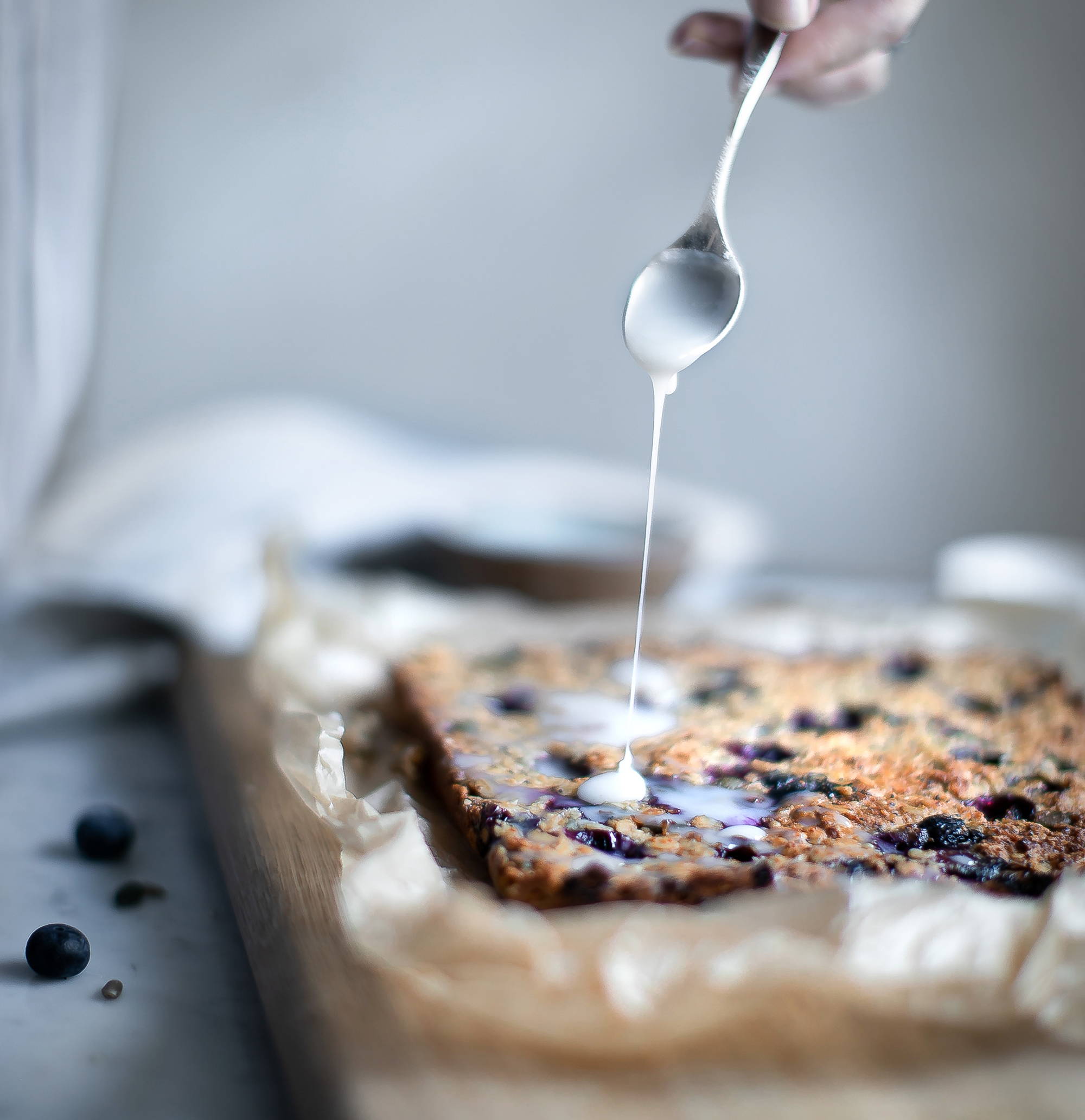 6 - Bake in the preheated oven for about 30 minutes or until baked and golden brown around the edges.
7 - Remove from the oven and allow to cool before removing from the tin and transferring to a cooling rack. Allow to cool completely before glazing and slicing.
8 - Make the glaze. Mix the icing sugar with the yoghurt. Slowly add tiny amounts of the lemon juice until a runny but fairly opaque icing is made. Add a little more icing sugar if it is too runny.
9 - Spoon or drizzle the glaze over the bircher bars. Sprinkle over the remaining seeds while the icing is still wet.
10 - Cut the bars using a long sharp knife. Cut into 8 bars or continue cutting each of these bars in half to make 16 small bitesize squares. Store in an airtight tin for up to a week.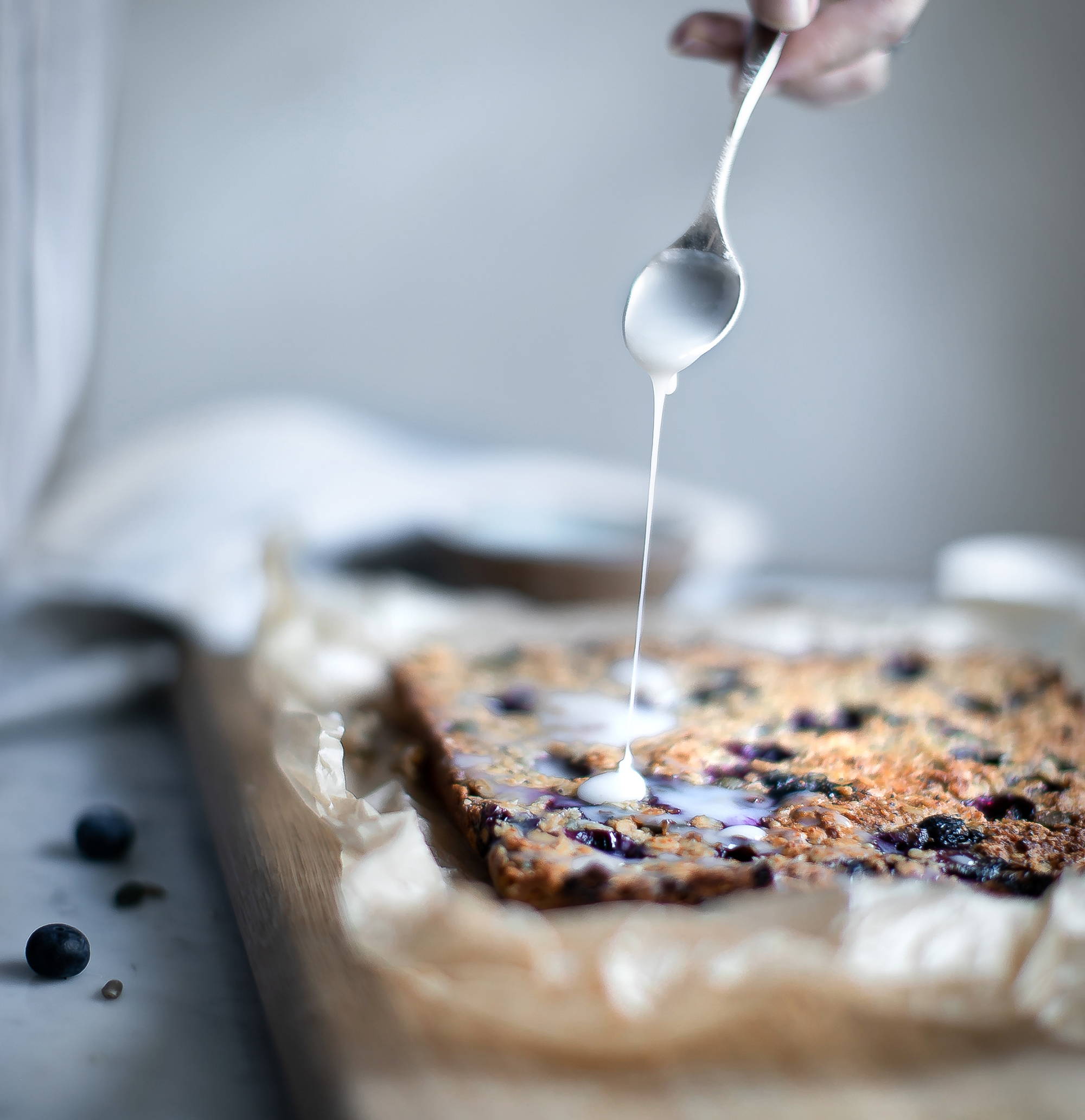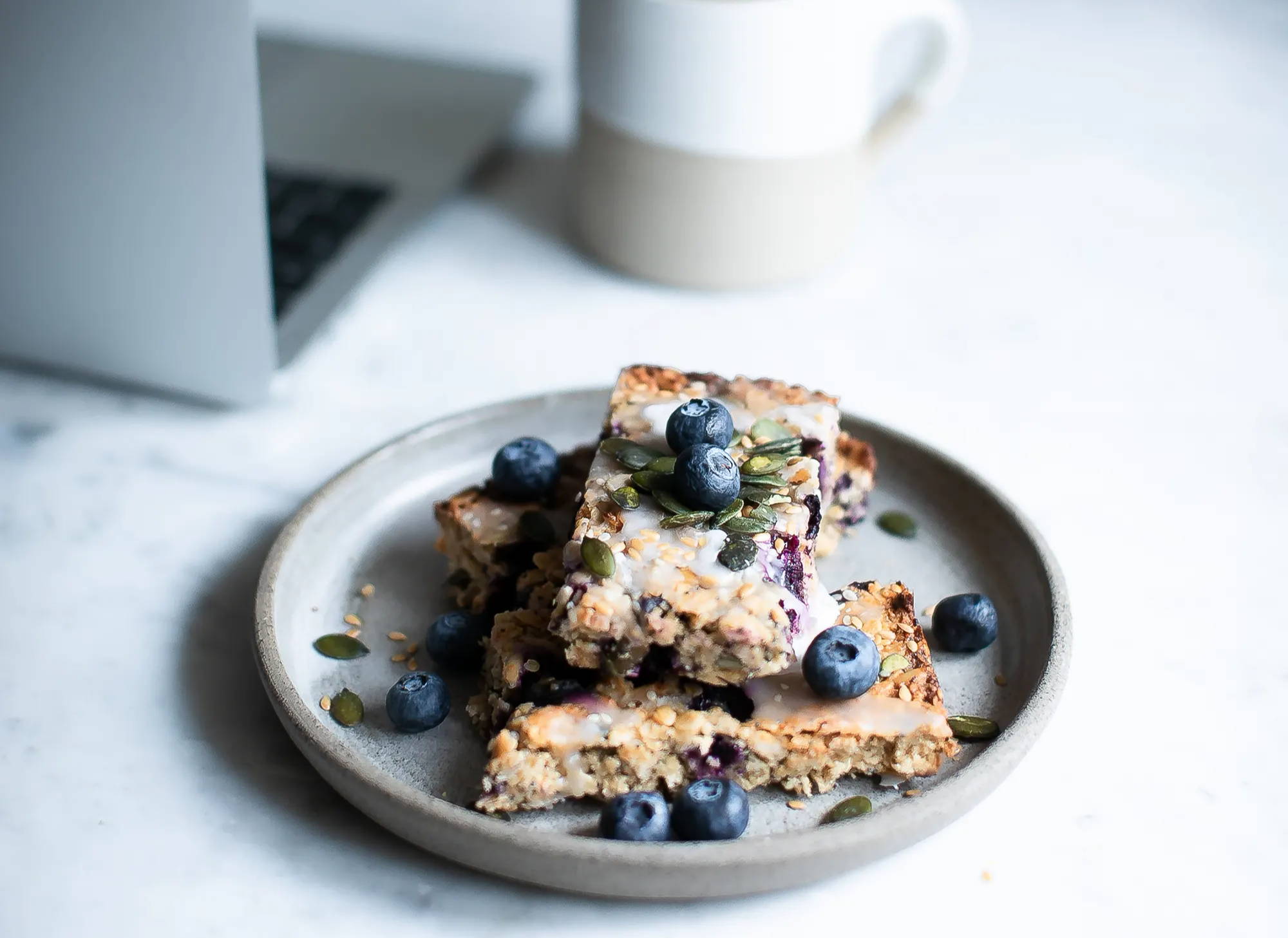 NOTES
- Dried blueberries can be used instead of fresh but note that the bars will taste a bit drier than if using fresh berries.
- Substitute the honey for agave syrup and omit the yoghurt from the glaze for a vegan alternative.
- Plain flour can be used instead of spelt.
---