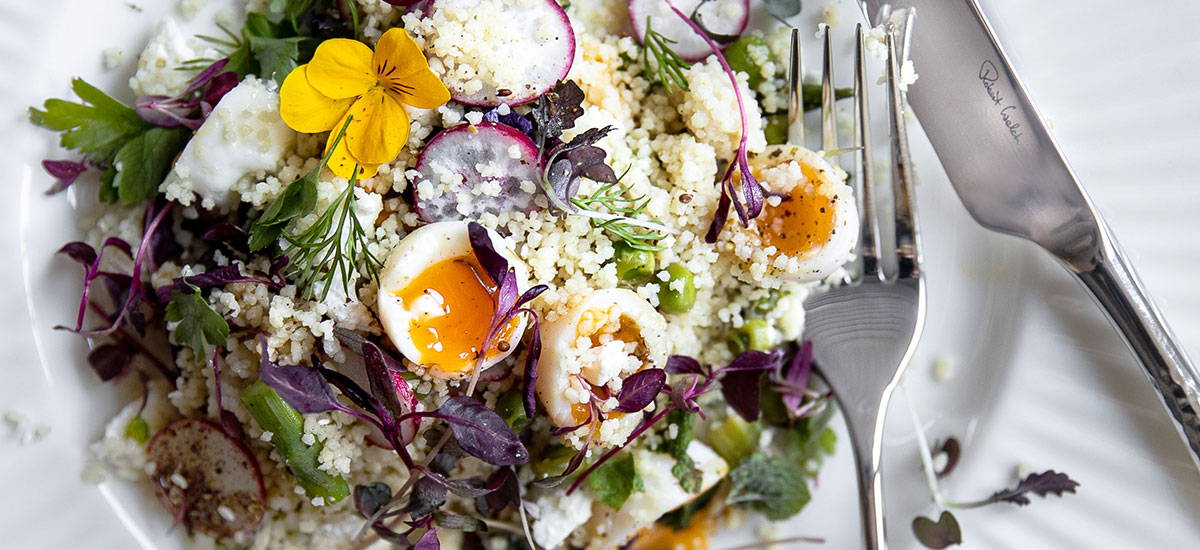 ASPARAGUS AND EGG COUSCOUS WITH ZA'ATAR
Deliciously fresh and light as a main course or served as an accompaniment to roast lamb, chicken or salmon, alter this recipe to use produce you have in your fridge.
---
SERVES:
4-6 as a main
6-8 as a side
COOKING TIME:
Preparation - 20 minutes
Cook time - 10 minutes
---
For the couscous:
400g couscous
- 600ml hot vegetable stock ( 1 stock cube dissolved in 600ml boiling water )
- 300g asparagus
- 10-12 quail or 2-3 hen's eggs
- 200g fresh or frozen peas
- 100g radishes
- 200g feta cheese
- A handful of fresh parsley
- A handful of fresh mint
- A handful of fresh dill
- Seasonal micro leaves such as amaranth, red mustard, purple shiso, watercress Edible flowers such as pansies, violas, primrose, borage, chive
For the dressing:
- 50ml olive oil
- 1 tsp of wholegrain mustard
- 1 tbsp apple cider vinegar
- Zest from 1 lemon
- Juice from 1⁄2 lemon
- Salt and pepper to taste
For the Za'atar:
- 50g sesame seeds
- 1 tbsp of ground sumac
- 1 tbsp cumin seeds
- 1/2 tsp sea salt
- A few sprigs of fresh thyme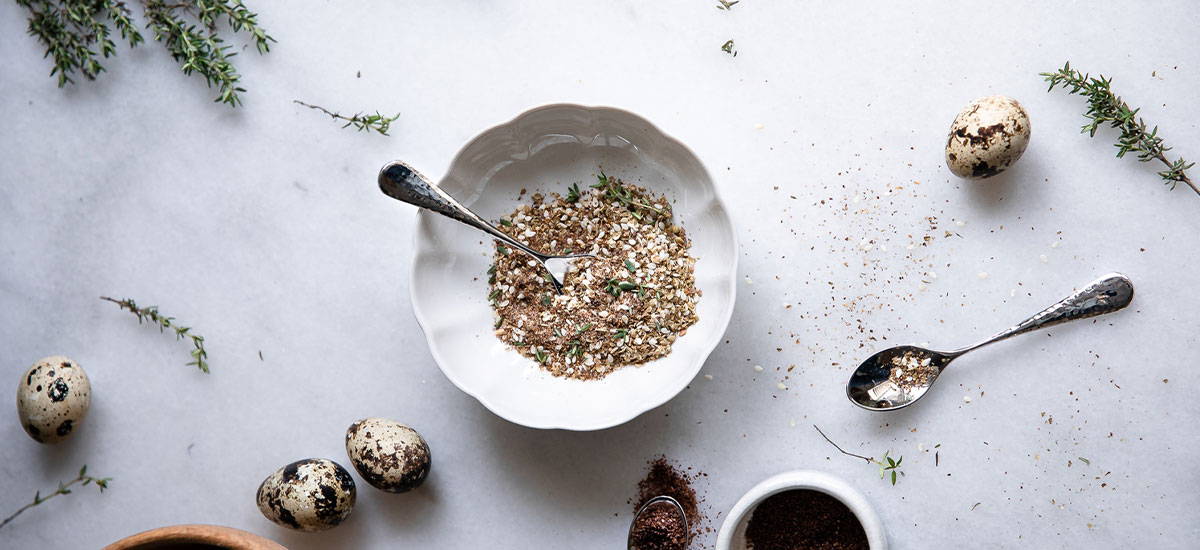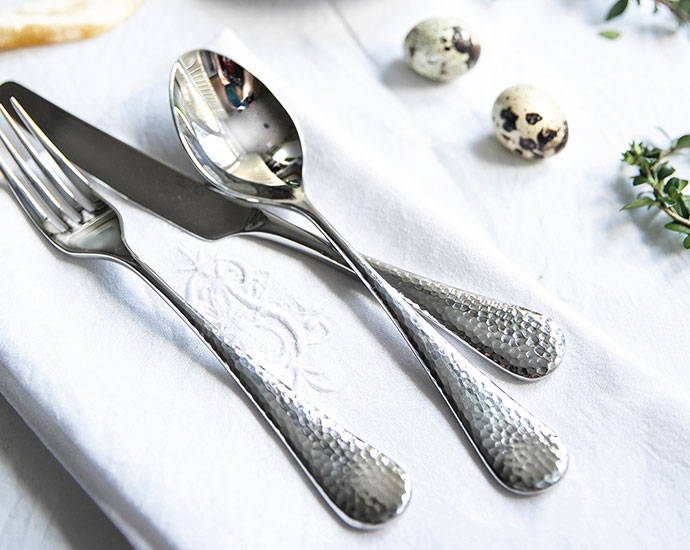 1 - First, make the za'atar. Mix together the sesame seeds, sumac and cumin seeds and toast over a medium heat in a wide pan or skillet for a few minutes until lightly toasted.
2 - Scrape the leaves from the thyme, discarding the woody stems and add along with the salt and toasted seeds to a pestle and mortar and lightly grind together. When cool place in a lidded jar or airtight container. (You may only use a portion of this for this recipe but the rest of the za'atar will keep in the container for another day. Za'atar should last several months and even longer if stored in the fridge.)
3 - Place the dried couscous in a large bowl. Add 600ml hot vegetable stock, the water should come approximately 1⁄2'' above the level of the couscous. Stir once then place a lid or large plate over the top of the bowl. Put aside for 5 - 10 minutes then remove the plate and fluff up the couscous with a fork.
4 - Meanwhile chop the asparagus spears into small slices, maintaining the tops at about 2" in length. Place these along with the peas in a steamer, or in a sieve placed over a pan of boiling water with a lid on, for 5 minutes. Drain and place in a bowl.
5 - In a small dish or jam jar, add all the ingredients for the dressing and mix well together. Drizzle the dressing over the steamed asparagus and peas and gently stir so all are evenly coated.
6 - Using a mandolin or sharp knife, thinly slice the radishes. Add these, along with the peas and asparagus and any remaining dressing into the couscous. Tear the herbs roughly with your fingers, removing any tough stalks, and add to the couscous.
Finally, crumble the feta into the couscous and combine all gently with a wooden spoon.
7 - Add the quail eggs into a pan of boiling water and soft boil for 2 minutes, or as appropriate for the eggs you are using. Remove with a slotted spoon and place into a bowl of cold water for a few minutes.
8 - Tip the couscous onto your serving platter or portion onto individual plates.
9 - Remove the eggs from the water, remove the shell and slice into halves. Place over the couscous and sprinkle a generous tablespoon of the za'atar over everything.Add a small bowl of remaining za'atar to the table for guests to add more.Add the micro leaves and edible flowers if using to serve and enjoy.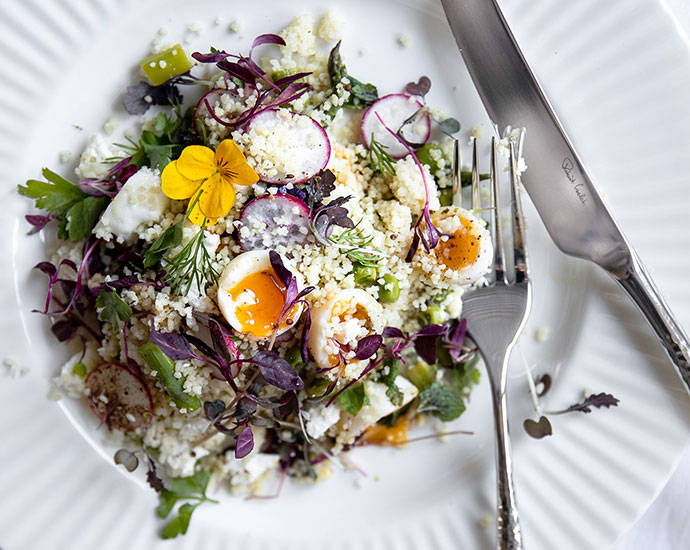 ---