THE STORY BEHIND THE DESIGN: RW2
A NEW PHILOSOPHY

Alveston collection or RW2 as we know it today began its life with a design mistake - or so its creator thought.
The Mid-century modern design movement began as early as 1933, but reached its height post-war (1945-1965) as designers reassessed everything around them and began trying to synchronise the natural and manmade to create an optimistic new look. The aesthetic was functional beauty - elegant, sculptural simplicity with an occasional touch of pop culture and the philosophy allowed affordable design for the average homeowner.
---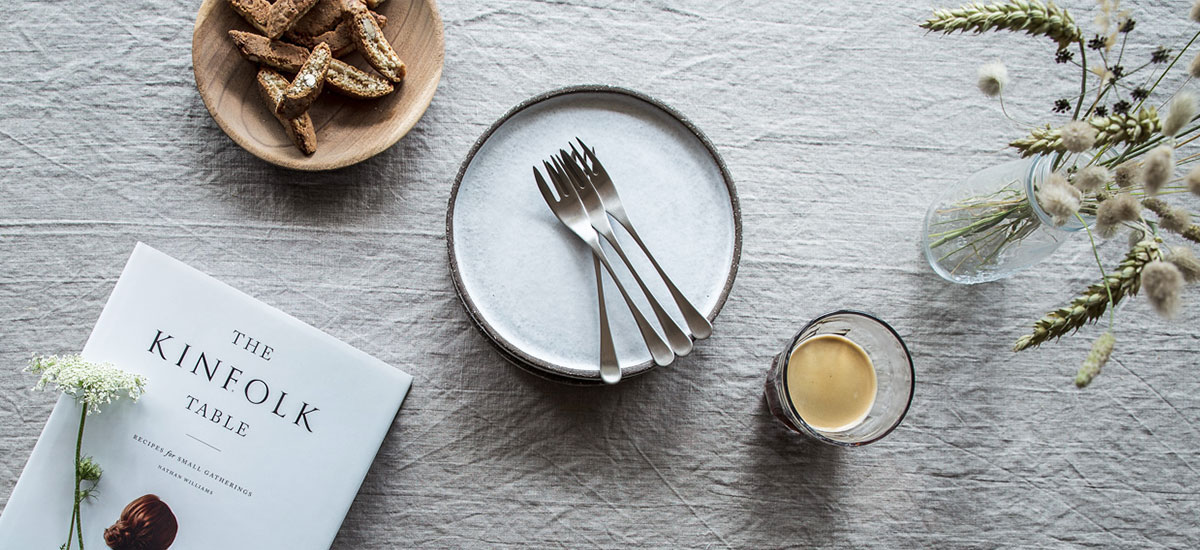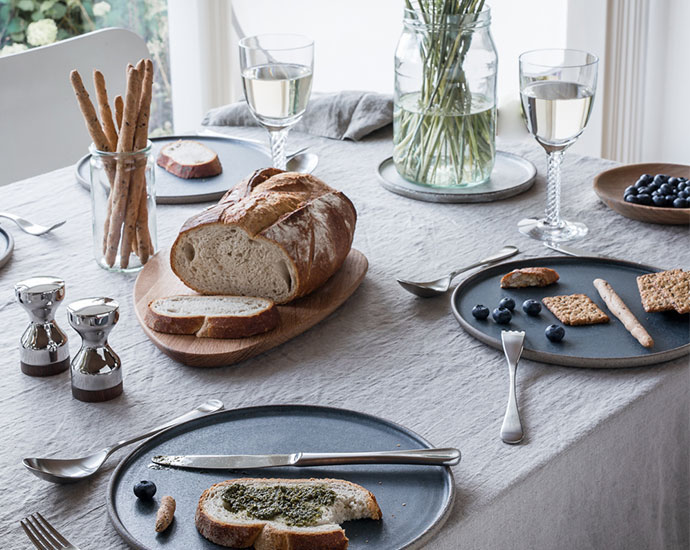 Robert Welch MBE, already cautious of fashion, felt that some areas of design benefitted from this sort of scrutiny and pushed towards originality.
In 1959, he created three new sets of silver cutlery for a competition in America, The International Silver Corporation of Meriden, as the USA wanted to attract new talent.
As soon as he had sent the experimental designs Robert regretted it, considering the entries to be self-indulgent: 'I realised that experiments in other areas had worked well enough, but the same principles did not necessarily apply to cutlery design.'
He set about resolving the mistake, with what he hoped would be a design that would stand the test of time.
Alveston originated as a return to Robert Welch's central design ethos - economy of form, priority of function:
'I think it is abundantly clear that any major departure from traditional forms in cutlery usually produces unhappy results that will not stand the test of time, but within the limitations of established forms the designer must strive to express his individuality in subtleties of proportion and fine detail.'
Robert Welch, Designing Cutlery, 11th September 1963
Robert unofficially launched his new pattern in Sheffield in 1963, at the end of a lecture he gave on Designing Cutlery organised by the Council of Industrial Design.
'In my opinion the English contribution to modern cutlery design should not even attempt to be extremist (…) One of the criticisms of modern cutlery like so much modern furniture is that it is not comfortable to use. This is one thing that we should (…) remedy. It is unlikely that one would buy an expensive chair without sitting in it, so potential purchasers of cutlery should have a meal, preferably rare roast beef with all the trimmings before they commit themselves to a pattern.'
This new design was new because it was better and it could be said, nearly 60 years on, that RW2 remains one of the very best.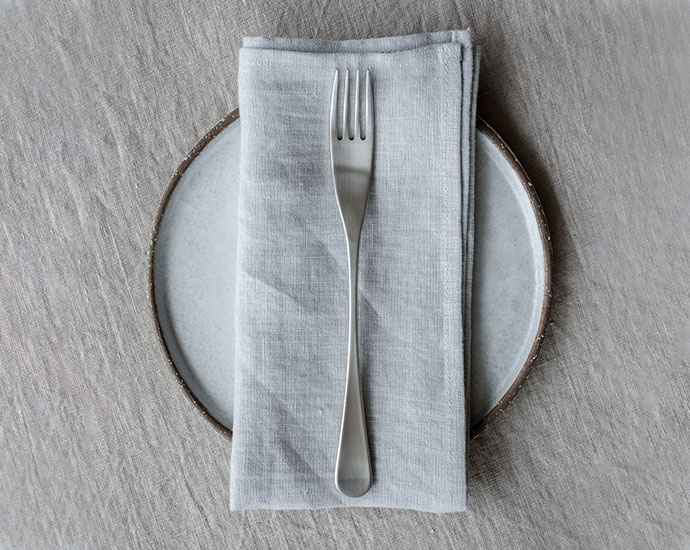 From the Alveston cutlery first designed in the sixties to the RW2 cutlery of the early 2000s there have been very slight changes in design, but the essence of Robert Welch's first designs are still there.
With its sculptural simplicity, RW2 evokes a mid-century modern aesthetic and the design can be found in many museums across the world.
---