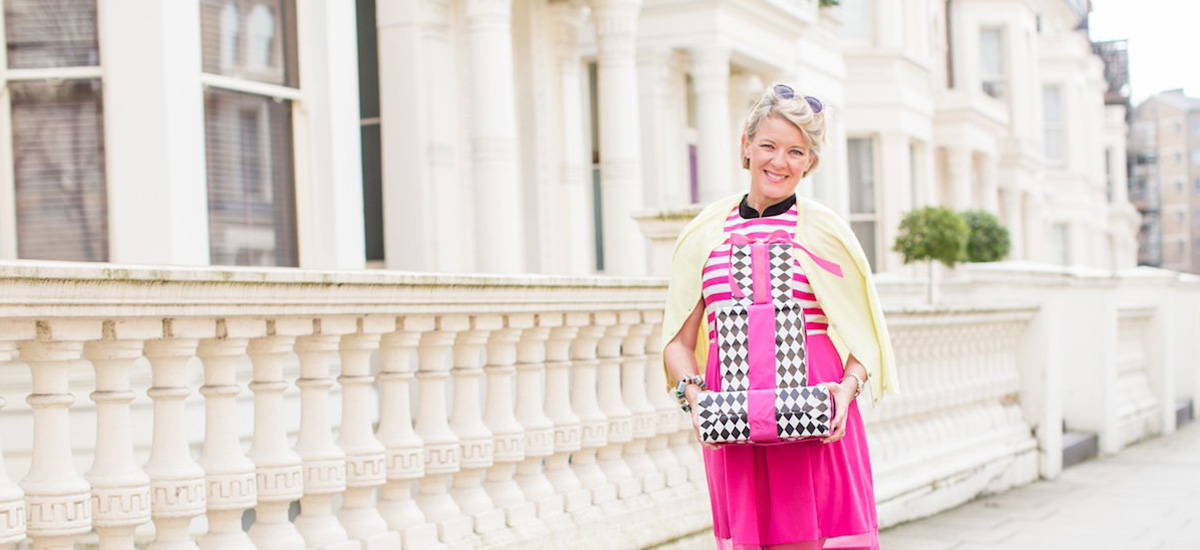 Jane Means started running Gift Wrapping Courses in 1999 and now has clients worldwide attending her courses.
Known as the 'Gift Wrap Guru' she is now a Gift-Wrapping Specialist and Advisor for many luxury brands.
Her portfolio includes services for Harrods, Fortnum & Mason, Dior, Aqua di Parma, W.H.Smith, Selfridges, Victoria Beckham and even Robert Welch (!) to name a few.
Having been lucky enough to have worked with Jane, and with gift giving still on the agenda we contacted her for her expert advice on how to add a special touch to your wrapping at a time when it isn't so easy to get what you need from the shops.  
---
With shops closed and lockdown measures in place it has been a challenging time for gift giving, unless you are one of the lucky few with the bottom drawer ready stocked with standard presents and gift-wrapping materials!
Over the last few weeks some popular items that have been gifted have included books, chocolates and puzzles - all of which can be enjoyed whilst you are keeping busy at home. Both books and boxes of chocolates can be easy to wrap, but their flat appearance can leave the finished article looking quite bland when wrapped. If they are going to be posted it can also prove an additional challenge.
Find Jane's top tips below to enhance your wrapping: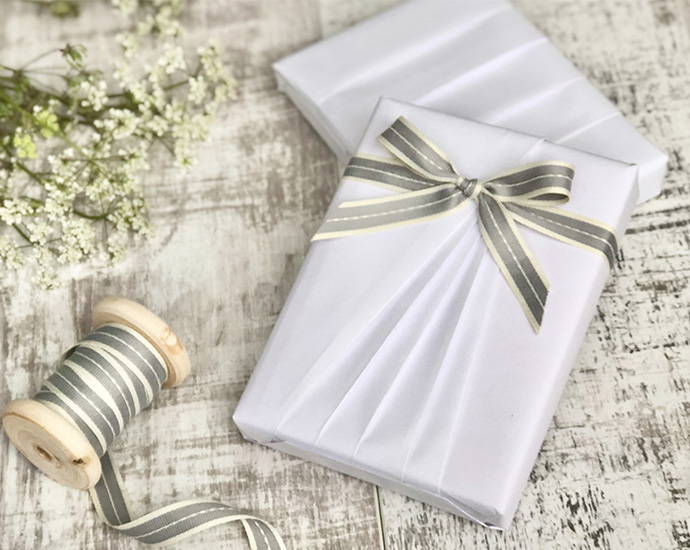 - If you haven't got wrapping paper to hand you can always use mundane items such as newspaper, wallpaper and old scented drawer liners.
- In the age of now being more eco-friendly, brown paper is a great canvas to use as it can be teamed with pretty much anything. Tying with some string and some foliage makes it look immediately eye-catching - your daily walk can now involve foraging for sticks, foliage and dried flowers! Alternatively, a small sprig of rosemary from your window box or herb garden will do the trick
- For box wrapping, add some pleats into the paper, these can be pinched at various angles. If you're short of ribbon just tie the minimum around with a bow
- Small gifts can be wrapped in A4 printer paper and if you are feeling creative grab a sharpie pen and write a message for personalisation.

- Never have we appreciated what we've got in our home until now. Old wallpaper remnants can easily be transformed into decorative gift bags by wrapping a box at one end (cereal boxes are perfect for this). Remove the box and Voila! you have your own gift bag.


Jane's must have item: 'The major staple item here is a sharp pair of scissors, with the Robert Welch ones coming out as a firm favourite. In gift-wrapping attention to detail is key and ribbons can easily be cut at an angle so a sharp pair of scissors is essential.'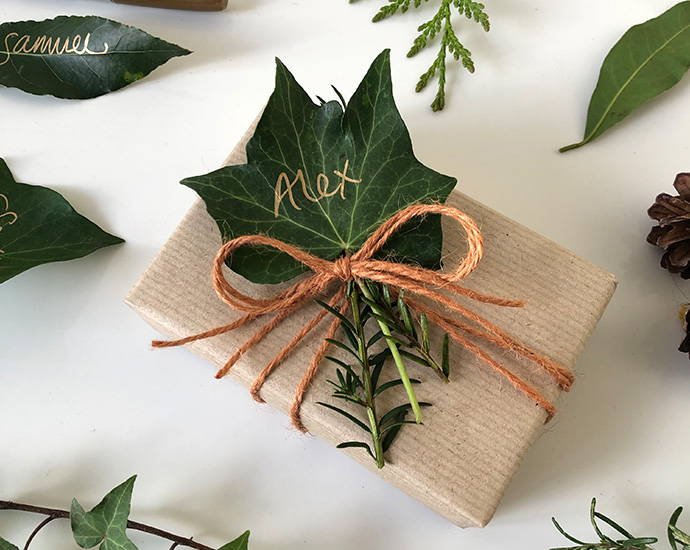 ---