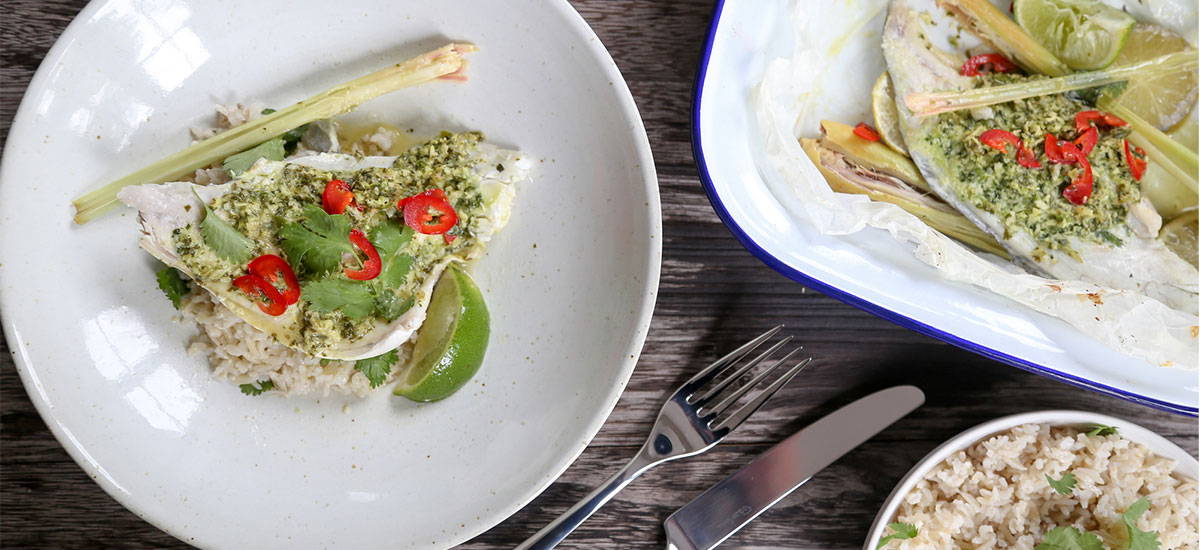 LEMONGRASS & CHILLI SEABASS EN PAPPILOTTE
A light and simple dish from Georgina Davies, this recipe is quick, flavoursome and the perfect way to get more fish into your diet. A must try!
- 2 sea bass fillets
- ½ a green chilli, chopped
- ½ a red chilli, chopped
- 2 sticks of lemongrass
- 1 small bunch of coriander
- 1 inch of ginger, peeled
- 1 tbsp of olive oil
- 2 cloves of garlic
- 2 limes
- Serve with brown rice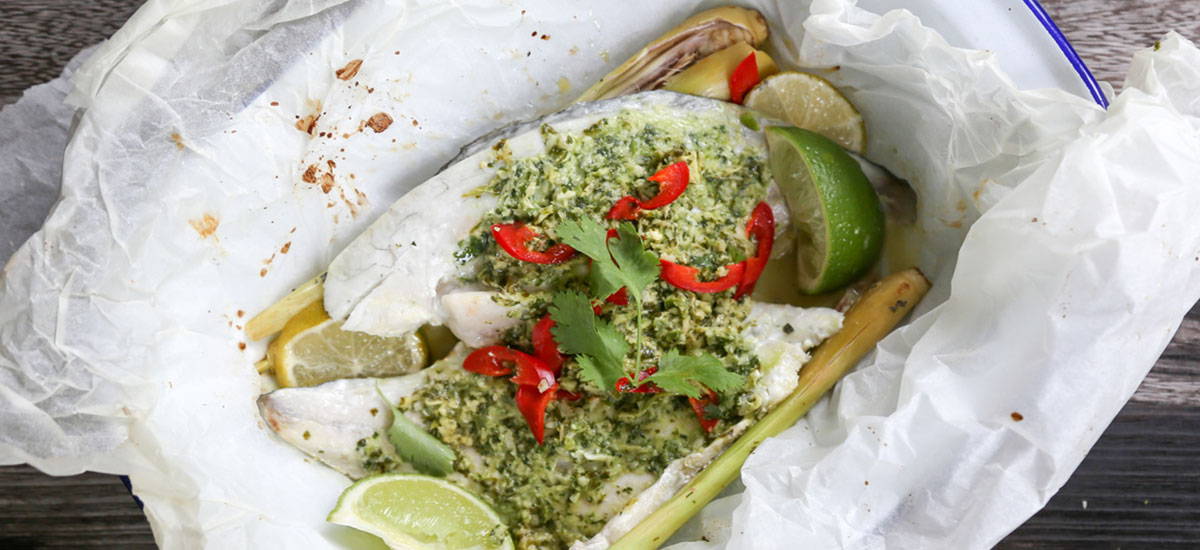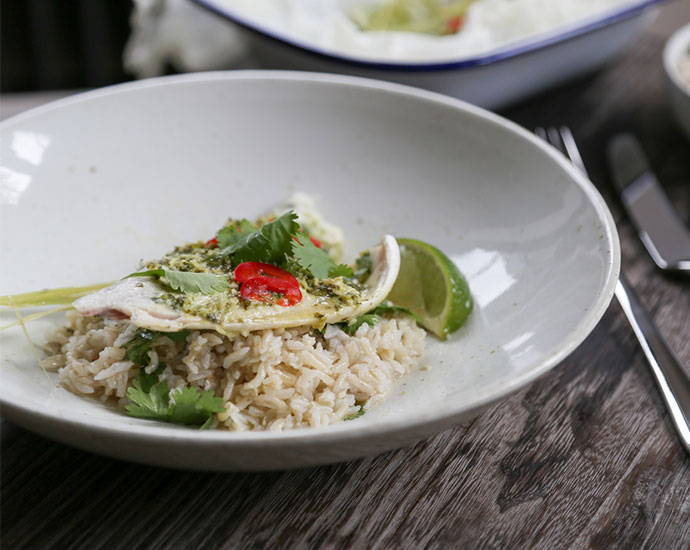 1 - Heat the oven to 180°C.
2 - Blitz the green chilli, garlic, ginger, zest and juice of one of the limes, olive oil and half the coriander in a food processor to make a paste (if you don't have a food processor, you can finely chop all of these ingredients and mix together).
3 - Bash the lemongrass sticks with a rolling pin to slightly break them up – this releases their wonderful citrusy flavours.
4 - Rip off a large piece of baking paper (big enough to wrap both fish fillets up in a parcel) and place it on a baking tray. Slice the remaining lime and place on the baking tray; lay the sea bass fillets on top. Spoon over the paste and top with the bashed lemongrass.
5 - Season well and scrunch the baking paper together so that you have a parcel with the fish totally encased.
6 - Bake in the oven for 10 minutes, before unwrapping the parcel, and serving with the chopped red chilli, chopped coriander and rice
---