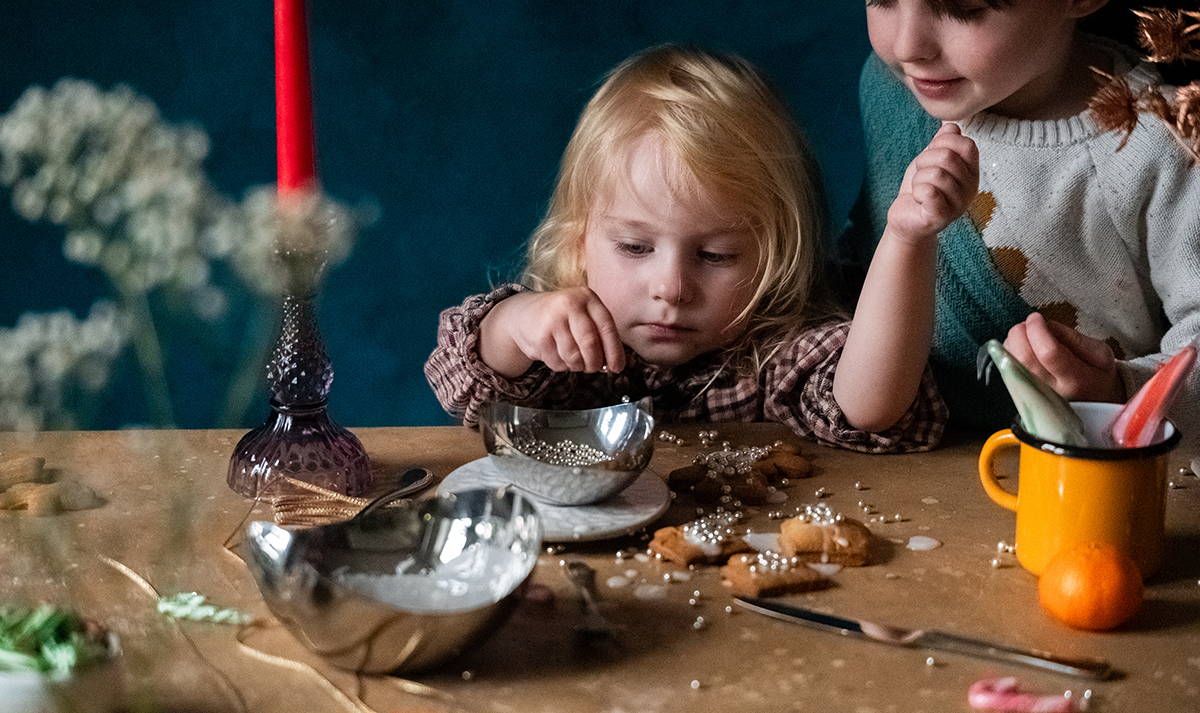 GINGERBREAD CHRISTMAS BISCUIT DECORATIONS
Our gingerbread Christmas biscuit decorations are perfect to hang on the Christmas tree, and the smell of them baking fills your home with the warming scent of ginger. Making and decorating Christmas biscuits is a great way to get even the smallest hands involved in Christmas preparations.
The Sunday before Advent, commonly known as 'Stir Up Sunday', is the day on which it is traditional to make your Christmas Pudding. Once all the ingredients were added to the bowl every member of the home would stir up the mix and make a wish as they did so.
Not many of us make our own Christmas puddings anymore (although this recipe for carrot pistachio and almond Christmas pudding is well worth a try!) but these edible gingerbread decorations are a fun way to honour that Christmas tradition whilst being something that you can easily stir up together... on a Sunday or any other day.

Prepared for us by @theculinarybee Annie Mae Herring.
200g plain flour plus extra for dusting
100g cold, cubed salted butter
75g light brown sugar
2½ tsp ground ginger
1 tsp cinnamon  
1/3 tsp cloves
1/3 tsp nutmeg
½ tsp baking powder
Pinch of flaked salt
1 tbsp treacle
1 egg
To decorate: 
125g icing sugar & water
Edible silver balls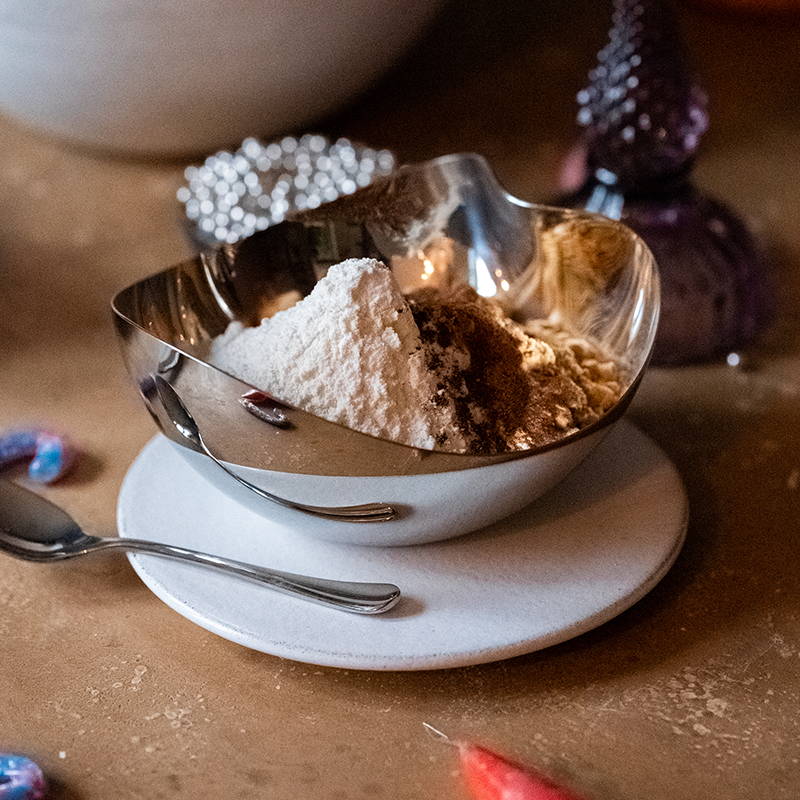 1 - Add all the ingredients into a large mixing bowl, then pinch the butter into the flour using your fingertips.
2 - When the dough starts to come together turn out the dough onto a lightly floured surface and knead into a ball. Flatten into a disk, wrap in baking parchment and chill for 1 hour.  
3 - Line two flat baking trays with parchment paper. Dust your work surface with flour and your rolling pin too. Roll out the dough to a thickness of 2-3 mm and cut as many shapes out as you can using sharp cookie cutters.  
4 - Place each cookie onto a baking sheet and using a toothpick or the end of a chopstick, create a hole through which you will add ribbon once baked and decorated. Pop into the fridge to chill.
5 - Preheat the oven to 180C/160 Fan.
6 - Bake your cookies for 15-18 minutes until they start to go brown at the edges. If the hole has closed up, gently press the toothpick or chopstick through again. Allow to cool.  
7 - Add the icing sugar into a bowl, adding cold water 1 tsp at a time until you have achieved a runny but thick paste. Place this into a piping bag and snip to a very fine point. Decorate your biscuits and add silver balls.  
8 - Leave this to harden before tying the ribbon through the cookies.