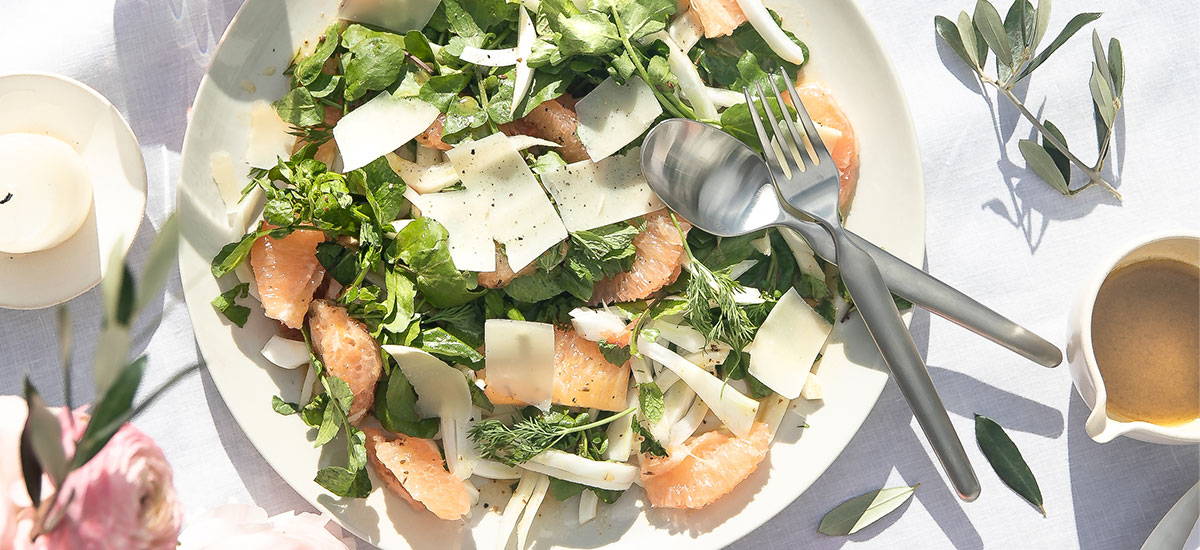 FENNEL, PINK GRAPEFRUIT & WATERCRESS SALAD
Taken from our Summer Recipe Collection this seasonal, light and refreshing salad is a simple dish to be enjoyed at your leisure, created exclusively for us by Sarah Hemsley.
---
SERVES:
2 as a main or
4 as a side
COOKING TIME:
Preparation time - 15 minutes
Cook time - 5 minutes
---
For the salad:
- 1 fennel bulb, cored and thinly sliced
- 2 pink grapefruit, peeled, pips and pith removed and cut into segments
- 100g watercress
- Small handful of chopped mint
- Small handful of chopped dill
- Parmesan shavings, to taste
For the dressing:
- 1 tsp fennel seeds, lightly toasted and roughly ground
- Pinch of ground sea salt
- Pinch of ground pepper + extra to sprinkle over the dish if required
- 1 tsp Dijon mustard
- 1 tbsp runny honey
- Juice from ó orange
- 1 tbsp cider vinegar
- 40ml olive oil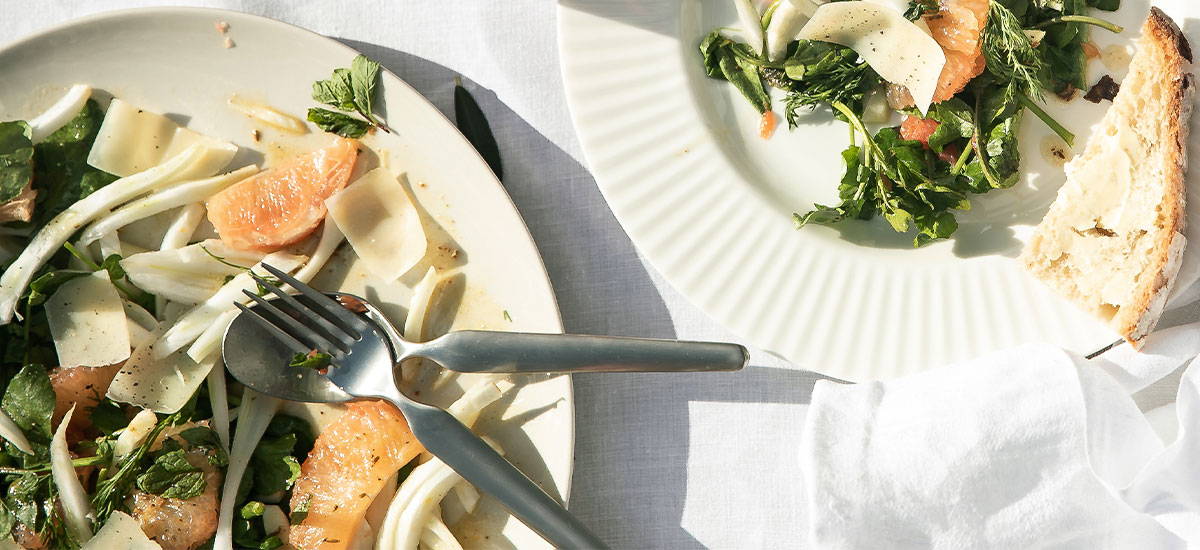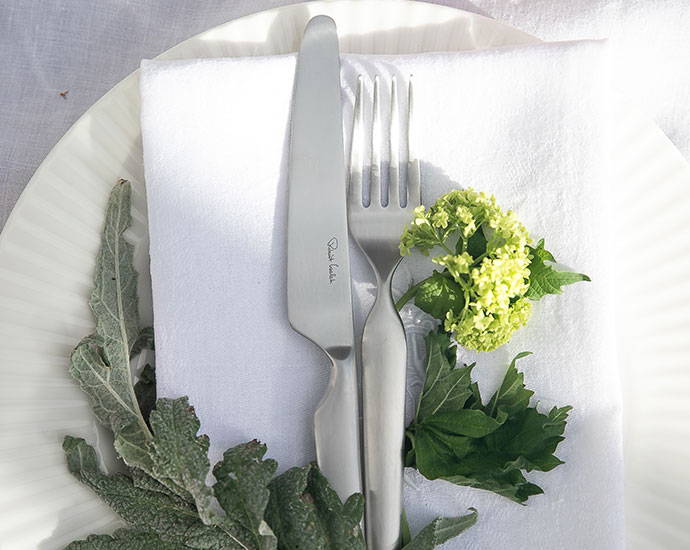 1 - First make the dressing. Toast the fennel seeds in a dry pan over a low heat for approximately 5 minutes until lightly toasted. Roughly grind the toasted seeds, along with the salt and pepper in a pestle and mortar.
2 - Add to a clean jam jar along with the rest of the dressing ingredients and shake vigorously to combine. Put to one side or store in the fridge if making in advance - it may need shaking again before using.
3 - Assemble the other ingredients, except the parmesan, onto a large dish or platter. Toss lightly with a hefty drizzle of the dressing, keeping some back to add to the salad once plated up.
4 - Add the shavings of parmesan over the top and an extra grinding of black pepper if desired.
5 - This salad is best eaten immediately, but the dressing can be made a few days in advance and stored in the fridge until needed.
NOTES: You can substitute regular grapefruit instead of pink and instead of parmesan, use a similar Italian hard cheese such as pecorino or grana Padano. Also you can use wholegrain mustard instead of Dijon for the dressing.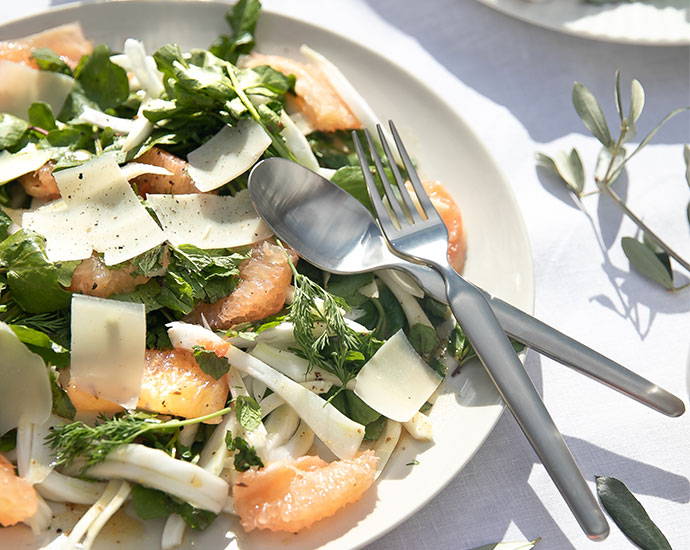 ---