A tonic to soothe and medicate.
---
COOKING TIME:
Prep - 30 minutes
Cook - 30 minutes
---
- 25 freshly picked Elderberry heads, berries removed from their stems and washed
- 750g Sugar
- 1 Litre of water
- 1 Tbsp Cloves, 1/2 Cinnamon sticks or a thumbnail chunk of Ginger to flavour​ (optional)
You will also need:
- A non-reactive saucepan
- A fine mesh sieve
- A heat resistant measuring jug
- Sterilised* glass bottles or jars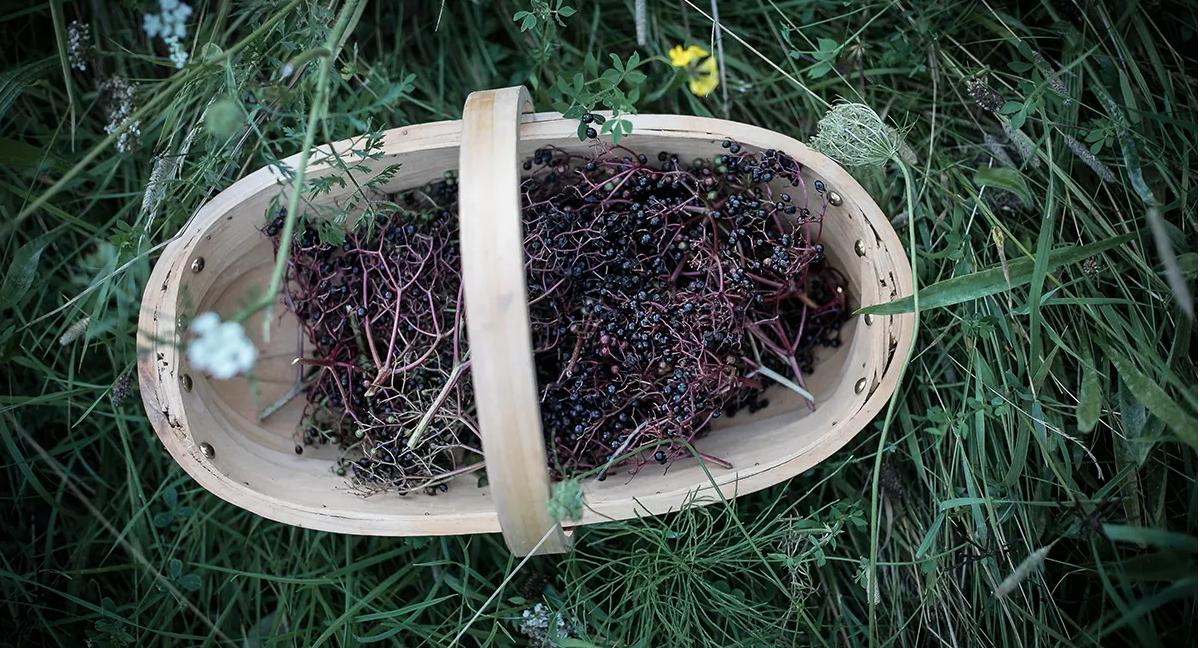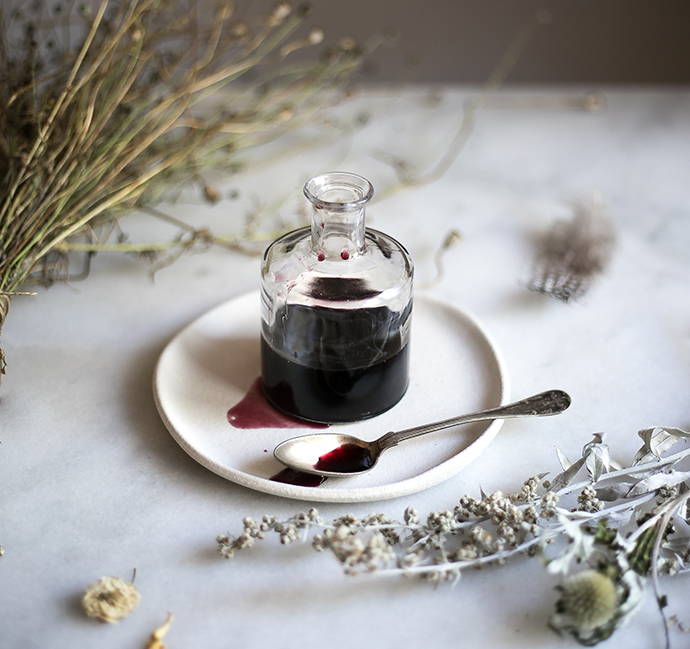 1 - Place the rinsed berries in the pan and add water to just cover.
2 - Bring to the boil then reduce to a gentle simmer.
3 - After approximately 20 minutes the berries should be softened, turn off the heat.
4 - Mash gently with a potato masher or fork.
5 - Pour the contents of the pan through the sieve into the jug and discard the pulp.
6 - Return the liquid to a clean pan with the sugar and spices if using and bring to the boil.
7 - Allow to boil for 10 minutes until sugar is dissolved and the liquid is thickened.
8 - Remove the spices with a slotted spoon and pour into the sterilised* jars and bottles.
*A NOTE ON STERILISING
There are several different ways to sterilise, but this is my preferred method;
- Preheat the oven to 180ºC.
- Wash the jars/bottles and lids in hot soapy water, rinse in clean water and allow to drip dry (do not dry with a cloth).
- Place jars and lids upright on a baking tray and place in the oven for 10 minutes.
- Fill the jars with the syrup while still hot and place lids on top. Tighten lids when cool to touch.