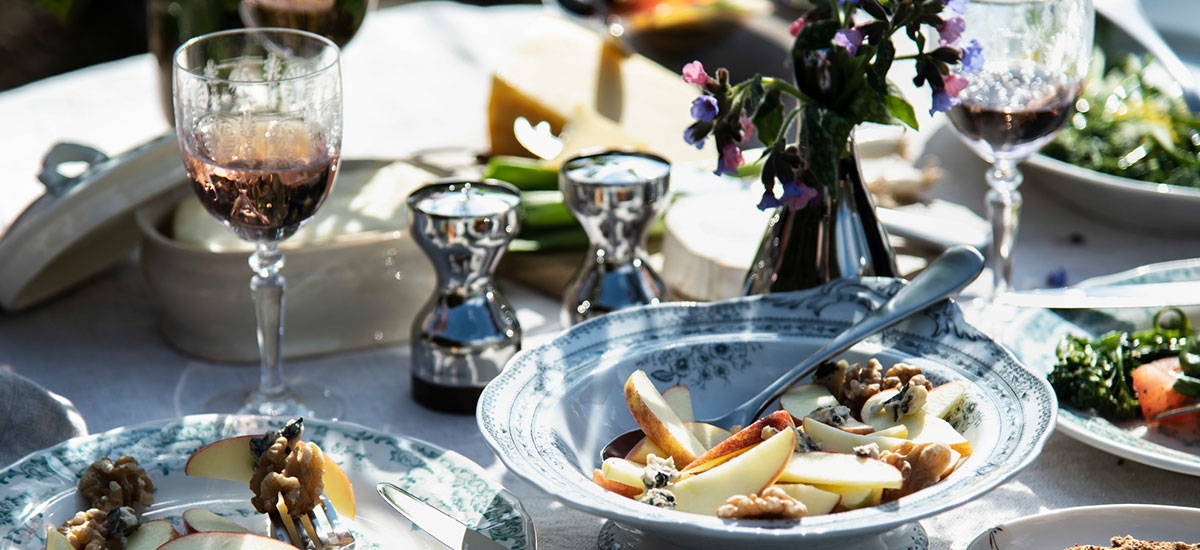 EASTER CELEBRATIONS RE-INVENTED
This year's Easter celebrations may not be quite as planned for many, but with a simple celebration on the cards the specialty and joy of the occasion doesn't have to be missing. Whether celebrating as a reduced family or perhaps even on your own, we want to spread a little joy and give hope in uncertain times that as Spring heralds; brighter days are ahead of us.
---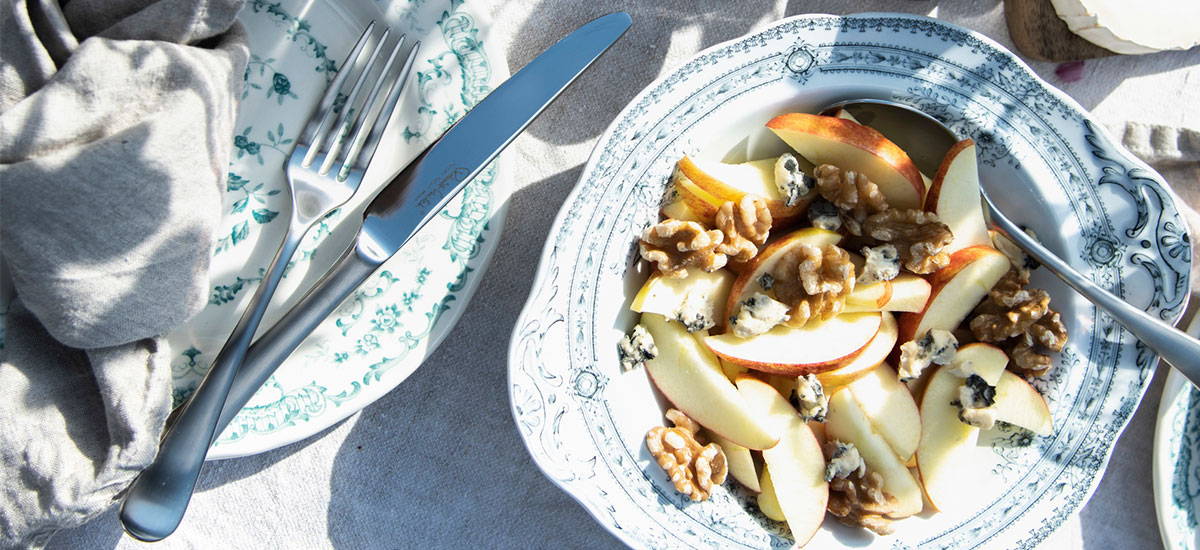 Breakfast, lunch, supper and dinner are gatherings that bring family and friends together every day. At the heart of each of these events is the table. It's there that we create moments of togetherness, from getting the kids to set the table to sharing a moment relaxing after the meal, whether it be in the kitchen or al fresco. Robert Welch has been at the centre of that togetherness for more than 65 years, creating beautifully designed products for the kitchen, home and for dining so at this time of uncertainty we want to provide some inspiration for keeping the home a happy sanctuary for these simple everyday occasions.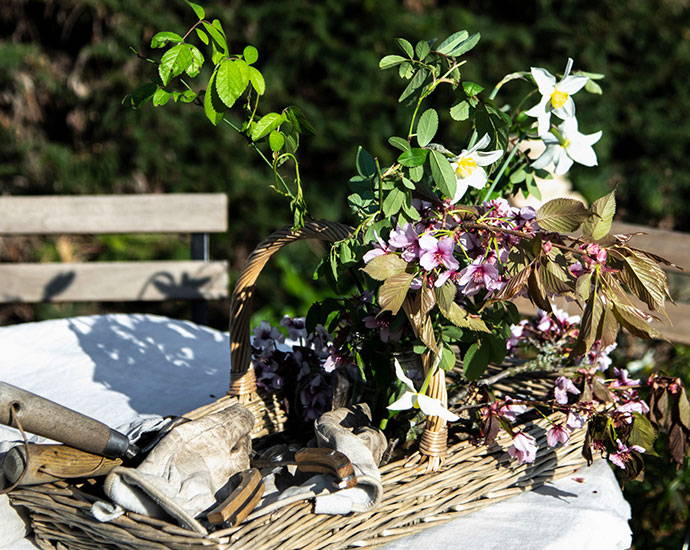 Which brings us to the Easter table, a chance to express your creativity, to display a feast for all and to celebrate the produce of Spring. With weather permitting some of us may dine al fresco this year, but the same principles remain for laying a great table. Usually a busy place covered with plates, glasses and serving dishes, for us the jewels of the table are the cutlery. They are probably the most tactile items we use every day, so there are a few basics to keep in mind when making your choice of how your cutlery feels and looks.
The familiar pairing is traditional dinnerware with classic cutlery designs, but it doesn't always have to be that way. Simple flatware works well with casual place settings and intricate designs go better with a more formal look. Sleek knives and forks are an ideal partner for modern plates and bowls. But if you have different sets for everyday use and special occasions, and only want one set of cutlery, then it's better to buy a classic design that will complement both.
Once you've chosen your design, you can select the finish you would like, from Bright, Satin, Vintage, or for some designs, silver-plating. This year our Easter table is laid with our most extensive Radford range in our Satin finish.
Mixing textures is key to any good table setting, creating a contrast for the smoothness of ceramics, glassware and cutlery with fabrics and additional decorations. When it comes to decorations, the little extras help to set the mood and can bring a touch of nostalgia. Tune in to nature's produce, both for the ingredients in recipes but also to decorate the table.
Becoming more aware of the flowers that have grown in your garden will give you inspiration to make a beautiful, personal addition to the table and create a simple homemade feel with a hand-picked posy in a simple bud vase or a jug full of mixed blooms taking the centre stage of your table.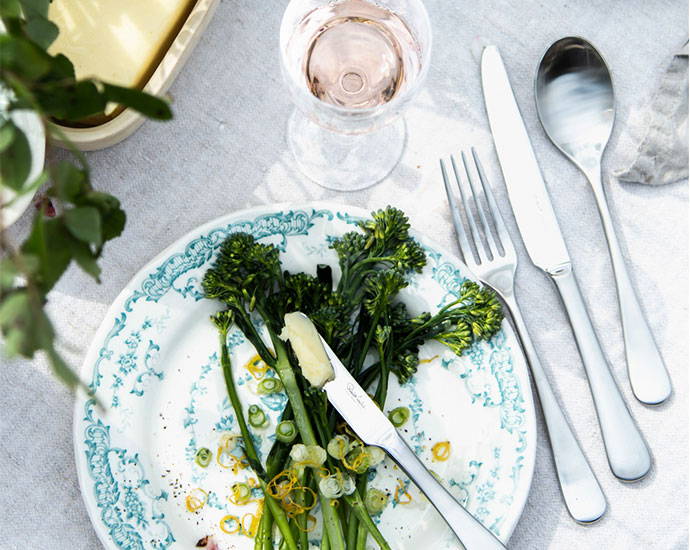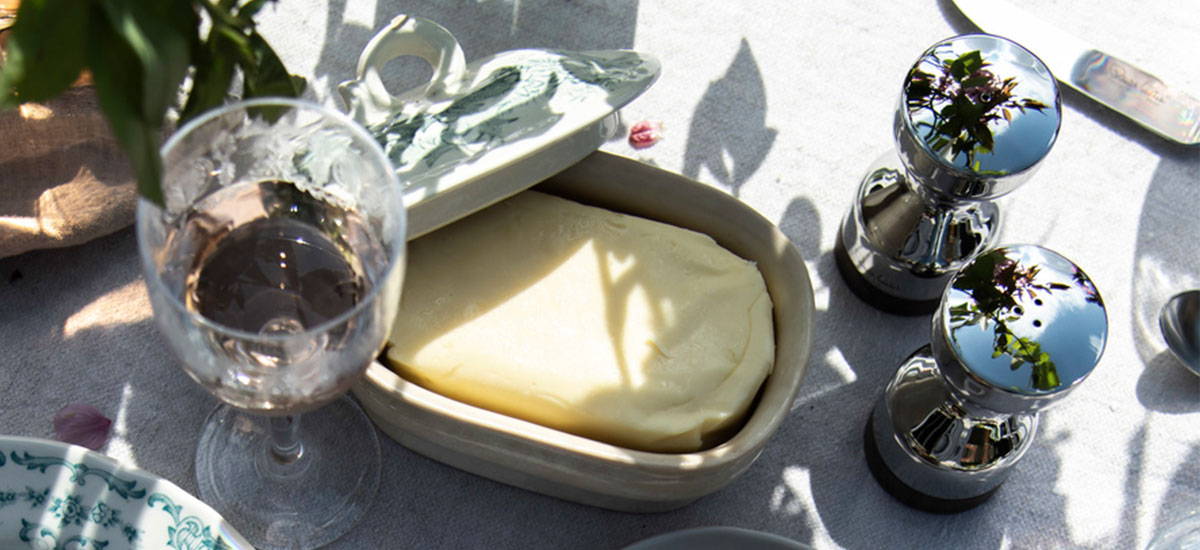 And finally, whether you can dine alfresco or in the comfort of your home, include the pieces that ease entertaining, simple accessories like salt and pepper shakers refine the look, or personal items that will bring comfort and a touch of nostalgia. We wish you a very Happy Easter!
---