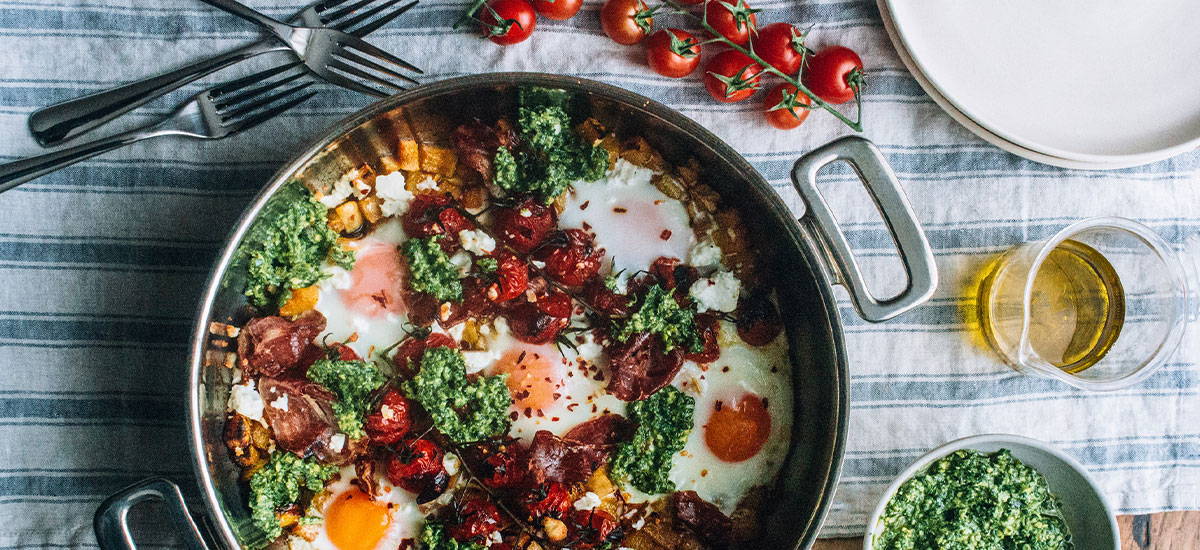 Start your day off the right way with this delicious baked eggs dish. A quick and easy recipe that can easily be scaled up or down depending on the number of guests.
Perfect for breakfast, brunch or in fact any time of the day!
---
COOKING TIME:
Preparation - 15 minutes
Cook time - 25 minutes
---
For the eggs:
- 1 tbsp of olive oil
- 1 medium sized butternut squash, peeled and cut into 5cm cubes
- 300g cherry tomatoes
- 6 - 8 strips prosciutto 4-6 eggs
- 100g feta
- Salt and pepper
For the basil & pistachio pesto:
- A large handful of basil
- Juice of ½ lemon
60ml Extra Virgin Olive Oil
40g of shelled pistachios
½ tsp of chilli flakes (optional)
- Salt and pepper
To serve:
- Grated lemon zest (optional)
- Chilli flakes (optional)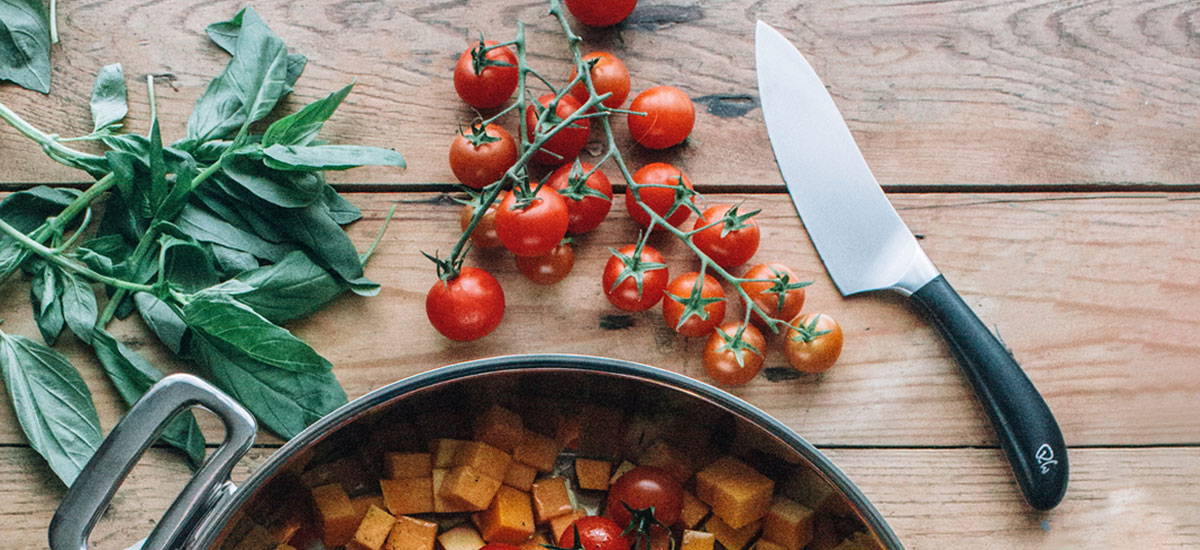 1 - Pre-heat the oven to 240°C Fan 220°C Gas mark 9.
2 - Place the cubed butternut in a large oven proof dish/pan (I like to use the Robert Welch Campden Casserole Pan). Drizzle over the olive oil and season with salt and pepper. Toss to make sure each piece is coated. Bake in the pre-heated oven for 20 minutes..
3 - While the butternut is in the oven, make the pesto. Whizz the basil, lemon juice, olive oil and pistachios in a food processor. Stir through the chilli flakes, if using, and season with salt and pepper.
4 - Remove the pan from the oven, nestle in the cherry tomatoes and prosciutto. Continue to bake for a further 10 minutes.
5 - Remove the pan from the oven, create some space for the eggs and then crack them in. Crumble over the feta and return to the oven to bake for about 4 minutes, until the egg whites are set, but the yolks are still a little runny.
8 - Season with salt and pepper. Grate over some lemon zest and scatter over some chilli flakes. Serve straight away along with the basil and pistachio pesto.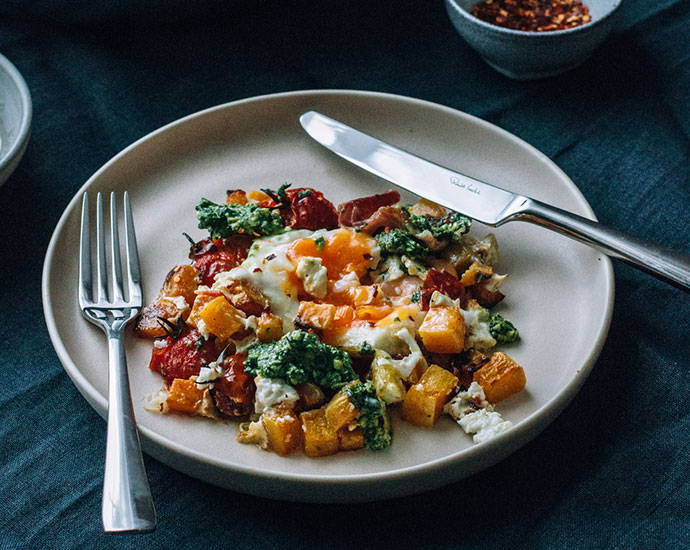 ---