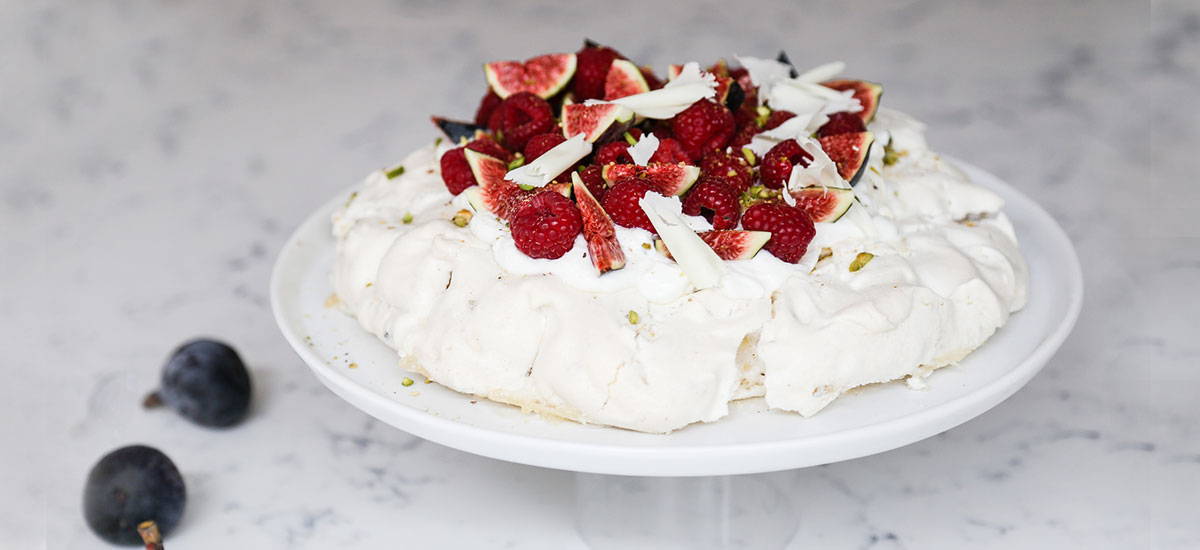 WHITE CHOCOLATE, RASPBERRY & PISTACHIO PAVLOVA
Pavlova is always a crowd pleaser and this version even more so! Here I have used white chocolate and pistachios in the meringue as well as on top, this gives the Pavlova a wonderful texture.
For the meringue base:
- 6 large eggs
- 50g white chocolate, chopped
- 300g caster sugar
- 1tsp white wine vinegar
- 50g pistachio nuts, chopped
For the topping:
- 500ml double cream
- 300g raspberries
- 4 fresh figs, quartered
- 50 white chocolate
- 50g pistachio nuts, chopped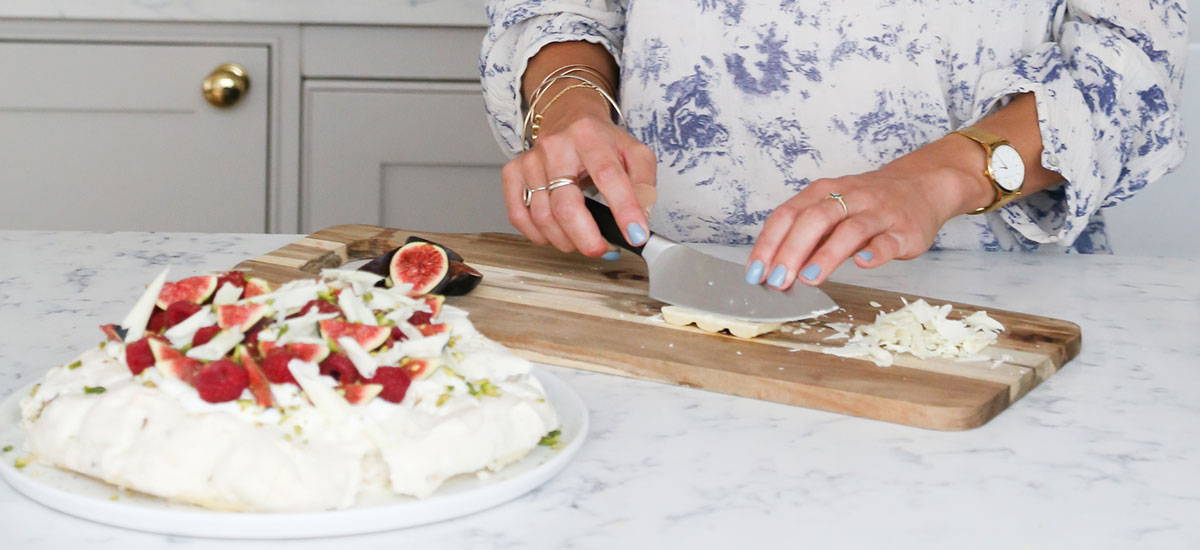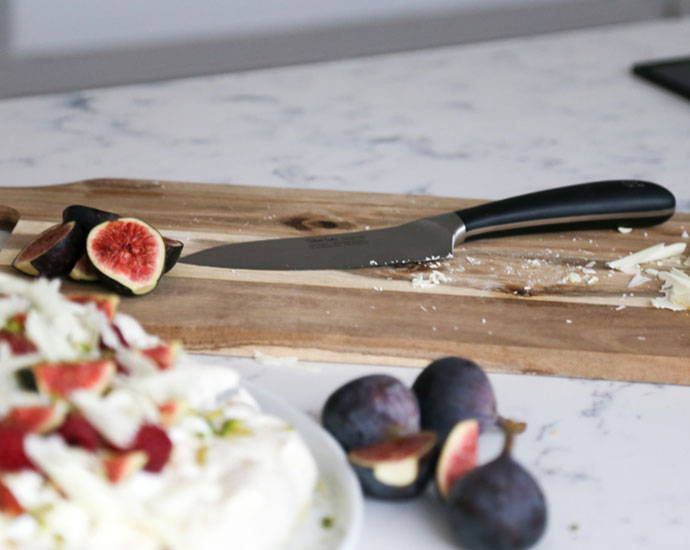 1 - Preheat the oven to 160°C and line a flat, baking tray with baking paper.
2 - Beat the egg whites until they are stiff and then beat in the sugar one spoonful at a time.
3 - Carefully stir through the vinegar, chopped white chocolate and pistachios until everything is combined.
4 - Spoon the meringue mixture onto the prepared baking tray, making a rough circular shape (approx. 20cm wide). Mound the meringue mixture around the edges and leave a slight dip in the centre – this is where the cream and berries will go.
5 - Place in the oven and immediately turn it down to 140°C and cook for an hour and a half.
6 - Turn the oven off but leave the Pavlova in there until completely cool – this prevents the meringue from cracking due to the temperature change.
7 - Once cool, remove the Pavlova from the oven and carefully transfer onto a serving dish.
8 - Whip the cream until just thick and pile onto the cooled meringue.
9 - Top with the quartered figs, raspberries and chopped pistachios.
10 - To make the white chocolate curls, carefully scrape the edge of a knife blade along the flat side of a bar of chocolate and sprinkle over the Pavlova.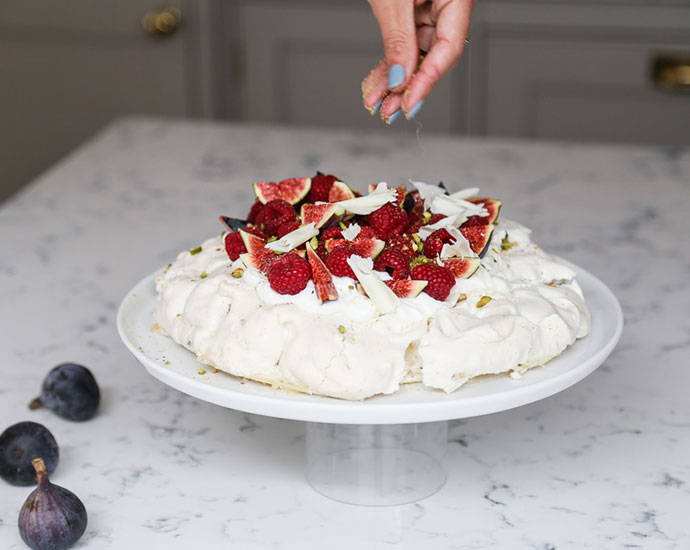 ---