Our Design Director, Paul de Bretton Gordon, was tasked to take a functional, everyday kitchen product, and to elevate it.
Paul started by thinking:
'How can I design stylish utensils that work better than ever before?'
'Our cutlery is beautiful, can we apply similar aesthetics on a larger scale?'
'We are known for highest quality stainless steel, so why not mirror polish the finish?'
'A hole at the end of the handle is the obvious choice but could I do something different?'
'Customers need space saving storage that is easily accessible, why not have a movable storage option?'
A few years later the Award-Winning Signature Utensil Range and ABS Stand were launched.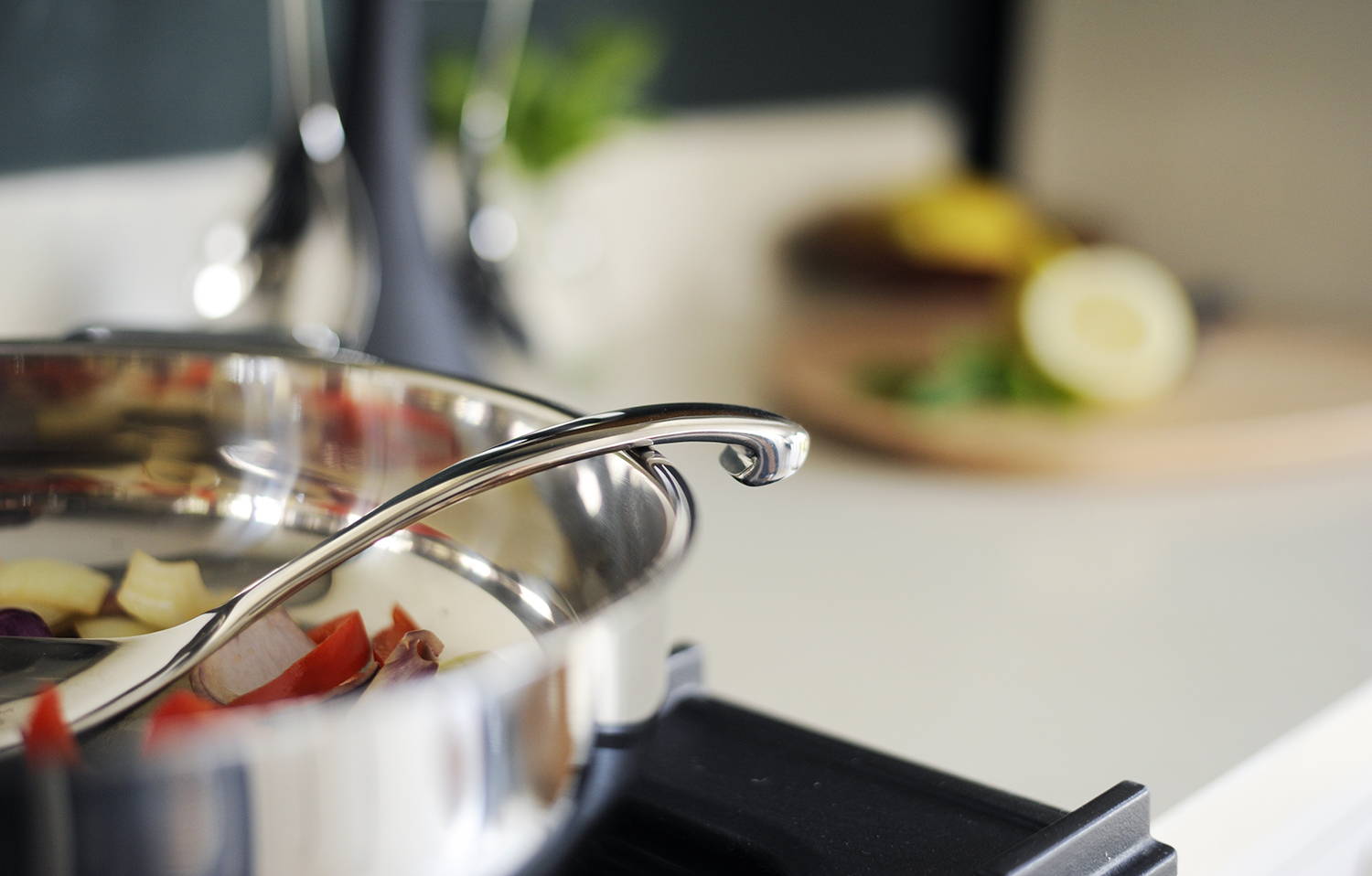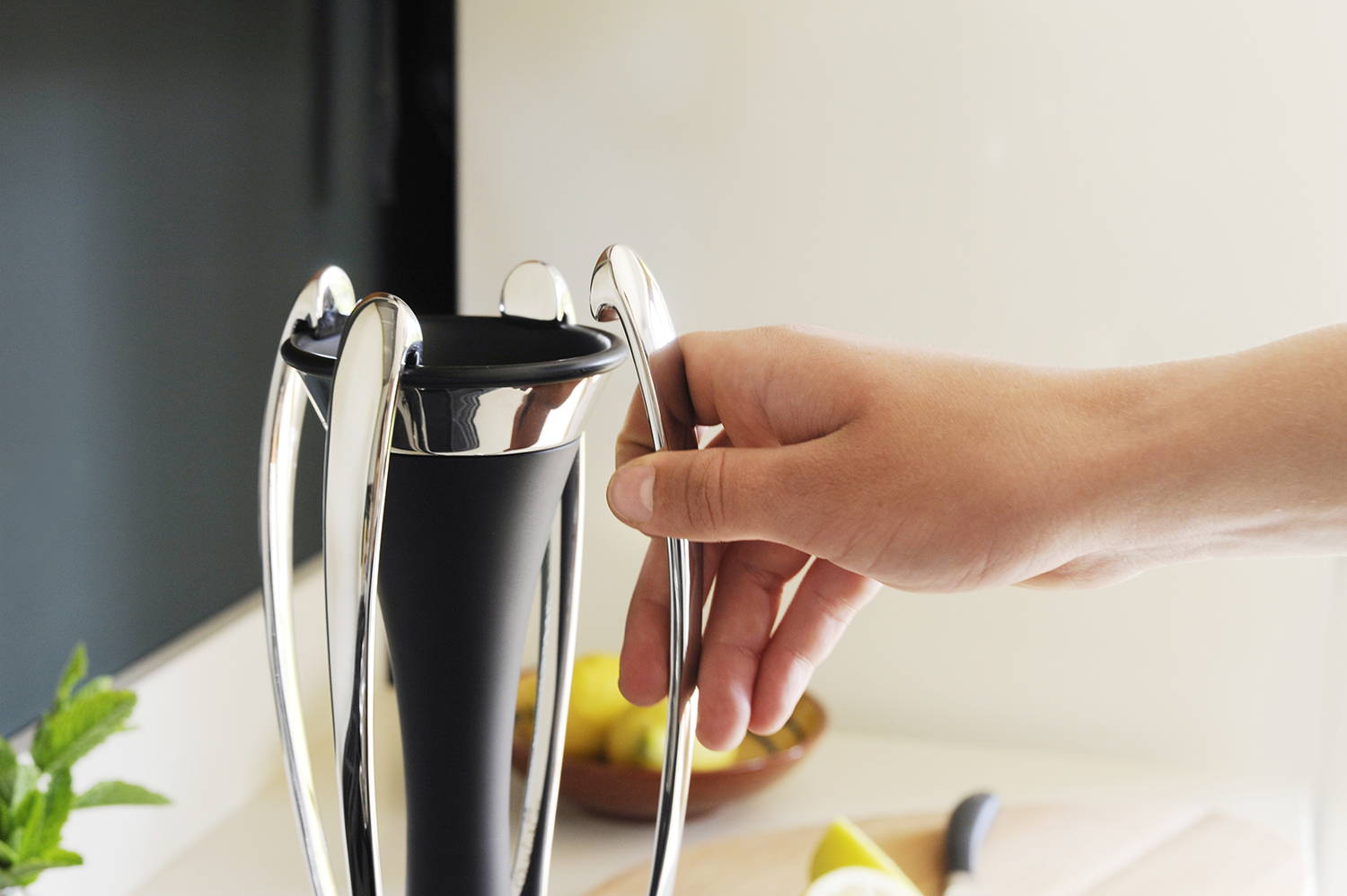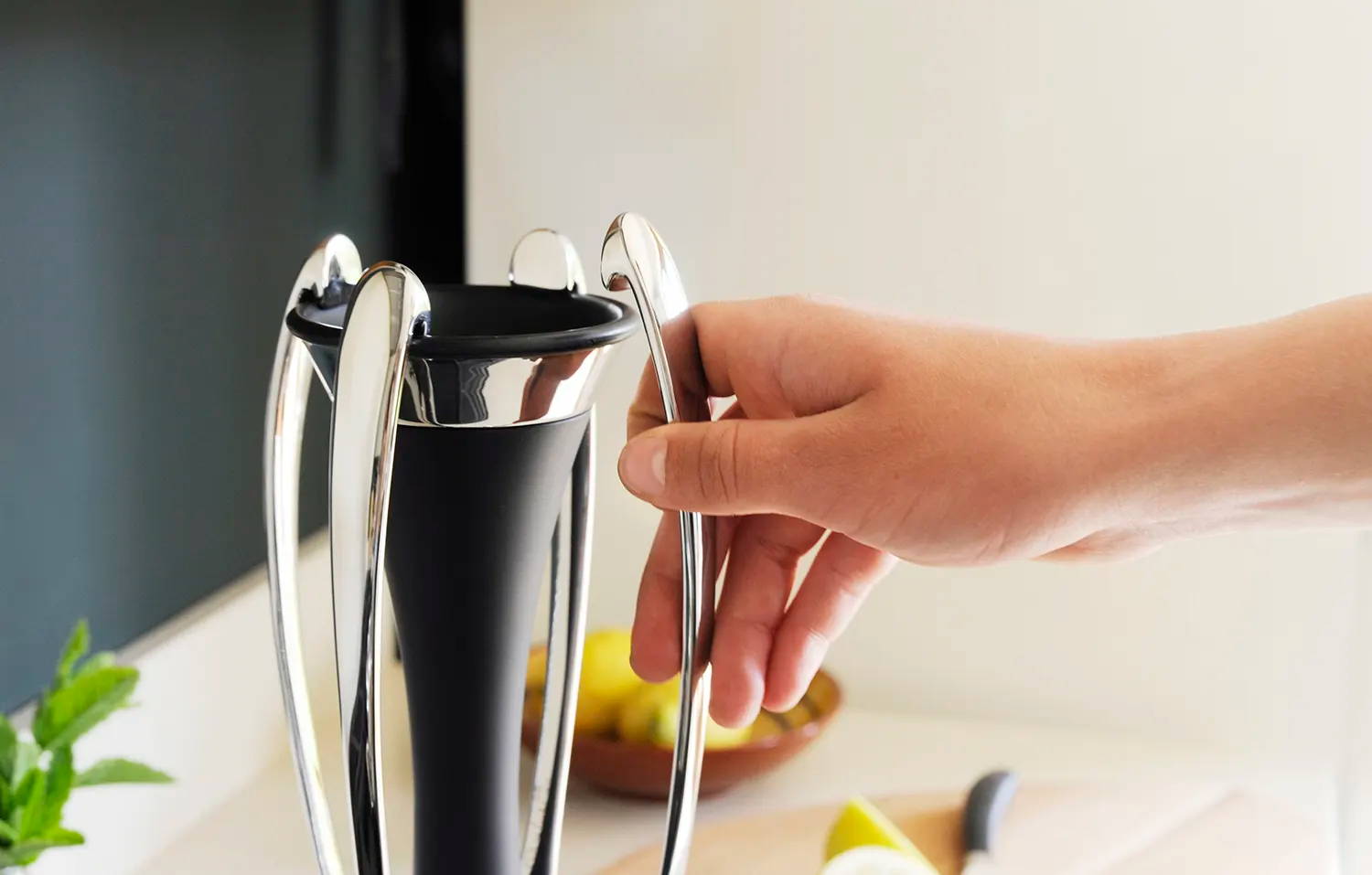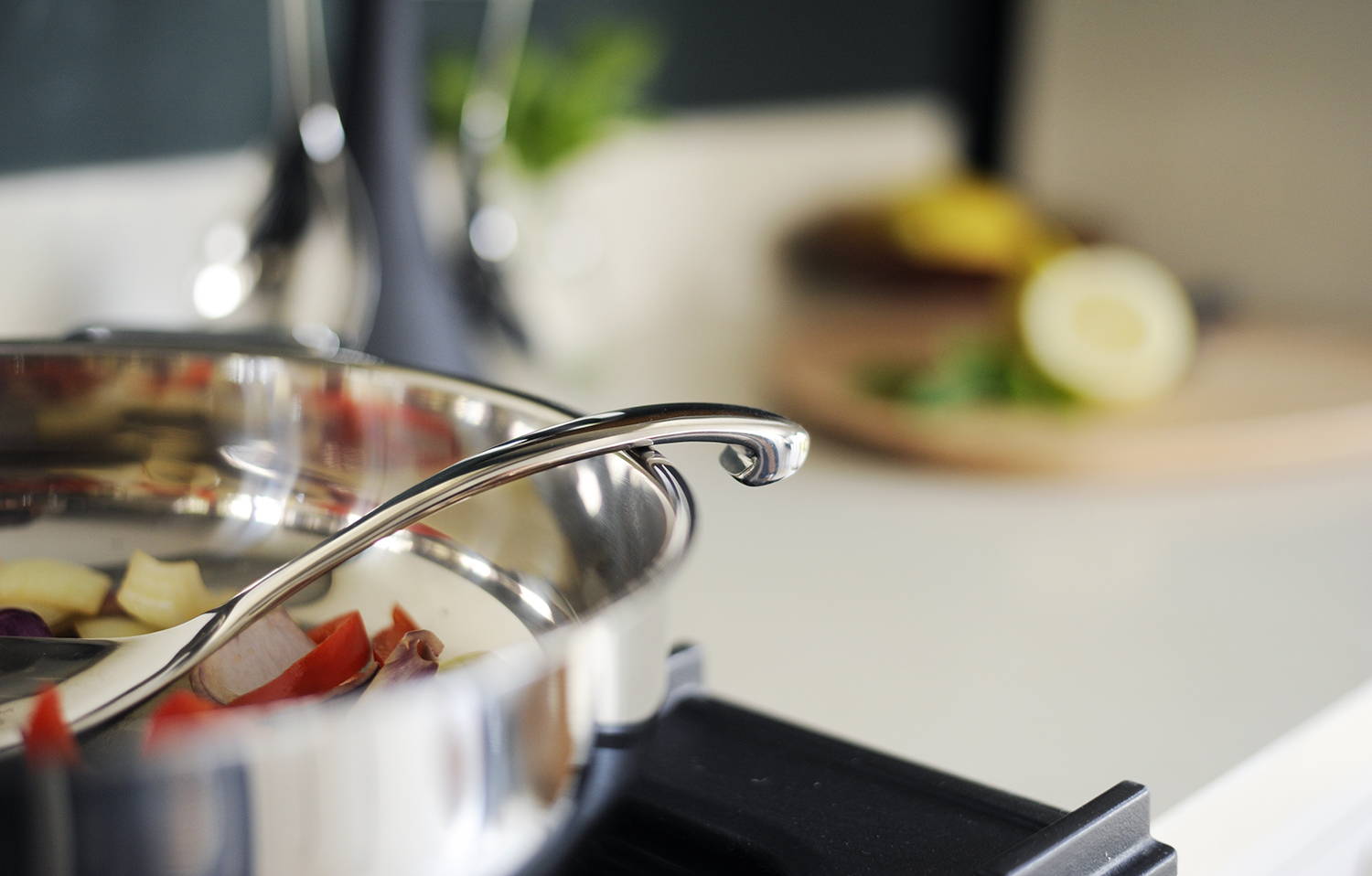 - Kitchen-to-dining functionality: The solid, cast stainless-steel pieces are elegant, timeless, mirror polished, and look elegant beside any of our cutlery ranges as serving pieces on the dining table.
- Three-point contact: The design of a soft, curved 'hook' allows the Signature Utensils to hang from almost anywhere, it adds stability - the utensil doesn't rock when placed on a surface, and it prevents the utensil from sliding into the pan!
- Clever Storage: The Robert Welch Signature Stand stores 5 or more utensils in a maximum footplate of 20cm, and can be easily moved around the kitchen to be on hand for food preparation.