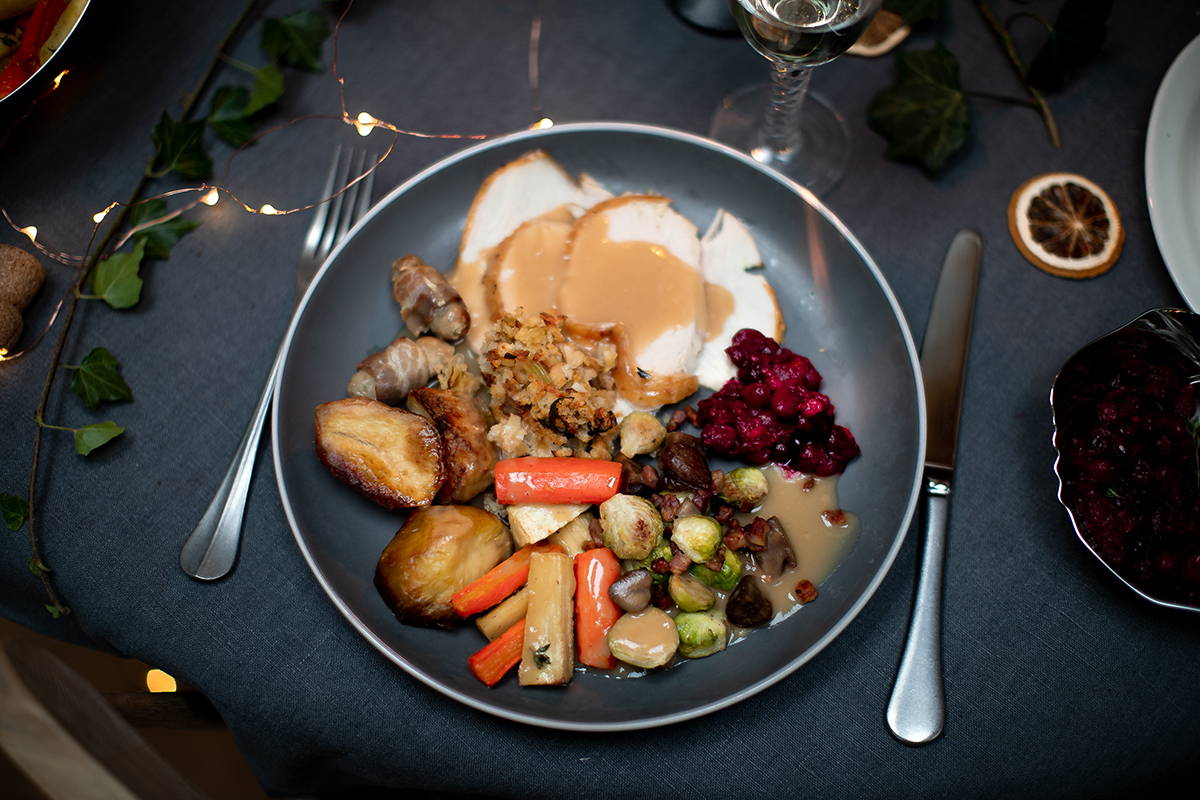 ROSEMARY ROASTED POTATOES
Golden and crispy - everyone's favourite side.
---
COOKING TIME:
Prep: 15 minutes
Cook: 1 hour
---
- 1.5kg maris piper potatoes, peeled and each potato cut in half
- 100ml olive oil
- Seasalt
- 4 to 5 sprigs of rosemary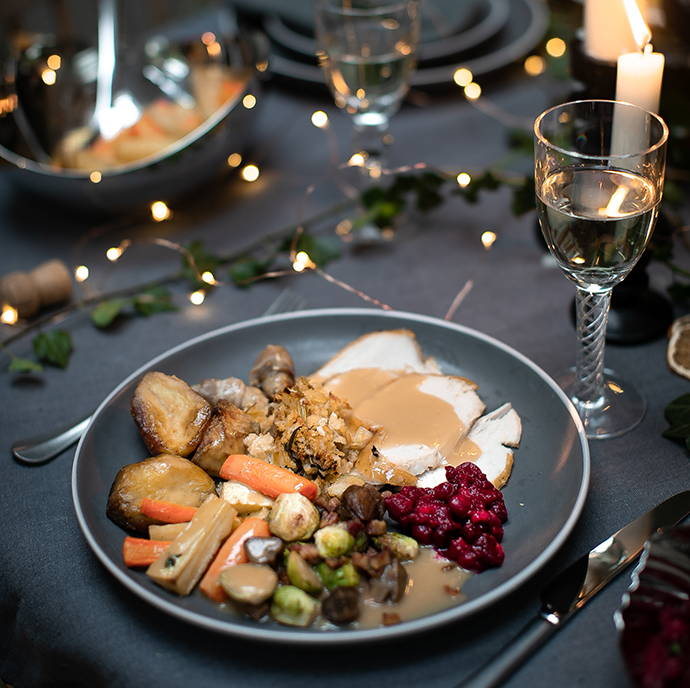 1 - Preheat the oven to 220ºC.
2 - Bring a large pan of salted water to the boil. Add the potatoes and boil for 10 minutes.
3 - Meanwhile add the olive oil to a large roasting pan, it should be enough to completely cover the base of the pan. Place the oven dish into the hot oven.
4 - Drain the potatoes returning them back to the hot empty pan. Shake the pan a few times to fluff up the outside of the potatoes.
5 - Carefully remove the roasting tin from the oven and slowly add the potatoes using a slotted spoon, the oil will be very hot so take care with this step. When all the potatoes are in the pan use tongs to turn them over a few times to ensure they are fully coated with the oil.
6 - Add the sprigs of rosemary into the pan tucking between the potatoes.
7 - Return to the oven and roast for about 45 minutes or until gold and crispy on the outside.
8 - When ready carefully remove potatoes from the roasting pan to a plate covered with a sheet of kitchen roll to absorb any excess oil.
9 - Add a sprinkling of sea salt and serve in a warmed dish or position around the base of the turkey.
---