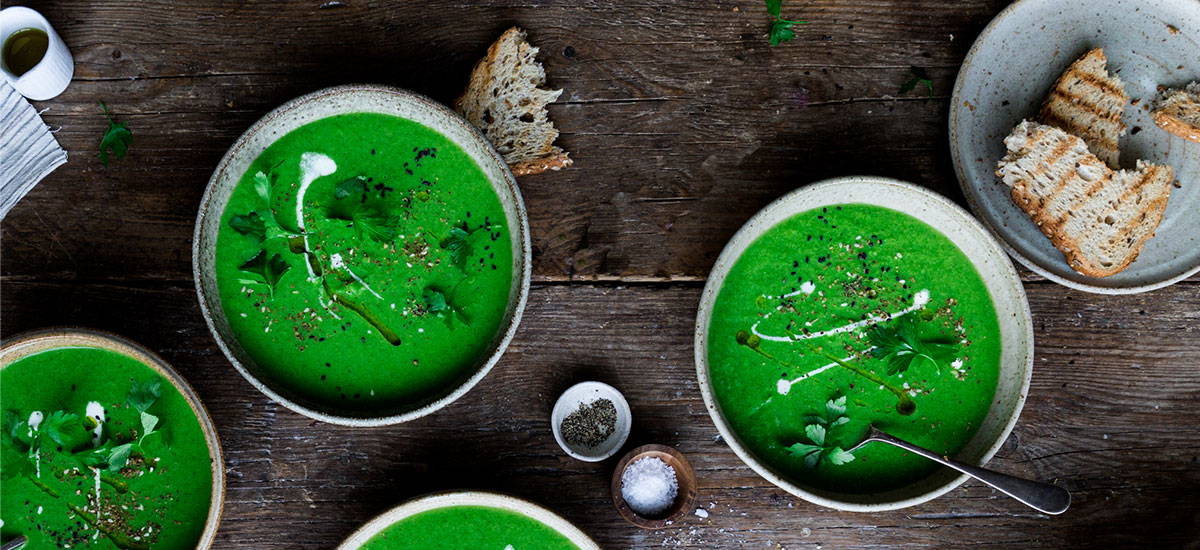 This seasonal creamy kale and broccoli soup recipe is both delicious and full of nutrients, a great recipe to fuel your body well.
---
COOKING TIME:
Preparation - 15 minutes
Cooking time - 25 minutes
---
- 30ml olive oil
- a medium white onion (165g), peeled and finely chopped
- 1 celery stalk, washed and roughly chopped
- 1 large leek, washed, finely chopped (white parts only)
- 2 garlic cloves, peeled and finely chopped
- 1 litre vegetable stock
- 400 broccoli, washed and broken into pieces
- 100g kale, washed and roughly chopped
- a small handful of parsley
- Salt (to taste)
Toppings (optional)
- vegan single cream
- a drizzle of olive oil
- Za'atar
- coarse pepper
- black sesame seeds
- fresh parsley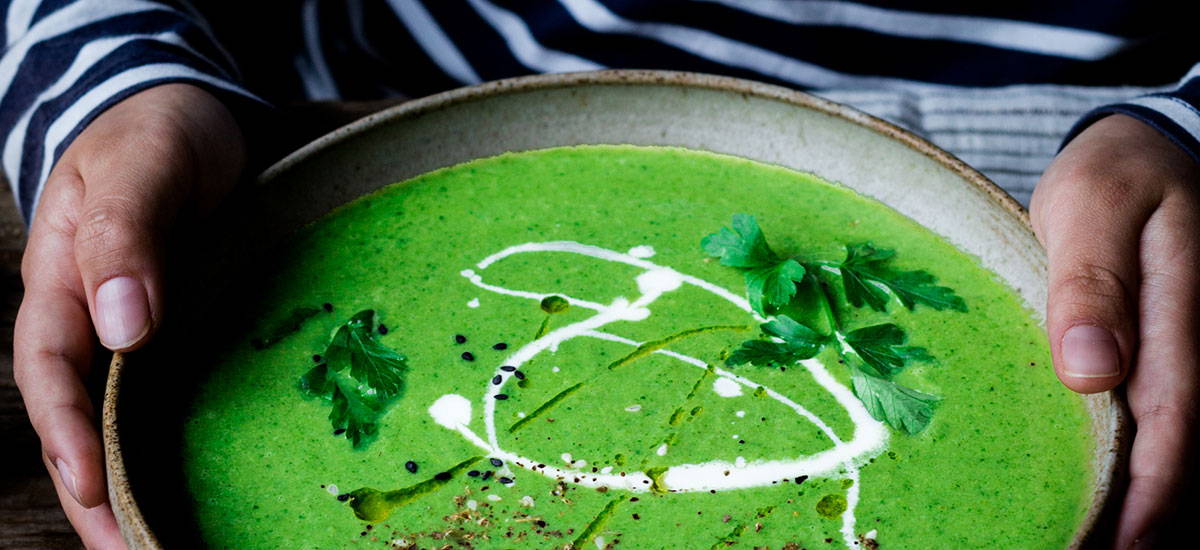 1 - Place your casserole pot over a medium heat and pour in the olive oil. Add the onion, celery and leek and sweat until they become soft and translucent, around 5 -7 minutes. Add the garlic and cook for another 2-3 minutes, being careful not to burn the garlic (reduce the heat if need be).
2 - Add the stock, broccoli and kale and cook for about 5 minutes, until the broth simmers nicely and the vegetables start to cook through and intensify in colour. Add the spinach and parsley and cook for another 5 minutes.
3 - Blend the soup until smooth and return to your casserole pot, cook for another 2-3 minutes and serve hot.
---
TIPS:
1 - I didn't add any further salt as my stock was salty enough, whether you do add salt and how much will not just depend on how salty your stock is, but also on your taste-buds.
2 - You can use any type of kale but curly kale works best.
3 - I tend to make double quantities of this soup and freeze half for rainy days when I just can't be bothered to cook. If you decide to do that, I recommend you use a slightly larger casserole pot (5.3L).
---