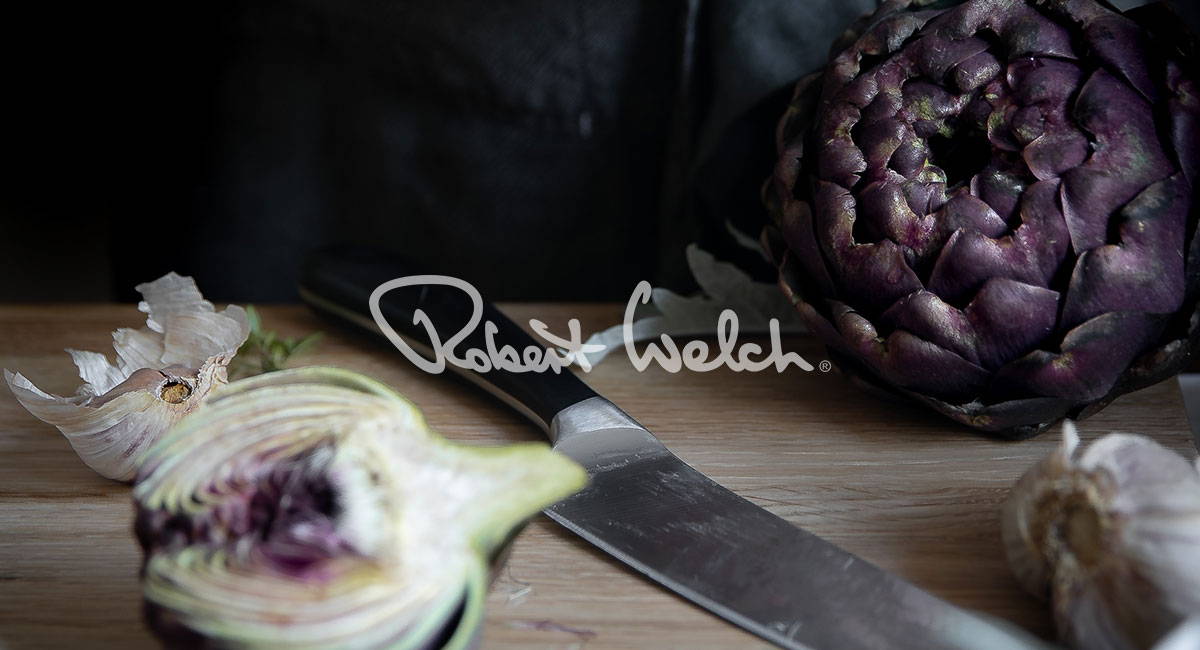 TESTED BY PROFESSIONALS, DESIGNED WITH METICULOUS DETAIL
THE SIGNATURE KNIFE RANGE
From a design legacy started more than 60 years ago, we have been a part of the day-to-day, the special occasions, and the memories created in kitchens across the world. Our products continue to provide the functionality and style needed in an organised kitchen.
In our Signature Collection we have created a range to translate this legacy into functional, efficient and stylish products. They are designed for purpose and practicality, to be useful in everyday preparations and made to a standard to last through generations.
---
When making your choice of knives there are a few things to look out for, starting with the quality of the stainless steel. All Robert Welch knives are made from specially hardened, high-quality, German stainless steel and a Japanese-style 15° angle is applied to the blade edge for superior sharpness.
The feel, the weight and the comfort of the knife in hand are important for ease of use: a specific highlight of The Signature Knife Range.
The construction of the knife reveals its true robustness, a fully forged knife offers durability and lasting edge retention over time.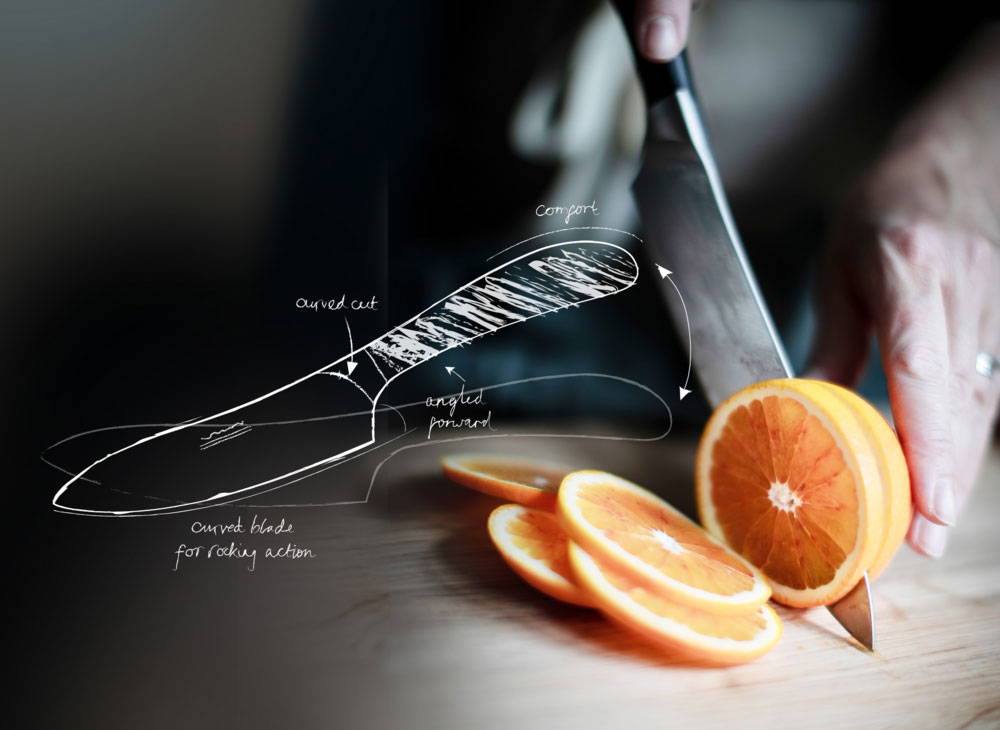 THE ANATOMY OF SIGNATURE KNIFE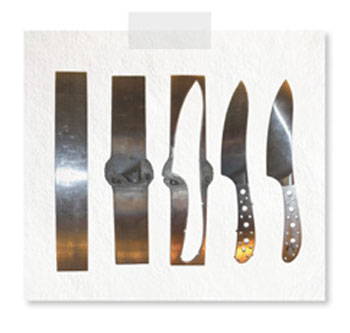 Forged from a piece of stainless steel, 1000 tonnes of pressure create the knife's bolster in the process.
The result is a fully forged knife stamped from a single piece of steel, removing the need for soldered parts which can become weak.
A full tang means that the stainless steel piece runs like a spine throughout the entire length of the handle, ensuring strength, durability and balance. The handle is injection moulded on to the tang to become integral to the knife's overall robustness. Its smooth form provides comfort in the hand.
---
We've grouped our knives under 'uses' to help choose the right knife for its required purpose.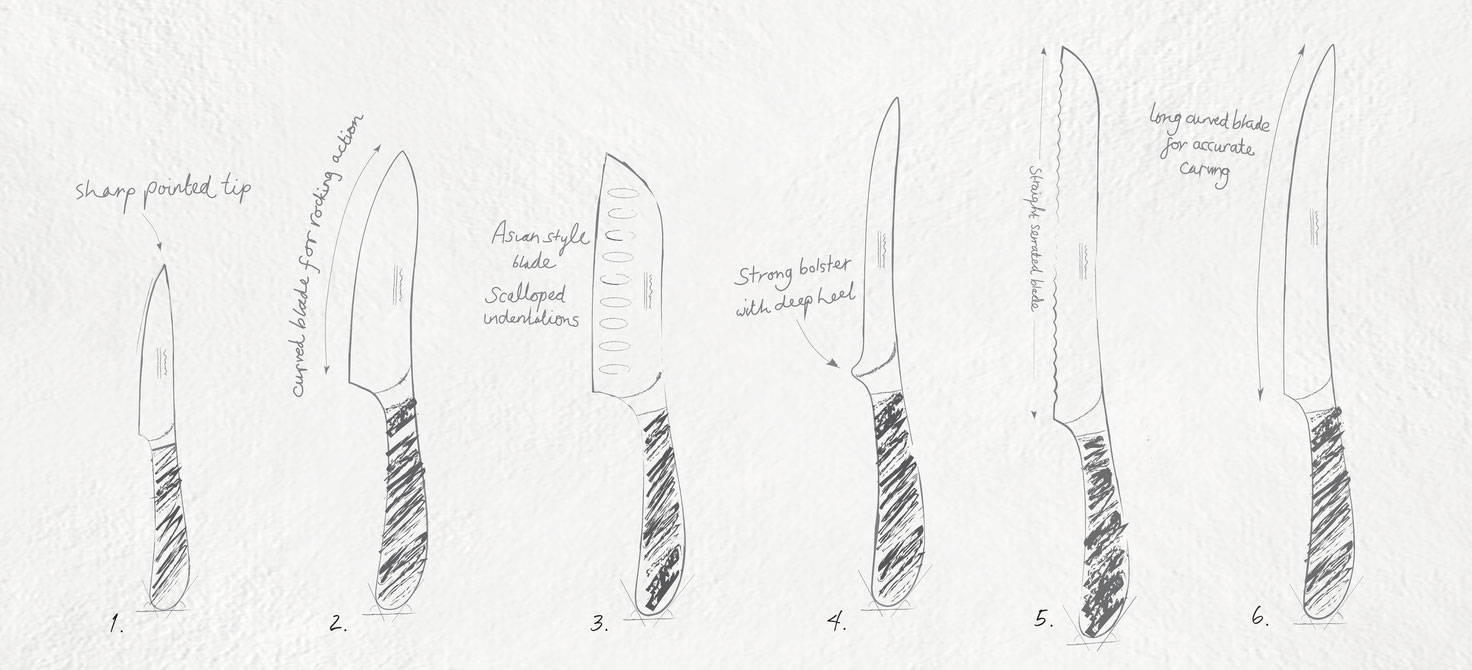 Small intricate work needs a knife with a shorter blade for preparing fruits and vegetables of all sizes.
A cook's knife is a great all-purpose choice. Preparing root vegetables to perfection, use the curved blade and weight behind this knife for a two-step rock and chop action.
This is the ideal choice for preparing meat, hard vegetables, herbs, nuts and salads and is a great all-rounder to start a collection.
A Santoku knife is ideal for dicing and slicing – the scalloped hollows on the blade push food from the blade ensuring that it doesn't stick.
A flexible utility knife is ideal for filleting fish. While a rigid utility knife is best for boning and preparing raw meat.
A range of knives with specially adapted blades. From bread knives with their serrated edges ensuring straight neat slices to knives for slicing delicate foods.
A carving knife has a long, curved blade for ensuring delicate slices of meat, poultry and fish in a single slice, as well as Sunday lunch theatrics.
---
GETTING THE MOST FROM YOUR KNIVES
IT'S IMPORTANT TO PROTECT YOUR KNIFE BLADES WITH KNIFE SHARPENERS. THIS WAY THEY'RE ALWAYS SHARP WHEN YOU COME TO USE THEM. SIMPLE TIPS TO REMEMBER INCLUDE: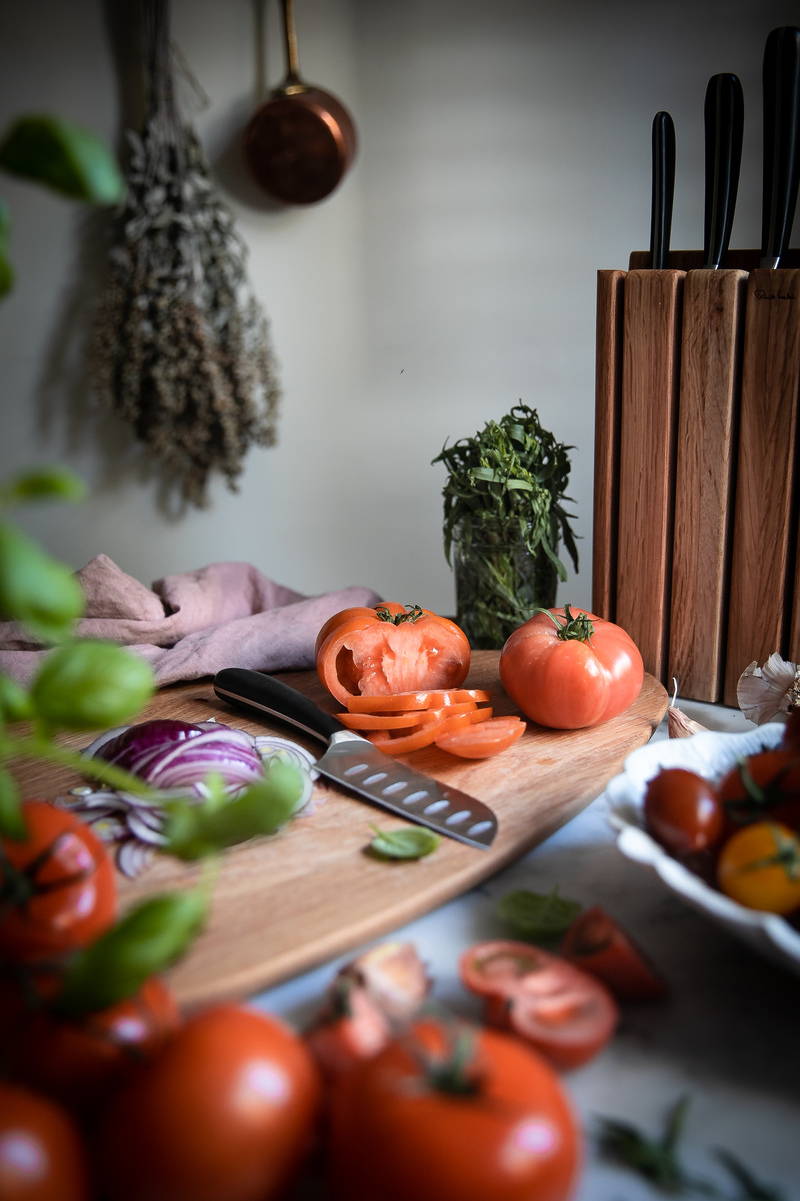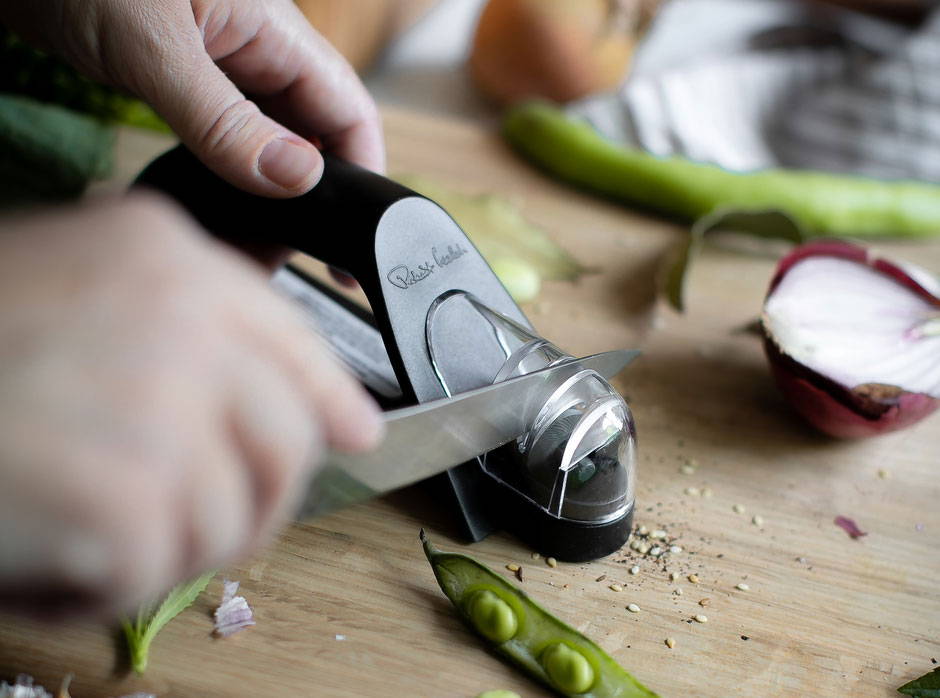 • Using a wooden chopping board
• Using a light touch and letting the knife edge do the work for you
• Always using the back of the blade to scrape food off the chopping board
• Storing your knives in a block reduces friction on the knife edge and ensures they're always at hand when you need them
• Good knives should be washed carefully by hand and sharpened frequently to keep them in optimal condition
• We recommend you hone your knife edge after each use to maintain an exact 15° angle for the perfect cutting edge
---
SETS TO ENHANCE YOUR KITCHEN, AND TO LAST A LIFETIME
A SELECTION OF CAREFULLY CURATED KITCHEN SETS